Shows, Schedules & Info

Featured Show
Off Campus with Mark Packer
No one relates to the college sports fan like "The Packman."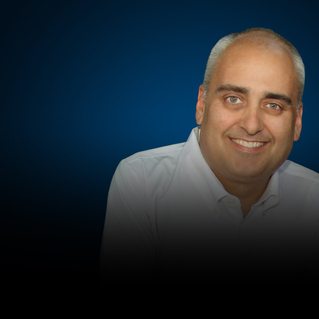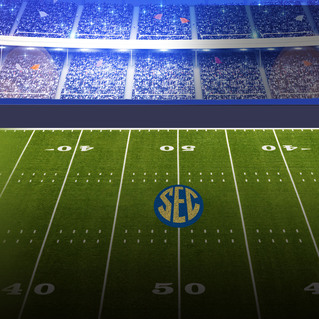 SEC This Morning
Peter Burns and former Florida Gator, Chris Doering kickoff the SEC conversation weekdays at 7 am ET on SEC This Morning.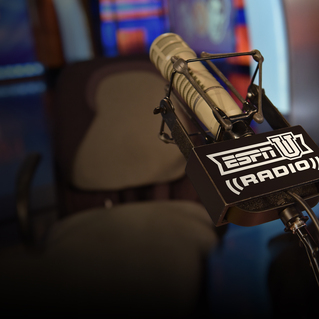 The First Team
Greg McElroy wakes you up with an energized and informed look at the college sports landscape.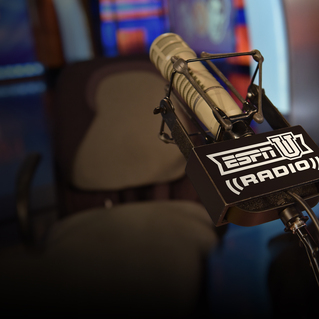 Full Ride
Rick Neuheisel & Chris Childers bring a "frat house" level of energy & excitement on to your radio every weekday. Hear from the top coaches, student-athletes and expert analysts in all of college sports.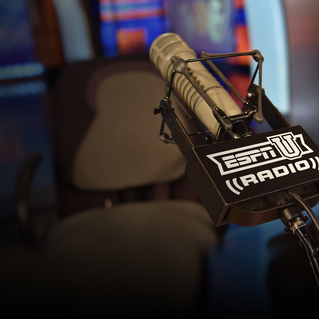 College Sports Today
Get the latest across all conferences in college sports daily.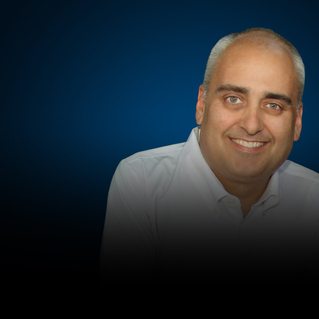 Off Campus with Mark Packer
No one relates to the college sports fan like "The Packman."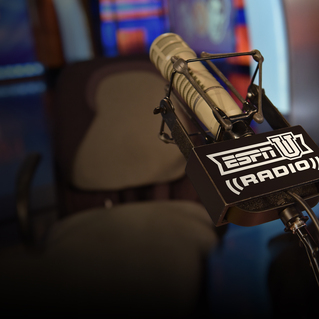 College Sports Tonight
Recap the day in college sports, from basketball to football to baseball.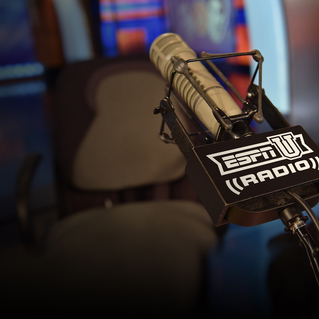 Perfect Game College Baseball
Each Monday, recap the weekend in college baseball with Perfect Game's Daron Sutton and Mike Rooney. Hear from the top managers and players in the sport plus interact with the show at 888-573-5335.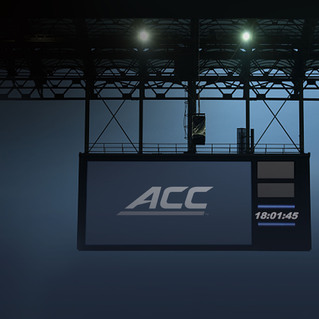 ACC Today
Chris Spatola and analysts such as Wes Durham, Nicole Auerbach, Seth Greenberg, EJ Manuel, Torry Holt and more react to the news of the day in the ACC.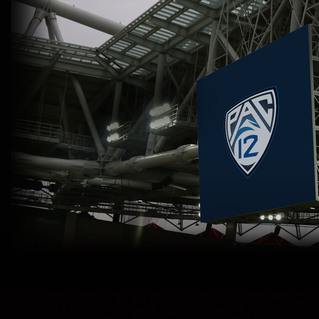 Pac-12 Today
Former Oregon Duck, Geoff Schwartz and former Utah Ute, Sean O'Connell break down what's trending in the Pac-12 weekdays starting at 6 pm Eastern!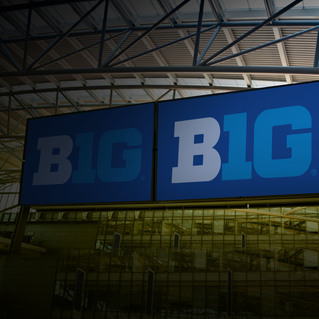 Big Ten Today
Matt Schick, Ben Hartsock, AJ Hawk, Jon Jansen and more discuss the latest Big Ten news weekdays starting at 3 pm Eastern.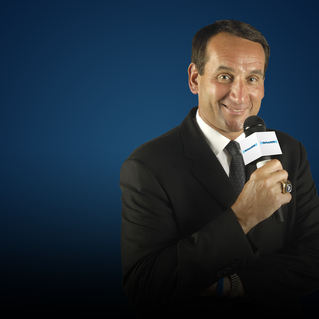 Basketball & Beyond with Coach K
Mike Krzyzewski, the legendary head coach of Duke University, and co-host Dave Sims, cover the state of college basketball. Hear interviews with business leaders, entertainers, as well as athletes, plus get a personal perspective on Krzyzewski's principles for life on and off the court.
Touchdown Radio
Gino Torretta and Taylor Zarzour preview the weekend's biggest games and storylines in college footbal!
Box to Row
Join Donal Ware for Box to Row, a weekly special on HBCU college sports and programs across the country.
College Football | Live Play by Play
Hear live action from top conferences across the country all season long.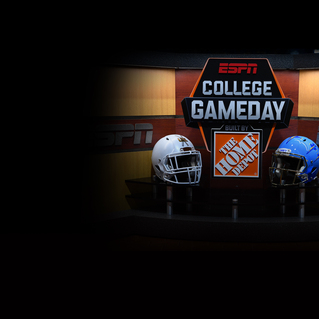 ESPN College GameDay
Listen in every Saturday as ESPN gets you ready for all the day's action in college sports.
College Football Blitz
A college road trip every Saturday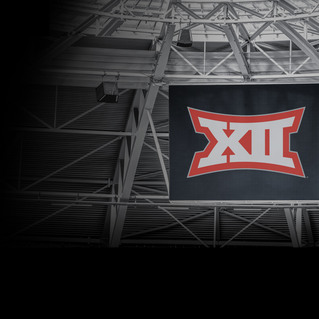 College Football Play-by-Play
College Football Play-by-Play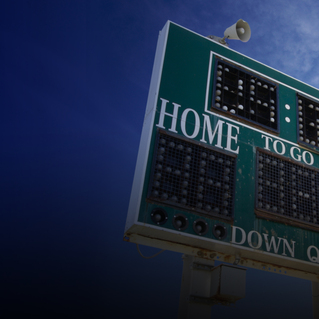 Scoreboard Show
After the games, College Sports Nation is your home for expert analysis, instant reaction, postgame interviews, and your phone calls at 888-573-5335.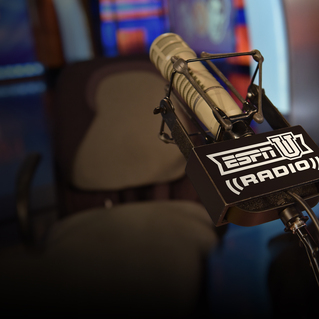 College Sports Sunday
Join Braden Gall for a complete recap of all things college sports every Sunday! From football to basketball to baseball, we have it all covered.
Jason Horowitz
Jason can be heard weekdays on ESPNU on SiriusXM, talking both football and basketball. In addition, he can be heard across SiriusXM including on SiriusXM NFL Radio. Horowitz is also the studio host and play-by-play broadcaster for Westwood One's coverage of college football, college basketball and the Olympics.
Mike Yam
Mike joined SiriusXM in 2018 as host on SiriusXM Pac-12 Radio and ESPNU Radio in addition to his role with Pac-12 Networks. Previous to Pac-12 Networks, Mike spent four years with ESPN anchoring SportsCenter and was heavily involved in ESPN's NBA, college football and basketball coverage.
Geoff Schwartz
Schwartz played six seasons in the NFL after being drafted by the Carolina Panthers in 2008. During his career, Schwartz played for the Panthers, Minnesota Vikings, Kansas City Chiefs, and New York Giants in a total of 74 games. Today, Schwartz is a host on SiriusXM NFL Radio.
Aaron Murray
Former Georgia quarterback Aaron Murray joined SiriusXM in 2018 as an analyst on both ESPNU Radio and SiriusXM SEC Radio, following a 4 year NFL career.
Anthony Herron
Anthony Herron was a star at the University of Iowa as a defensive lineman and played five years in the National Football League. Following his NFL days, he played five seasons in the AFL. He won the 2008 Arena Cup Championship as the Assistant Head Coach and Defensive Coordinator of the Tennessee Valley Vipers. Shortly after, Herron began more extensive work as a broadcaster.
Chris Doering
Chris Doering is a Gainesville native who began his football career with the University of Florida as a top performing wide receiver. He started off as a walk-on player for Steve Spurrier in 1991. Doering set a single-season SEC record completing 17 touchdown catches during the 1995 season. He helped lead the team to SEC Championships in 1993, 1994 and 1995.
Peter Burns
Peter Burns is the host of SEC This Morning on SiriusXM SEC Radio. Burns also works on the SEC Network as a studio host regularly hosting the news and information show SEC Now. In addition to his studio role on SEC Network, Burns provided analysis as a course reporter on SEC Network 's live coverage of the SEC Men 's and Women 's Golf Tournaments and has contributed to studio programming across all ESPN networks.
Ben Hartsock
Ben Hartsock attended the Ohio State University, where he played tight end. He was a three-time Academic All-Big Ten Conference honoree and won CoSIDA Academic All-American honors as a junior. Hartsock won a National Championship as a member of the Buckeyes in 2002. He was drafted in the 3rd round by the Colts in 2004 and went on to have a 10 year career in the NFL playing for various teams.
Holly Rowe
Holly graduated from the University of Utah with a broadcast journalism degree. While at Utah, Rowe was a sportswriter for the Daily Utah Chronicle and the Davis County Clipper, and anchored the campus TV station news. Emmy-nominated Rowe is a producer and writer of documentaries and features as well as sideline reporter for ESPN.
Chris Plank
Chris Plank hosts various programs on SiriusXM Big 12 Radio as well as ESPNU Radio. Chris continues his involvement with Sooner Sports TV as co-host of Sooner Sports Spotlight and the ever-popular Sooner Football Signing Day special.
Matt Schick
Matt Schick joined SiriusXM in 2018 as a host on SiriusXM Big Ten Radio. Schick was born and raised in Rochester, N.Y. He is a 2001 graduate of the University of Colorado with a degree in broadcast news. Schick served on the Board of Directors for the Nebraska chapter of the Cystic Fibrosis Foundation and also partnered with Big Brothers Big Sisters of the Midlands.
Ralph Russo
Ralph Russo is a native New Yorker who fell for college football in the 1980s, watching tailbacks in tear-away jerseys run wild in far off places like Lincoln, Nebraska, Tuscaloosa, Alabama, and Pasadena, California. He has been the national college football writer for The Associated Press since 2004, covering conference realignment, the transition from BCS to CFP, and countless thrilling games. Mets fan. Twitter-holic. Default mode set sarcastic.
Barrett Sallee
Barrett Sallee brings a wealth of knowledge when it comes to all things SEC Football. Barrett isn 't afraid to think outside the box and is known for hating your team.
Charles Arbuckle
Former UCLA All-American Tight End Charles Arubuckle brings his hard hitting knowledge and opinions to ESPNU Radio. Buck also spent time with the Colts and Saints in the NFL. Charles can be heard on many different shows on ESPNU Radio.
Tom Luginbill
Former Georgia Tech Quarterback and recruiting guru Tom Luginbill brings his expertise on all things college football to ESPNU Radio. Luginbill also has coaching experience in the XFL, Arena Football League and NFL Europe.
Sean Farnham
Sean Farnham was a walk-on for the UCLA Basketball team in 1997. Farnham was named the UCLA Basketball Most Improved Player in 1999. Sean spent one season as an assistant coach at Pepperdine University. You can now hear Sean on ESPNU Radio and is a college basketball analyst for ESPN.

Fran Fraschilla
Fran Fraschilla coached at Manhattan College, St. John 's University and the University of New Mexico, compiling a 176-99 (.640) record over his 10-year coaching career. Coupled with his work at SiriusXM, Fran is also currently serving as a basketball studio and in-game analyst for ESPN. Fran also covers the NBA Draft, focusing mainly on foreign players.
Andy Staples
Andy Staples covers college football for The Athletic. Before that he was a senior writer for Sports Illustrated. He also covered University of Florida sports for The Tampa Tribune from 2004-08 and University of Tennessee sports for the Chattanooga Times Free Press.
Kirk Morrison
Morrison spent eight seasons in the NFL as a linebacker. In 2006, he led the Oakland Raiders defense with 128 tackles. Morrison also played for the Jacksonville Jaguars and Buffalo Bills before retiring and joining ESPN's College Football broadcasting team. Morrison now works as a host on SiriusXM NFL Radio.
Brad Hopkins
Hopkins was selected by the Houston Oilers in the first round of the 1993 NFL Draft, and played left tackle 13 NFL seasons for the Houston Oilers/Tennessee Titans. He played in Super Bowl XXXIV, was a two-time Pro Bowler, and made All-Pro in 2000. Hopkins announced his retirement from football 2006. He and Steve McNair were the last players left from the Houston Oilers.
Chris Spatola
Chris Spatola played college basketball for the United States Military Academy (1999-2001). Chris started his coaching career when he joined a grad assistant with Army. He then joined the Duke coaching staff and was promoted to Director of Basketball Operations for the Blue Devils. Since 2012, Chris has been a member of the media with CBS Sports, Pac-12 Networks and ESPNU on SiriusXM.
Seth Greenberg
Seth Greenberg joined SiriusXM in 2017. He is also a college basketball broadcaster and analyst for ESPN. Prior to joining ESPN he was a coach for twenty-four years, the last fifteen as a head coach. Greenberg has coached at Long Beach State University, The University of South Florida, and Virginia Tech. While at Tech he was a two-time ACC coach of the year.
Bobby Cremins
Bobby Cremins has 31 years of head coaching experience at Appalachian State, Georgia Tech and College of Charleston. During the 1989-1990 season at Georgia Tech, Cremins led the Yellowjackets to a Final Four and was named the Naismith College Coach of the Year that season. He is also a three-time winner of the ACC Coach of the Year. Cremins was the captain and point guard of South Carolina from 1967-1970.
Greg McElroy
After electing to retire from the NFL, Greg hosts The First Team each weekday morning on ESPNU on SiriusXM. In his first full year as starting QB at Alabama, Greg led his Crimson Tide to a perfect 14-0 record and the school's 13th national championship with a 37-21 win over Texas in the BCS National Championship Game at the Rose Bowl. He was selected by the NY Jets in the 2011 NFL Draft and spent two seasons in New York before his final season in Cincinnati. In addition to his duties at SiriusXM, Greg serves as both a studio and color analyst for ESPN's college football coverage.
Gino Torretta
Former Miami Hurricanes QB Gino Torretta won the Heisman Trophy after the 1992 season. He was a member of two national championship squads at the U and led Miami to a thrilling fourth quarter comeback win on the road against #1 ranked Florida State back in 1991.
Rick Neuheisel
As head coach at UCLA, Washington and Colorado, Neuheisel's teams attended 8 bowl games. In his first two seasons at Colorado the team had consecutive 10-2 records, a top ten AP poll ranking, and Cotton and Holiday Bowl wins. At Washington, Neuheisel had 4 consecutive winning records. In 2000, the Huskies went 11-1, won the Pac-10 title, the Rose Bowl, and ranked #3 nationally.
Mike Krzyzewski
Mike Krzyzewski has led the Blue Devils to 5 NCAA Championships, 12 Final Fours, 12 ACC regular season titles, and 13 ACC Tournament championships. Krzyzewski also coached the U.S. men 's national basketball team to three gold medals: at the 2008 Summer Olympics, 2012 Summer Olympics and 2016 Summer Olympics. On November 15, 2011, Coach K became the winningest coach in NCAA Division I men 's basketball history with his 903rd career win notched at Madison Square Garden against Michigan State. Krzyzewski then won his 1000th career game on January 25, 2015 in a win against St. John 's also at Madison Square Garden. You can hear Krzyzewski throughout the basketball season on Thursdays at 6 pm ET on Basketball and Beyond with Coach K.
Steve Lappas
Steve Lappas coached Villanova University, Manhattan College and the University of Massachusetts, compiling a 280-237 (.542) record over a 17-year coaching career. In addition to his work at SiriusXM, he is currently a basketball color commentator and studio analyst for CBS Sports Network.
Mark Packer
Mark Packer, aka "The Packman," has been working in sports for nearly 25 years as a radio and TV broadcaster. He 's best known as the host of the syndicated PrimeTime with the Packman show which aired in the Carolinas from 1997-2010. The show was the most listened-to sports radio show in the Carolinas and won him various awards.
Jeff Rickard
An Emmy-nominated sports broadcaster with more than 20 years of experience, Rickard is a host on ESPN Radio and former host of CN8's daily sports recap show Out of Bounds. Jeff was also the voice of ESPN Radio's GameNight, which won him a 2006 SI.com Radio Personality of the Year award. Follow Jeff Rickard on Twitter.
Tom Brennan
Coach Tom Brennan won over 300 games as a college basketball coach at Yale and Vermont, including a 2005 upset of Syracuse in the 2005 NCAA Tournament. He brings his expertise and personality to ESPNU on SiriusXM.
Chris Childers
"Chris remains among the ""originals"", having been a part of the college sports programming on satellite radio since its inception, first as Bill King 's producer, and now as one of ESPNU on SiriusXM 's most popular hosts. His unique and passionate take on college sports is reflective of the love he has for it."
Gabe Ikard
Gabe was an All American on and off the field at Oklahoma. After his standout career in Norman he went on to a 4 year career in the NFL.
Guy Haberman
Guy Haberman is the host of Pac-12 This Morning as well as a Pac-12 Networks host, play-by-play voice and sideline reporter.
Jacob Hester
Jacob was a do it all player in Baton Rouge for the LSU Tigers in his time there. He was a standout on offense and special teams. Hester was named team captain for the 2007 LSU team that went on to win the Southeastern Conference and eventually a National Championship.
A.J. Hawk
Hawk is a former Super Bowl champion who spent 10 seasons in the NFL as a linebacker from 2006 – 2016. Drafted by the Greenbay Packers in the first round of the 2006 NFL draft, Hawk went on to help Green Bay win the Lombardi Trophy in Super Bowl XLV. Hawk now hosts for SiriusXM NFL Radio.
Cole Cubelic
Cole Cubelic, former Auburn University offensive lineman and captain, joined SiriusXM in 2018 and currently can be heard on ESPNU Radio and on SiriusXM SEC Radio.
Sweepstakes
Roll Like a VIP
Enjoy exclusive SiriusXM-Pandora shows and events. Just check out our current list of sweepstakes and enter for a chance to win.
Current Sweepstakes
offer details: The subscription plan you choose will automatically renew and you will be charged according to your chosen payment method at then-current rates. Fees and taxes apply. Please see our Customer Agreement for complete terms and how to cancel, which includes calling us at 1 866-635-2349. All fees, content and features are subject to change.