Now Available: Audio Messaging!
Insert important messages into your playlist using our secure online portal.

Low Monthly Fee – An excellent value for enhancing your customer, client, and employee experience. Starting at $26.95/mo. See Offer Details.

No Long-Term Contracts – Flexibility to stop service without penalty, unlike other commercial music services that require multi-year commitments.


Exclusive Business Channels – 240+ channels with exclusive business content, plus the ability to create Pandora stations based on your favorite artists.

Fully Licensed Music – All required royalty fees—including ASCAP, BMI, and SESAC—covered and paid by us as part of your business subscription.


Easy Installation - Multiple "easy access" listening options, from apps to hardware players, designed for easy installation and set-up

Music Scheduling and Messaging - Manage music scheduling and day-parting as well as audio messaging for single or multiple locations via remote online portal.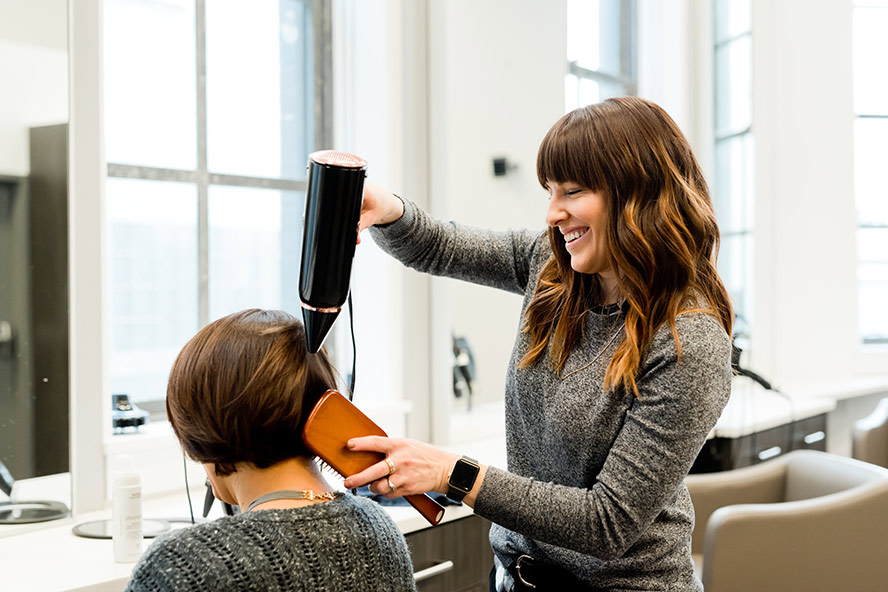 The Sound of Success Just Got Better
Now with 240+ business-friendly channels spanning more than a dozen genres, SiriusXM Music for Business is a great fit for every restaurant, office, and retail outlet. Plus, you have a choice between Streaming or Satellite service. Let our music work—and rock—for you.
Streaming Lineup

Satellite Lineup
Streaming Service
Using your high-speed internet connection, these streaming radio solutions offer access to 240+ channels with exclusive business content, plus Pandora Artist Radio. With SiriusXM Music for Business, there's more music for you and your customers.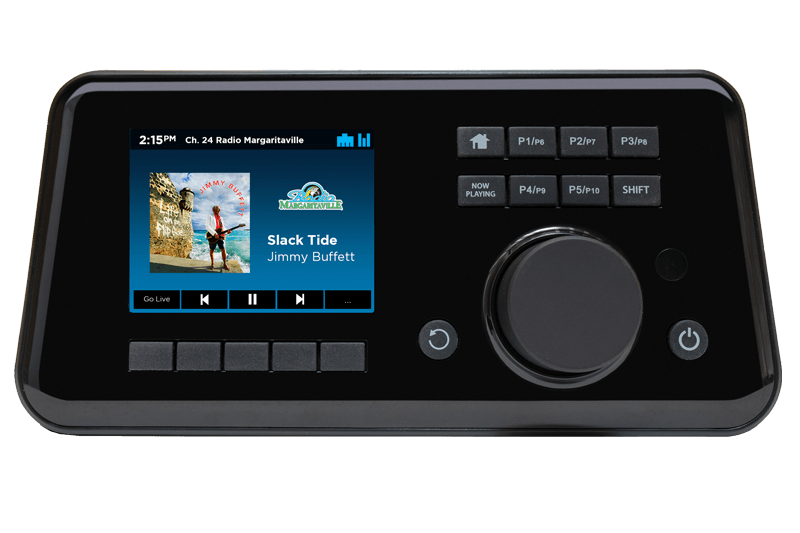 BR3 Business Streaming Player
This streaming radio offers quick and easy setup for your business or office with no computer required. Use the color screen display, control knob, and buttons to change channels, access radio features, and control your music experience directly from the player itself. Includes remote scheduling and dayparting as well as audio messaging capabilities via the SiriusXM central portal.
SPECIAL LIMITED TIME OFFER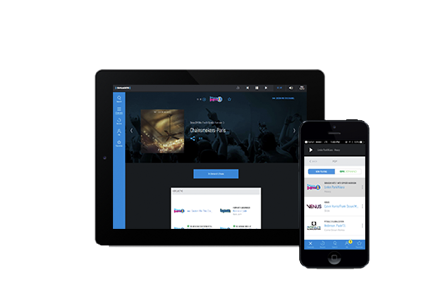 SiriusXM Music for Business App
Stream fully licensed business music via a smartphone, tablet, or computer. Just sign up, download the app, and start rocking your business in minutes—no special hardware required.
Subscribe Now

Sonos SiriusXM Music for Business
Add SiriusXM to your Sonos App and get high-fidelity sound without running a single wire. Choose the music—and volume—you want to play in the lobby, breakroom, or any other area of your business.
Subscribe Now
Satellite Service
Don't have access to a high-speed internet connection? Our satellite service programming includes 70+ ad-free music channels and is available in all states except Alaska and Hawaii. It's easy to install and can be used just about anywhere.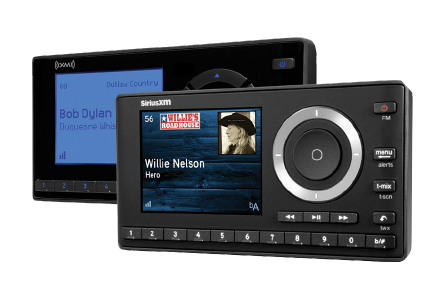 Home Dock & Play Radio
This satellite radio has a user-friendly display and lets you browse what's playing on other channels while listening to the current one. It stores up to 20 presets and allows you to easily lock and unlock channels with mature content. Optional professional installation is available through our authorized partners.
Subscribe Now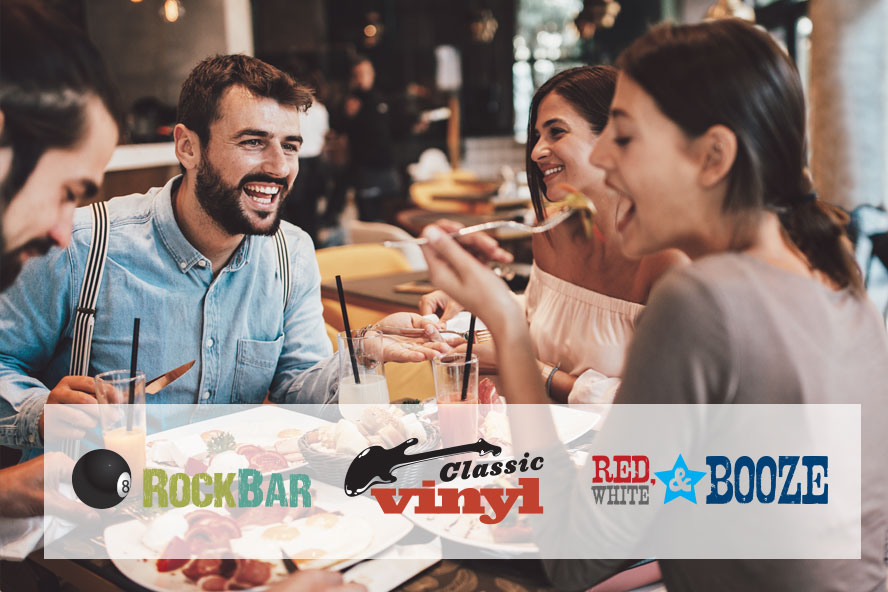 Restaurants, Bars & Breweries
The music you choose can set the mood for an enjoyable dining experience or a fun conversational cocktail with friends. SiriusXM offers the variety you need to complement any menu.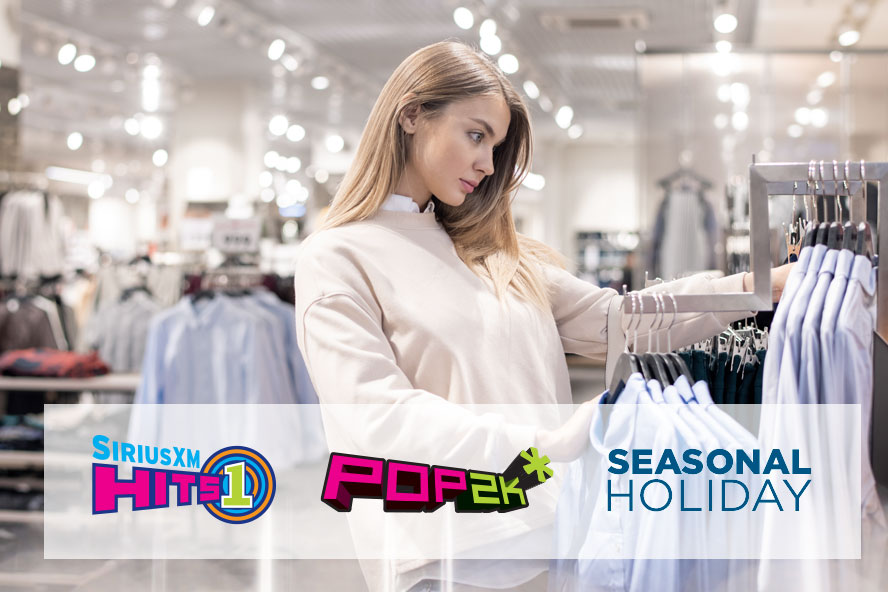 Retail & Convenience Stores
SiriusXM Music for Business can turn an ordinary errand into a pleasure—and potentially tip the scale between window shopping and making a sale. Our service also enables overhead audio messages so you can highlight important new deals, products, or other announcements.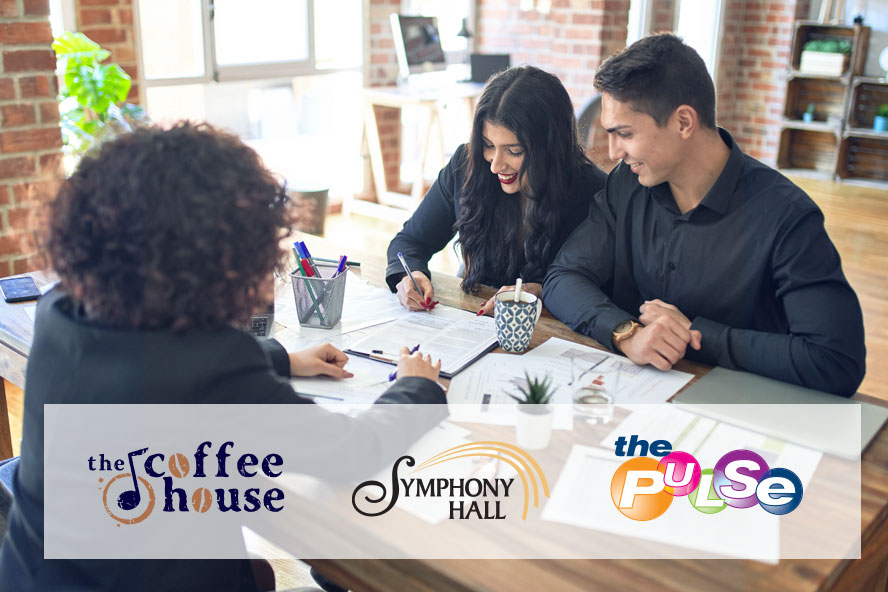 Banking
The sound-masking created by background music helps to keep customer conversations private as well as providing entertainment that reduces perceived wait times during busy periods.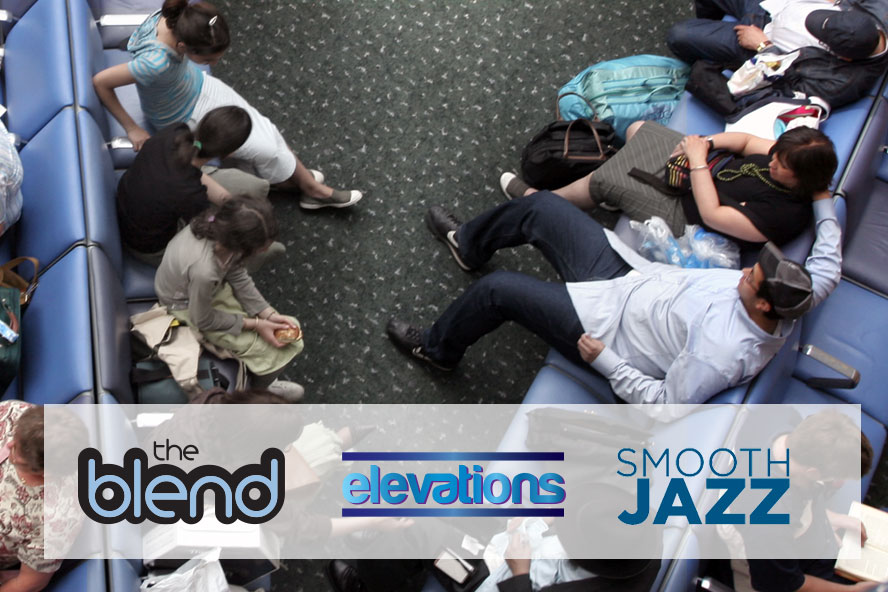 Healthcare
A quiet waiting room gives patients nothing to focus on but time. The right music can be a welcome and enjoyable distraction, or a great motivator for physical therapy.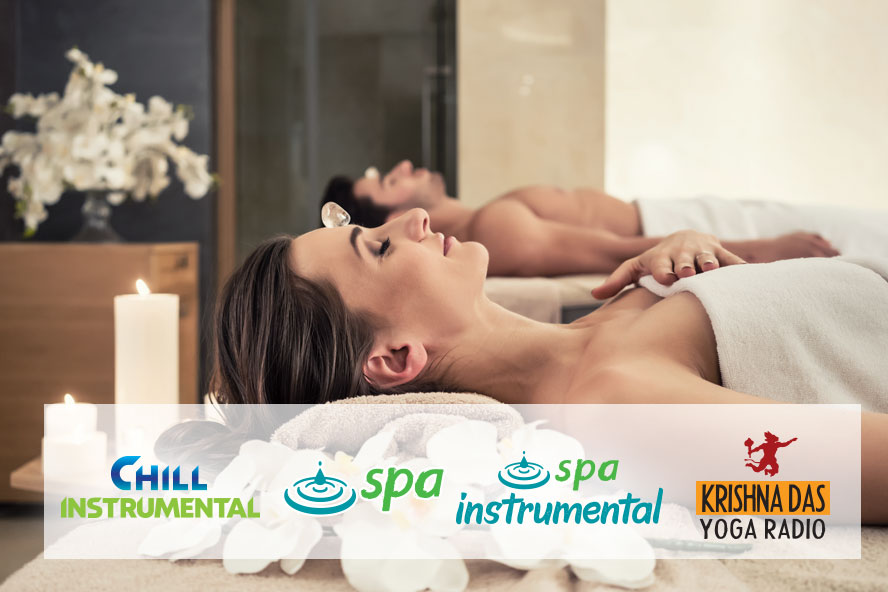 Fitness & Spa
Staying fit and healthy is what it's all about. Music can set an upbeat tempo for members to push through one more set at the gym, or a soothing tone for patrons to spend a relaxing day at the spa.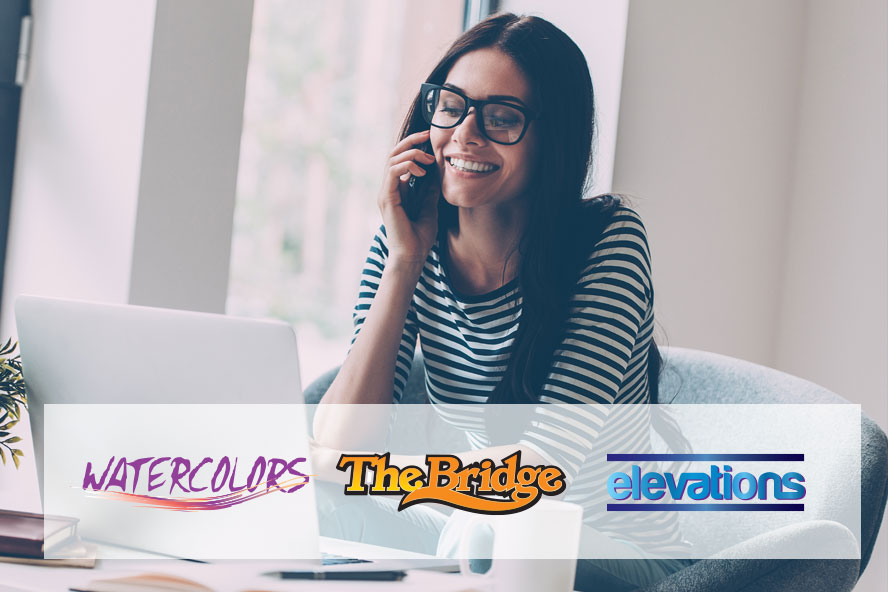 On Hold Music
Being on hold is no one's idea of fun—but hearing music you love, or something that makes you smile, can make customers feel a lot better about waiting. You can also take advantage of this time to play audio messages specific to your business.
Franchise Music Solutions
Creating a consistent, musical experience for your franchises helps your customers get to know, understand, and love your brand.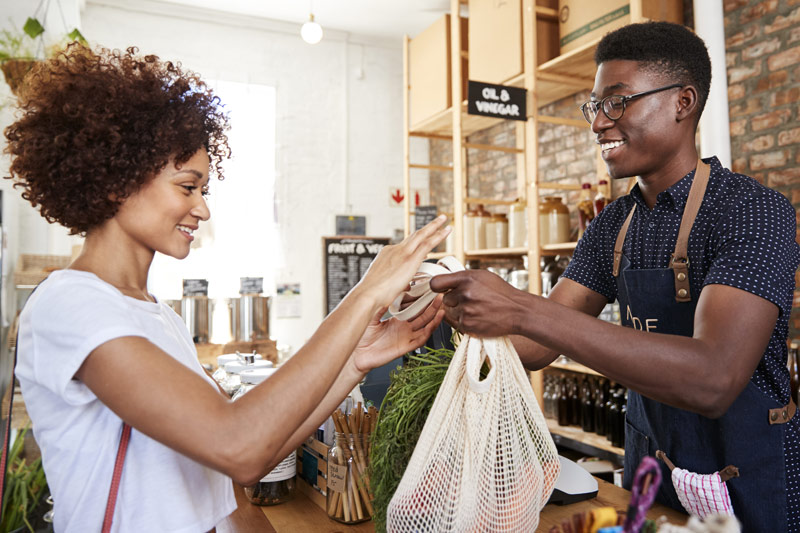 Franchise the Perfect Groove
The benefits of SiriusXM Music for Business include enterprise management to centrally control a group of players via the web, custom music and messaging, sound system packages and installations, competitive national account pricing, and restricted employee access to radio features and channels. Plus there's a custom website for ordering program products and services. You can also play audio messages specific to your business.
Note: Features may vary by radio and subscription plan.
Try SiriusXM Music for Business* today. Click here to sign-up for a free trial.
*The free SiriusXM Music for Business trial is for commercial business use only, and not for consumer audio, in-vehicle, or fleet subscriptions.
Frequently Asked Questions
Can I use my consumer SiriusXM subscription in my business?
There's an important difference between SiriusXM's consumer service and our commercial service. Only SiriusXM Music for Business meets the needs of business. It includes the required payments of public performance royalties to rights organizations such as ASCAP, BMI, SESAC, GMR, and SoundExchange, which represent the music copyright holders. All the royalties are included in your Music for Business monthly rate. This means, in addition to getting a music service that helps create an engaging environment for your business, all the licensing and administration is handled for you. Please Note: Business users must subscribe to a SiriusXM Business subscription. It is a violation of the SiriusXM Customer Agreement for consumers to use a consumer subscription for a business. A business user's subscription is governed by the Customer Agreement for Music for Business Services.
Do SiriusXM Music for Business satellite and streaming services include the same content?
Both our satellite and streaming services offer great ad-free music. However, with the streaming service, 30 of the music channels are uninterrupted (no hosts, DJs, etc.). Streaming subscribers also get access to additional streaming-only music channels.
Can I install SiriusXM Music for Business equipment myself?
Absolutely. For satellite, you'll need to make sure the SiriusXM antenna supplied with your radio is mounted outside with a clear view to the sky. To access our streaming service, you have three equipment options: 1) A SiriusXM streaming radio, which requires an internet connection; 2) An internet-connected computer that can access our service via our Web Player (an Ethernet cable is better than WiFi); 3) The SiriusXM app, which can be downloaded and accessed on both Android and iOS tablets and mobile devices. Once installed, these solutions can be easily connected to your existing business audio system/speakers. If you prefer professional installation, we can refer you to a professional installer in your area. Just let us know when you subscribe.
Can I block channels that I don't want played at my business?
All dedicated Music for Business players have the ability to block, password-protect, or hide channels you prefer not to play. Please refer to your radio manual for instructions. You can also block channels via devices that support our online management portal.
Why does the channel I'm listening to stop playing on the SiriusXM Music for Business Web Player?
Our desktop and online web players use state-of-the-art technology to automatically reconnect when there is latency in your internet connection. There still may be an occasional disconnect, in which case you simply need to restart the player. If it happens more frequently, we suggest doing a speed test on your internet service and perhaps moving to a higher-speed plan from your provider.
Is there a limit to the number of channels I can add to Favorites on the Music for Business Web Player?
You can add up to 25 channels to your Favorites on the Music for Business Web Player.
Still have questions?

Contact Us
The following information will be subject to the SiriusXM Music for Business Privacy Policy
Contact Information
Thank you!
Thank you for contacting us. A member of our support team will review your feedback and contact you as soon as possible.