Shows, Schedules & Info

Featured Show
College Basketball | Live Play by Play
Hear live action from top conferences across the country all season long.
College Football | Live Play by Play
Hear live action from top conferences across the country all season long.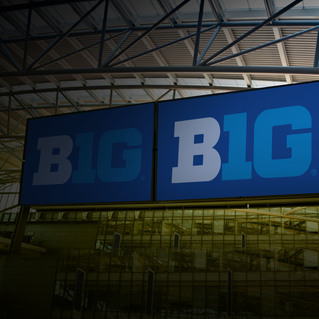 This Week In The Big Ten
Miss one of our great interviews from the week? Tune in and enjoy the This Week In the Big Ten on SiriusXM Big Ten Radio!
Big Ten Championship Special
It's the Big Ten Championship special honoring champions from around the conference.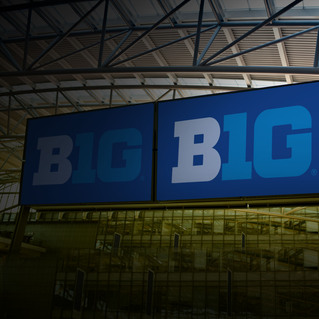 Big Ten Legends
It's Big Ten Legends with Pete Pisone and Jon Jansen! Listen in as the guys get the story of the Big Ten's legends in their own words as they tell their story on and off the field.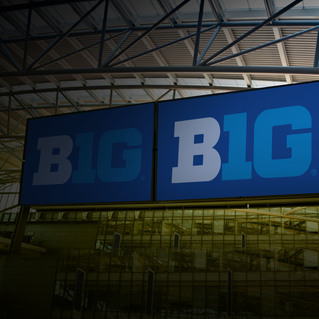 Big Ten Today
Jason Horowitz, Ben Hartsock, Rhett Lewis, Robbie Hummel, Jon Crispin and more discuss the latest Big Ten news weekdays starting at 4 pm Eastern.
The Sports Life
It's The Sports Life brought by the Spartan Sports Network!
Nicole Auerbach
Nicole Auerbach hosts across the SiriusXM College channels and covers national college football for The Athletic. She was a national college football and basketball writer for USA Today for nearly six years.
Peter Burns
Peter Burns is the host of SEC This Morning on SiriusXM SEC Radio. He also works on the SEC Network as a studio host, regularly hosting the news and information show SEC Now, and has provided analysis as a course reporter on SEC Network's live coverage of the SEC Men's and Women's Golf Tournaments. Burns has contributed to studio programming across all ESPN networks.
Bobby Carpenter
Bobby Carpenter joined SiriusXM in 2019. He is a former linebacker for Ohio State University where he was a member of the BCS championship team in 2002. Carpenter was a first-round pick in the 2006 NFL Draft. During his six seasons in the NFL, he played for Dallas, St. Louis, Miami, Detroit, and New England. In addition to his work at SiriusXM, Carpenter is a college football analyst for ESPN.

Chris Childers
Chris Childers remains among the "originals," having been a part of the college sports programming on satellite radio since its inception. His unique and passionate take on college sports is reflective of the love he has for them, and evident in his contributions to ESPNU Radio and SiriusXM SEC Radio
Jon Crispin
Jon Crispin joined SiriusXM in 2018. Crispin played college basketball at Penn State before transferring to play at UCLA. In addition to his work at SiriusXM, Crispin works as a college basketball analyst at ESPN.

Chris Doering
Chris Doering is a Gainesville native who began his football career with the University of Florida as a top-performing wide receiver. He started off as a walk-on player for Steve Spurrier in 1991. Doering set a single-season SEC record in 1995, completing 17 touchdown catches. He helped lead the team to SEC Championships in 1993, 1994, and 1995.
Ben Hartsock
Ben Hartsock attended Ohio State University, where he played tight end. He was a three-time Academic All-Big Ten Conference honoree, and won CoSIDA Academic All-American honors as a junior. Hartsock won a National Championship as a member of the Buckeyes in 2002. He was drafted by the Colts in the third round of the 2004 NFL Draft, and went on to have a 10-year career in the NFL playing for various teams. Hear him on ESPNU Radio, as well as on Big Ten Today on SiriusXM Big Ten Radio weekdays 3 pm–6 pm ET.
A.J. Hawk
A.J. Hawk was a two-time All-American at Ohio State before being drafted number five overall by the Green Bay Packers. He was voted team captain during the playoffs on the way to winning Super Bowl XLV. He retired after playing 11 seasons in the NFL.
Anthony Herron
Anthony Herron was a star at the University of Iowa as a defensive lineman and played five years in the National Football League. Following his NFL days, he played five seasons in the AFL. He won the 2008 Arena Cup Championship as the Assistant Head Coach and Defensive Coordinator of the Tennessee Valley Vipers. Shortly after, Herron began more extensive work as a broadcaster. Hear Herron on ESPNU Radio and weekdays on SiriusXM Big Ten Radio's Big Ten This Morning show.
Jacob Hester
Jacob Hester was a do-it-all player in Baton Rouge for the LSU Tigers in his time there. He was a standout on offense and special teams. Hester was named team captain for the 2007 LSU team that went on to win the Southeastern Conference and eventually a National Championship.
Robbie Hummel
Robbie Hummel joined SiriusXM in 2019. He played college basketball at Purdue where he was a three-time First Team All-Big Ten.

Jon Jansen
Jon Jansen joined SiriusXM in 2018. Jansen played college football at Michigan then went on to have a ten-year career in the NFL playing for Washington and Detroit. In addition to his work with SiriusXM, Jansen also works with the University of Michigan Athletics and Learfield IMG.

Rhett Lewis
Rhett Lewis joined SiriusXM in 2019. In addition to his work on ESPNU Radio and SiriusXM Big Ten Radio, Lewis is an on-air host for NFL Network. He graduated from Indiana University where he played wide receiver for the football team from 2001–2005.

Dari Nowkhah
Dari Nowkhah joined SiriusXM in 2018. Nowkhah, a 1998 graduate of the University of Oklahoma, is a veteran in the sports broadcasting industry. In addition to his work with SiriusXM, he is a host, anchor, and radio host for ESPN, SEC Network, and ESPN Radio.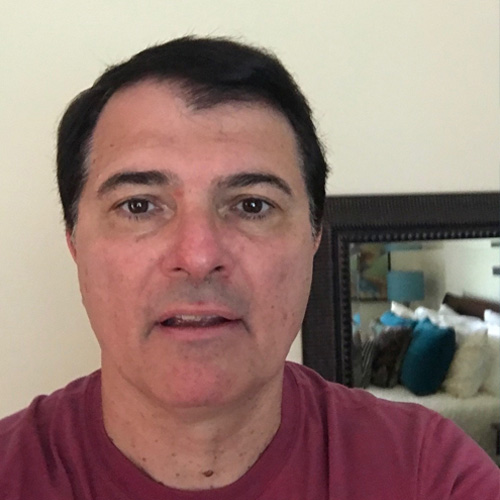 Pete Pistone
Pete Pistone is a host on Big Ten Radio and a contributor to SiriusXM College Sports. A Chicago resident, he has covered college and pro sports for years as both a broadcaster and writer. Pistone, who is the nephew of NASCAR Legend "Tiger" Tom Pistone, also co-hosts for SiriusXM NASCAR Radio on The Morning Drive weekdays with Mike Bagley and Fantasy Racing Preview with Brendan Gaughan on Cup Series race day. He is Senior Editor for MRN.com and a motorsports reporter for Chicago's WGN Radio.
Jeff Rickard
An Emmy-nominated sports broadcaster with more than 20 years of experience, Jeff Rickard is a host on ESPN Radio and was the host of CN8's daily sports recap show Out of Bounds. Rickard was also the voice of ESPN Radio's GameNight, which won him a 2006 SI.com Radio Personality of the Year award.
Adam Rittenberg
Adam Rittenberg joined SiriusXM in 2018. In addition to his work at SiriusXM, Rittenberg covers the Big Ten Conference for ESPN.
Matt Schick
Matt Schick joined SiriusXM in 2018 as a host on SiriusXM Big Ten Radio and ESPNU Radio. Schick was born and raised in Rochester, NY. He is a 2001 graduate of the University of Colorado with a degree in broadcast news. Schick served on the Board of Directors for the Nebraska chapter of the Cystic Fibrosis Foundation and also partnered with Big Brothers Big Sisters of the Midlands.
Ari Temkin
Ari Temkin joined SiriusXM in 2018 hosting Big 12 This Morning on SiriusXM Big 12 Radio. In addition to his work on SiriusXM Big Ten Radio, SiriusXM Big 12 Radio, and ESPNU Radio, Temkin is the pre- and post-game host on the Dallas Cowboys Radio Network.

offer details: The subscription plan you choose will automatically renew and you will be charged according to your chosen payment method at then-current rates. Fees and taxes apply. Please see our Customer Agreement for complete terms and how to cancel, which includes calling us at 1 866-635-2349. All fees, content and features are subject to change.