Shows, Schedules & Info

Featured Show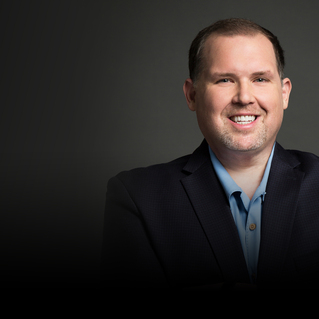 The Ben Maller Show
When the moon comes out, Ben Maller emerges with the most compelling overnights in sports talk radio. One of the original sports bloggers, Maller brings his token sarcasm, informative insight and stimulating opinions to sports fans each evening, while taking calls from listeners nationwide.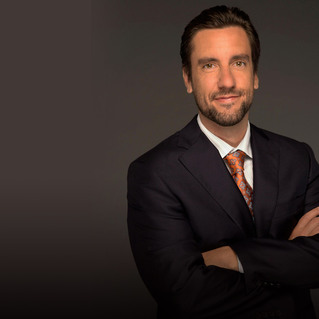 Outkick The Coverage with Clay Travis
Originating from Nashville, Tenn., Outkick The Coverage with Clay Travis features informed, outspoken, fearless and often funny commentary on the latest sports headlines, as well as interviews and listener interaction from the founder of the wildly popular OutKickTheCoverage.com.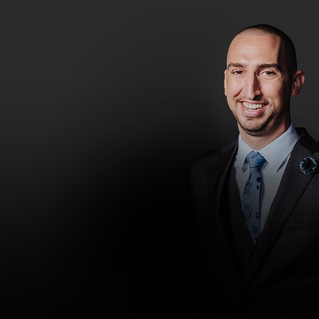 First Things First
Nick Wright bring viewers the first opinion on the day's best sports stories with spirited dialogue, thought-provoking discussions and a dose of inspiration in the AM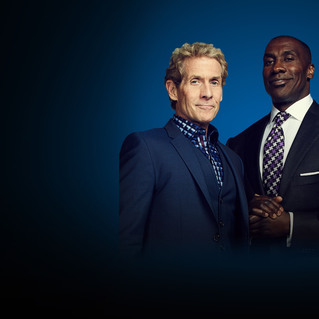 Skip & Shannon: Undisputed
Skip & Shannon: Undisputed is a daily two and half hour sports debate show. Award winning journalist, TV host and author Skip Bayless and 3x Super Bowl Champion and Pro Football Hall of Famer Shannon Sharpe give their unfiltered, incisive and passionate opinions on the biggest sports topics of the day. It's unscripted and unfiltered.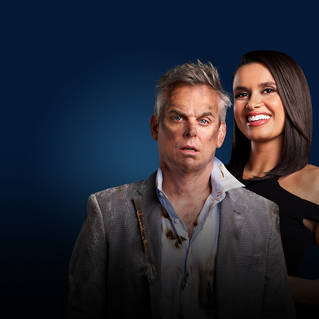 The Herd with Colin Cowherd
Colin Cowherd's unique take on the sports world and unprecedented storytelling ability entertains audiences around the country while making them think, laugh, and immediately react. The Herd features his thought-provoking, opinionated, and topic-driven journey through the top sports stories of the day.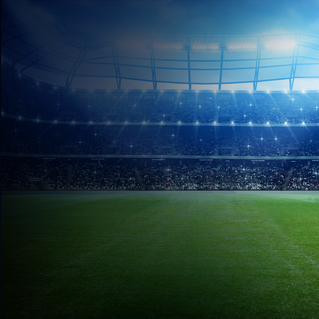 Speak For Yourself
"Speak For Yourself" is a discussion and opinion-based studio program that covers all the headlines in sports. Joined by a rotation of FOX Sports personalities, they're making sure that every corner of the sports universe is covered and debated.
FOX Bet Live
The daily hourlong series is hosted by Fox Sports' Rachel Bonnetta and also features radio host/blogger Clay Travis, "Cousin Sal" and oddsmaker Todd Fuhrman. Lock It In aims to make the avid sports fan smarter and more informed about the world of sports betting.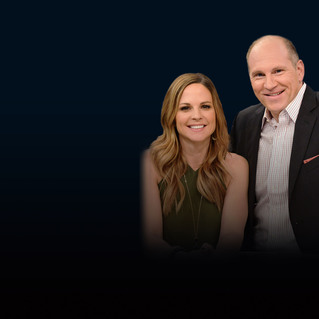 NASCAR Race Hub
NASCAR's most watched daily news and update show brings viewers up-to-date on all the latest news from the race tracks and race shops. The show is hosted by Adam Alexander, Danielle Trotta and Jon Roberts.
Mark Willard & Rich Ohrnberger
Veteran Los Angeles sportscaster Mark Willard and six-year NFL veteran Rich Ohrnberger team up for a non-stop program featuring highlights, instant analysis and postgame interviews from the stars of the games.¿
Major League Soccer | Live Match
The best soccer players in America step onto the pitch to compete in elite level Major League Soccer action.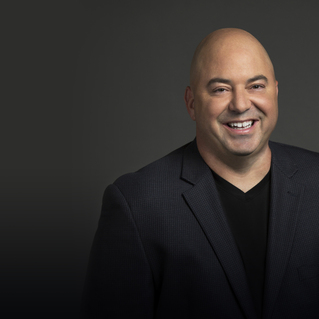 The Jason Smith Show with Mike Harmon
Jason Smith brings his extensive experience in sports talk entertainment to late nights on FOX Sports Radio. Joined by MIke Harmon, the duo provides analysis on the day in sports and updates on the games in play, while engaging in entertaining conversations with listeners to close out the day and prepare for tomorrow.¿
CONCACAF Champions League
Enjoy exciting soccer play-by-play action from CONCACAF Champions League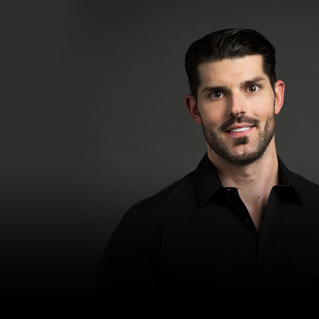 The Jonas Knox Show
The self-proclaimed "Prince of Darkness" on FOX Sports Radio, Jonas Knox brings his unbridled passion and insight to the airwaves during the weekend. Join him as he recaps the week in sports, bringing listeners highlights and insights during this entertaining and opinionated show.
Anthony Gargano & Lincoln Kennedy
Long-time Philadelphia radio personality Anthony Gargano joins Lincoln Kennedy, a three-time Pro Bowl NFL player best known for his tenure as right tackle for the Oakland Raiders, in this weekend show featuring sports talk and entertainment from two of the most experienced and opinionated voices in the industry.
Big Noon Kickoff
Get ready for an exciting day of Big 12 and Big 10 Football as this pregame show takes you around both conferences to preview all of the matchups.
FS1 College Football
Enjoy exciting college football action from across the country
FOX College Football
Enjoy thrilling college football play-by-play from around the country
Jonas Knox & Bucky Brooks
Sports talk host Jonas Knox and Bucky Brooks give listeners a comprehensive look at the all the weekend action in sports.
Chris Mannix
NBA Insider and Yahoo! Sports writer Chris Mannix shares his opinions and insight on all of the action from the world of sports
The Arnie Spanier Show
Oklahoma sports radio host Chris Plank and longtime national sports-talk host Arnie "Stinkin' Genius" Spanier take listeners through the games and wrap up the week in sports.¿
Straight Outta Vegas with Bernie Fratto
¿Veteran radio/television personality Bernie Fratto features the very best prognostications from throughout the week by the "Voice of Vegas" RJ Bell, along with famed betting experts Brad Powers and Steve Fezzik.
The Jason Martin Show
¿Outkick the Coverage with Clay Travis contributor and 104.5 The Zone/WGFX-FM weekday personality Jason Martin recaps the week in sports, bringing listeners highlights and insights during this entertaining and opinionated show
Mike Harmon & LaVar Arrington
Get your morning moving with the insightful opinions of Mike Harmon and former NFL linebacker LaVar Arrington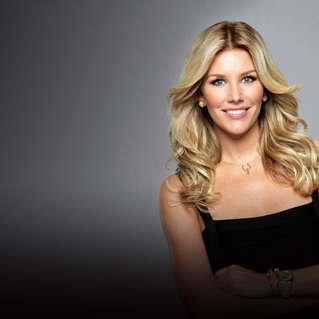 FOX NFL Kickoff
FOX NFL Kickoff features interviews with NFL newsmakers, live reports from FOX NFL game venues, breaking news and updates that gets fans ready for a full day of NFL action leading into FOX NFL Sunday.
FOX NFL Sunday
America's most-watched NFL pregame show for over 20 years, FOX NFL Sunday features co-hosts Terry Bradshaw and Curt Menefee with analysts Howie Long, Michael Strahan and Jimmy Johnson with reports from NFL insider Jay Glazer.
America's Day At The Races
America's Day at the Races features an action-packed lineup of racing from the world-class summer meet at Belmont Park and other great tracks around the country. Catch all the action live this season!
NHRA Qualifying
National Hot Rod Association is the largest auto racing organization in the world. Two vehicles go head-2-head in a high speed, powerful display of horsepower drag racing. This is the qualifying races for the main event later in the day.
PBA Bowling
Hear frame-by-frame action as the best bowler's in the world compete in weekly 10-pin tournaments.
Dan Beyer & George Wrighster
Dan Beyer & George Wrighster team up to give you insight and hot takes on the biggest story in sports.
Jonas Knox & Brady Quinn
Sports talk host Jonas Knox and former Notre Dame/NFL Quarterback and FOX Sports Analyst Brady Quinn give listeners a comprehensive look at the weekend in both college and professional football.
Adam Alexander
"Co-Host of ""NASCAR Race Hub"", weekdays at 6pm ET. A member of the FOX Sports family since 2006, he serves as the play-by-play announcer for FOX NASCAR 's XFINITY SERIES coverage, a position to which he was assigned in 2015, FOX 's inaugural season covering the series."
Skip Bayless
"Co-Host of ""Skip & Shannon: Undisputed"", weekdays at 9:30am ET. Bayless is an award winning journalist, author and TV personality who joined FOX Sports in 2016. Bayless attended Vanderbilt University, where he majored in English and history, and graduated cum laude in 1974."
Colin Cowherd
"Host of ""The Herd with Colin Cowherd"", weekdays at 12pm ET. Cowherd is one of the most thought-provoking sports hosts in the country and joined FOX Sports and Premiere Networks in September 2015 as a television, radio and digital personality. Cowherd also appears on ""FOX NFL Kickoff"" on Sundays during the season and contributes to coverage of many of FOX Sports ' marquee events."
Shannon Spake
"Co-Host of ""NASCAR Race Hub"", weekdays at 6pm ET. Spake is a veteran sports broadcaster who joined FOX Sports in July 2016 as a three-sport star, covering NASCAR, college football, college basketball and NFL. She also serves as a FOX NFL reporter for her second consecutive season alongside play-by-play announcer Thom Brennaman and analyst Chris Spielman in 2018."
Shannon Sharpe
"Co-Host of ""Skip & Shannon: Undisputed"", weekdays at 9:30am ET. Sharpe is a three-time Super Bowl Champion and Pro Football Hall of Famer who 's been working as an NFL Analyst since 2004. Shannon was one of the NFL 's most prolific Tight Ends and was also named to the NFL 's All-Decade Team of the 1990s."
Joy Taylor
"Co-Host of ""The Herd with Colin Cowherd"", weekdays at 12pm ET as well as the popular ""Maybe I 'm Crazy"" Podcast. Taylor joined FOX Sports in March 2016 for the launch of SKIP AND SHANNON: UNDISPUTED and served as the moderator on the popular debate show until July 2018."
Jenny Taft
"Co-Host of ""Skip & Shannon: Undisputed"", weekdays at 9:30am ET. Taft is a former collegiate athlete and contributes in a variety of roles including the network 's college football and soccer coverage."
Marcellus Wiley
"Co-Host of ""Speak For Yourself"", Marcellus Wiley is a former 2nd pick of the Buffalo Bills in the 1997 NFL Draft and was on one of the top defensive players during the prime of his career. He 's been a member of the media since 2007, hosting numerous talk shows on multiple sports networks."
Jenna Wolfe
"Co-Host of ""First Things First"", weekdays at 6:30am ET. Wolfe is a longtime broadcaster who brings a wealth of journalistic experience to the live studio show. A fixture on national television for nearly a decade, Wolfe served as a correspondent on NBC 's ""Today"" show and an anchor on ""Weekend Today"" from 2007 to 2015."
Nick Wright
"Co-Host of ""First Things First"", weekdays at 6:30am ET. Wright 's a former radio host and standout TV personality who garnered national attention for his eagerness to discuss social issues, including matters of race, both within and outside the context of sports. He graduated from Syracuse University in 2007 with a degree in broadcast journalism."
Sweepstakes
Roll Like a VIP
Enjoy exclusive SiriusXM-Pandora shows and events. Just check out our current list of sweepstakes and enter for a chance to win.
Current Sweepstakes
offer details: The subscription plan you choose will automatically renew and you will be charged according to your chosen payment method at then-current rates. Fees and taxes apply. Please see our Customer Agreement for complete terms and how to cancel, which includes calling us at 1 866-635-2349. All fees, content and features are subject to change.