Shows, Schedules & Info

Featured Show
SiriusXM Speedway
Hear Dave "The Godfather" Moody keep listeners informed with an unpredictable mix of driver interviews, listener phone calls and insightful commentary. Get in on the action and call 1-866-PIT-LANE (866-748-5263) or email Dave at speedway@siriusxm.com.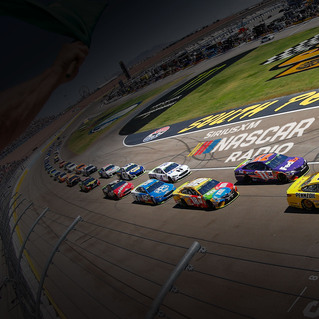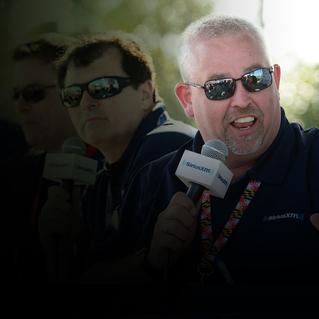 NASCAR Live
For more than a quarter century, "NASCAR Live" has been a weekly tradition for NASCAR fans. Every Tuesday night the phone lines are opened up to connect NASCAR fans across the nation with the top drivers and personalities in the sport.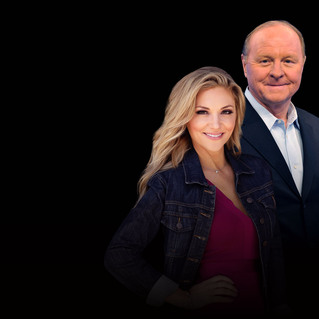 SiriusXM's On Track
With more than a decade in broadcasting to her credit and his nearly 40 years in motorsports, Danielle Trotta & Larry McReynolds deliver unmatched, firsthand insight into the world of racing! Known as "America's Crew Chief", McReynolds amassed 23 wins at NASCAR's highest level - including two Daytona 500 victories (Dale Earnhardt, Sr. & Davey Allison) - in his 18 years atop the pit box!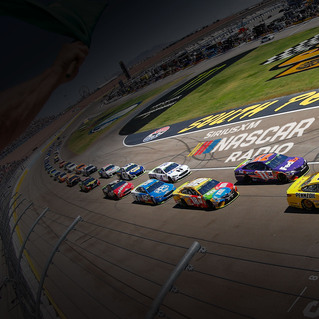 SiriusXM Speedway
Hear Dave "The Godfather" Moody keep listeners informed with an unpredictable mix of driver interviews, listener phone calls and insightful commentary. Get in on the action and call 1-866-PIT-LANE (866-748-5263) or email Dave at speedway@siriusxm.com.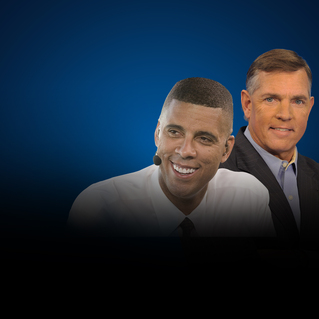 Late Shift
Tune in as Brad Gillie, Brad Daugherty and Jeff Hammond take racing fans into the evening hours. To be part of the show call 1-866-PIT-LANE (866-748-5263) or email the guys at LateShift@SiriusXM.com.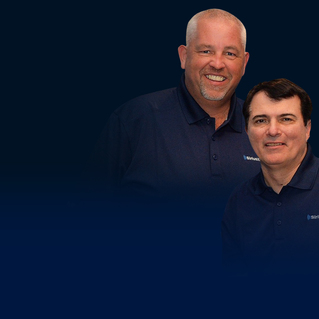 The Morning Drive
Get a fast start to your day with veteran race announcer Mike Bagley and racing insider Pete Pistone. The noted NASCAR experts delve into the latest news and rumors, interview prominent guests and take your calls. Email them at themorningdrive@siriusxm.com or call 1-866-PIT-LANE (866-748-5263).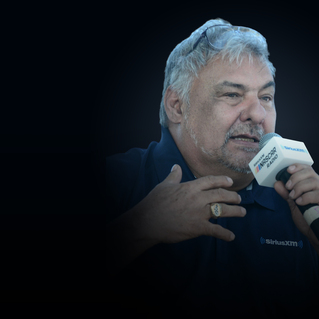 Tradin' Paint
Tune in as legendary gas man Danny "Chocolate" Myers and veteran broadcaster John Roberts take on the toughest topics and rub fenders with all comers. Get involved at 1-866-PIT-LANE (866-748-5263).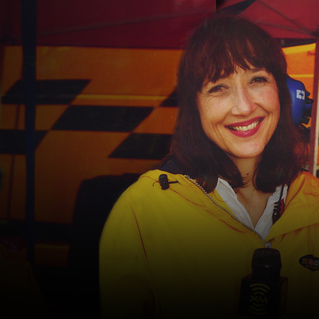 Dialed In
Tune in for the latest news and information from the track with veteran NASCAR host Claire B. Lang. Count on one of the most trusted voices in the garage for the latest inside scoop, exclusive interviews and to take your phone calls.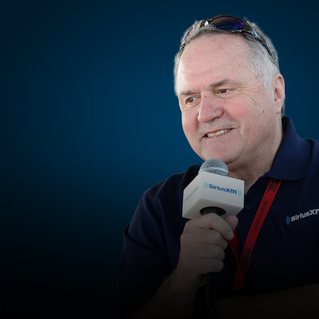 Fast Talk
Originating from Charlotte Motor Speedway and hosted by PRN's Doug Rice, "Fast Talk" has been your home for an all-star lineup of NASCAR drivers and personalities for more than 20 years!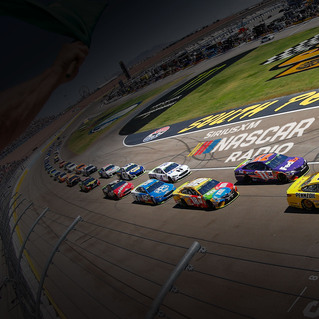 SiriusXM Speedway Legends with Dave Moody
It's SiriusXM Speedway Legends with Dave Moody! Listen in as Dave gets the story of NASCAR legends in their own words as they tell their life story, on and off the track.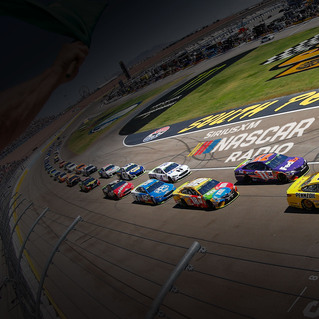 NASCAR Camping World Truck Series Race
NASCAR Camping World Truck Series race.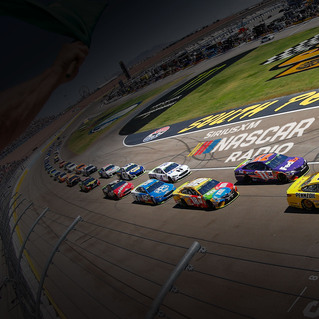 Loose Ends - The Best of SiriusXM NASCAR Radio
Interviews with top drivers, crew chiefs, owners and other influential NASCAR personnel make Loose Ends the best place to turn for NASCAR news and interviews.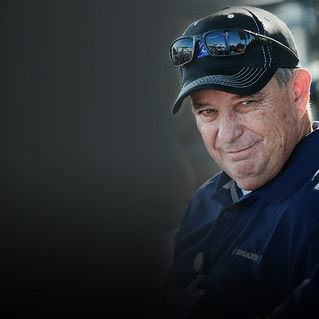 The Front Stretch
Let Pat "The Racing Guy" Patterson, involved with motorsports for more than 25 years, jumpstart your racing weekend with plenty of news, talk and information. Give him a call at 1-866-PIT-LANE (866-748-5263).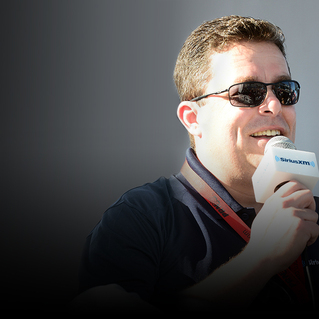 Press Pass with Brad Gillie
Tune in as Brad Gillie covers NASCAR from a reporter's perspective, welcoming top personalities, the best beat writers and veteran broadcasters from around the country. Got something to say, call 1-866-PIT-LANE (866-748-5263) or email presspass@siriusxm.com.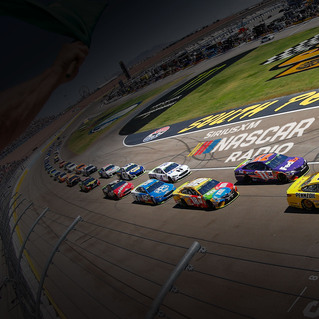 NASCAR Classic Race
Tune in as we revisit some of our favorite NASCAR classic races, featuring drivers from today and legends from years past.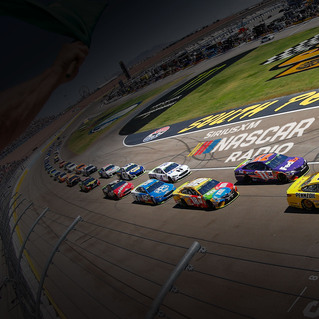 NASCAR Xfinity Series Race
NASCAR Xfinity Series race.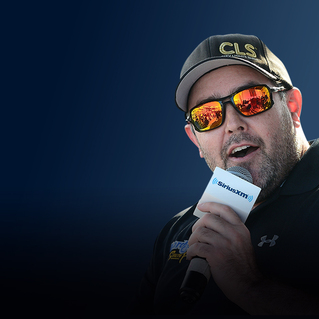 Fantasy Racing Preview
Need help setting your Fantasy NASCAR roster? Brendan Gaughan, former driver teams with veteran racing insider Pete Pistone each Cup Series race day for Fantasy Racing Preview. With family histories in gaming and racing, Gaughan and Pistone bring unique insight into the ever-evolving world of Fantasy NASCAR!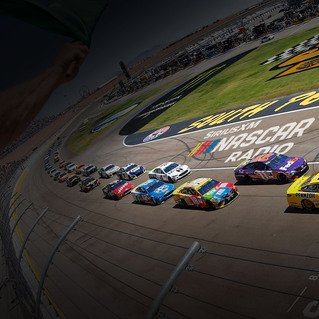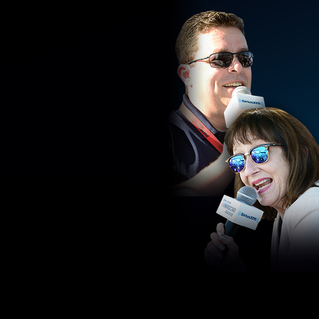 SiriusXM NASCAR Radio Post-Race Show with Claire B. Lang and Brad Gillie
It's the SiriusXM NASCAR Radio Post-Race Show with Claire B. Lang and Brad Gillie.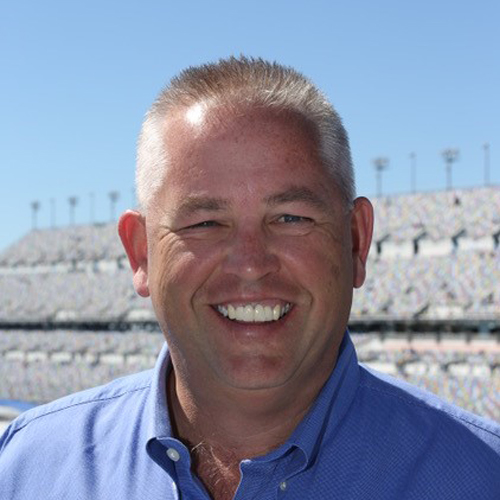 Mike Bagley
Mike "The Bagman" Bagley started covering NASCAR racing in 1992. After starting out as a "runner" for MRN Radio while he was still in high school, Mike called his first race in June 1992. He is a seasoned booth, turn, and pit reporter. Bagley has been co-hosting The Morning Drive since January 2008.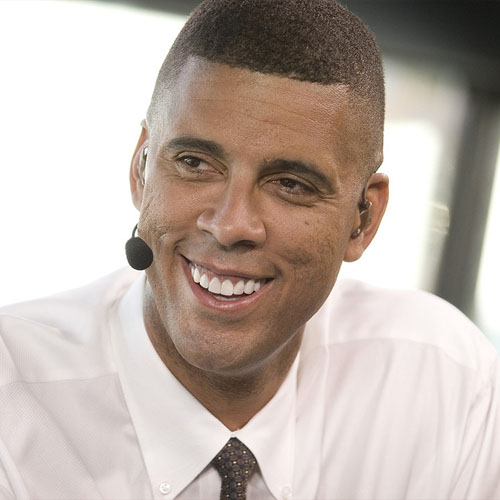 Brad Daugherty
Brad Daugherty is one of the best players in the history of North Carolina basketball. During his four seasons in Chapel Hill, he was a two-time All-ACC member, and was an All American during his senior season. He was selected by the Cleveland Cavaliers number one overall in the 1986 NBA Draft. During his eight years in Cleveland, he was a five-time All-Star while averaging 19 points and 10 rebounds per game. Daugherty, who is also the co-owner of JTG Daugherty Racing, wore #43 out of respect for his racing hero, Richard Petty. You can hear Daugherty as a contributor on No Look Pass on SiriusXM NBA radio. He also co-hosts The Late Shift on SiriusXM NASCAR Radio.
Brendan Gaughan
Brendan Gaughan is a nearly-20-year veteran with 10 combined series wins in NASCAR. When away from the track, Gaughan can be found working in his family's casino or setting his Fantasy Sports rosters. Combining his passions for motorsports and gaming, Gaughan co-hosts Fantasy Racing Preview with Pete Pistone each Cup Series race day and Gone Racin' with Jeff Motley every Thursday.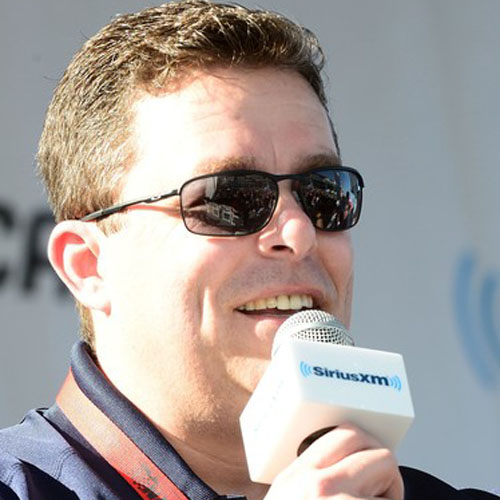 Brad Gillie
After spending most of the 1990s working in rock radio in Dallas/Fort Worth, Brad Gillie turned his lifelong passion for motorsports into a job at Texas Motor Speedway en route to fulltime employment with PRN as a Pit Reporter. For SiriusXM, Gillie hosts Late Shift, Press Pass, and The SiriusXM NASCAR Radio Pre/Post-Race Shows.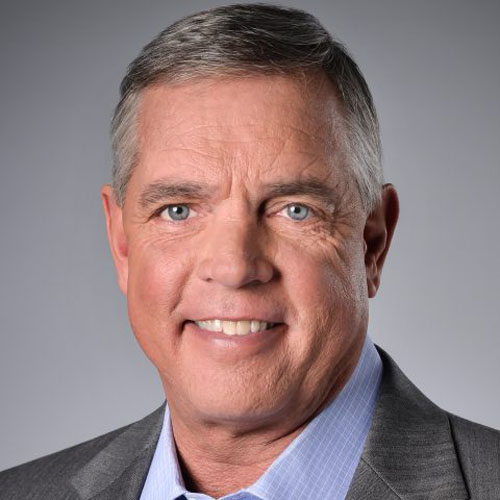 Jeff Hammond
Jeff Hammond began working in NASCAR at the age of 17 as a tire changer, a jack man, and a crew chief for such luminaries as Cale Yarborough, Terry Labonte, and Darrell Waltrip. Together, Hammond and Waltrip visited Victory Lane 43 times, including the 1989 "Daytona 500," and collected two of Waltrip's three Cup Series championships. For nearly 20 years, Hammond has also worked in radio and television. He can be heard on SiriusXM NASCAR Radio's Late Shift each Monday.

Claire B. Lang
Award-winning journalist and broadcast anchor Claire B. Lang has hosted Dialed In since 2001, when NASCAR launched on satellite radio. Lang is an omnipresent fixture in the NASCAR garage every weekend, providing her listeners the most up-to-date news and interviews with the sport's biggest personalities.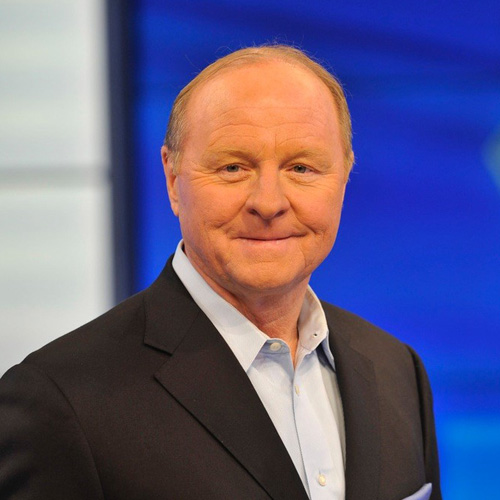 Larry McReynolds
Larry McReynolds served as a NASCAR Cup Series crew chief from 1985–2000, amassing 23 Cup wins, 21 poles, 122 top-five finishes, and 209 top-ten finishes. From 1991 through mid-1993, McReynolds teamed up with Hall of Famer Davey Allison to win 11 races and three pole positions, including the 1992 Daytona 500, establishing himself as one of the sport's elite crew chiefs. During the 1998 season, McReynolds called the shots as seven-time champion Dale Earnhardt captured his only Daytona 500 victory. McReynolds is a key figure for NASCAR on FOX, and can be heard co-hosting SiriusXM's On-Track with Danielle Trotta weekdays from 11 am–1 pm ET.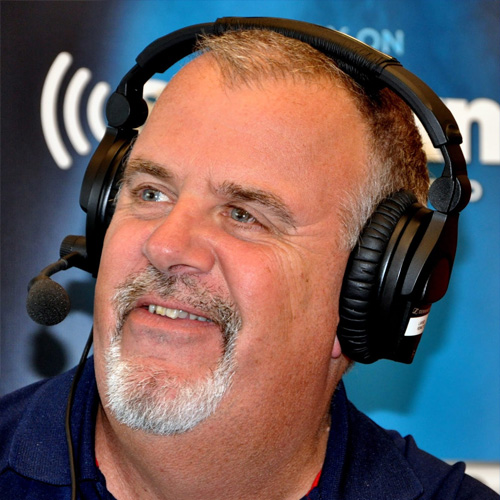 Dave Moody
Dave "The Godfather" Moody has announced at nearly 100 speedways in the U.S., Canada, and Mexico. A multi-time NMPA and Associated Press award winner in both print and radio, Moody debuted on the Motor Racing Network in 1988 and serves as lead turn announcer for the network's broadcasts of NASCAR national series racing.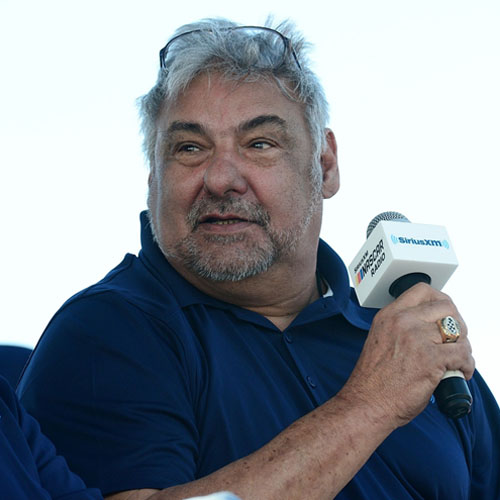 Chocolate Myers
Danny "Chocolate" Myers was the fuel man for the #3 GM Goodwrench Chevy driven by the late Dale Earnhardt. Myers worked for Richard Childress Racing for 19 years before retiring in 2002. He has served as a color commentator for ESPN, and appeared in the Smokey and the Bandit film series. Myers co-hosts Tradin' Paint weekdays alongside John Roberts.
Mojo Nixon
Best known for his song "Elvis is Everywhere," Mojo Nixon became a racing fan after his father took him to see NASCAR icon Richard Petty at the old Orange County Speedway outside Hillsborough, NC. He describes his show Manifold Destiny as "the radio version of the infield at Talladega."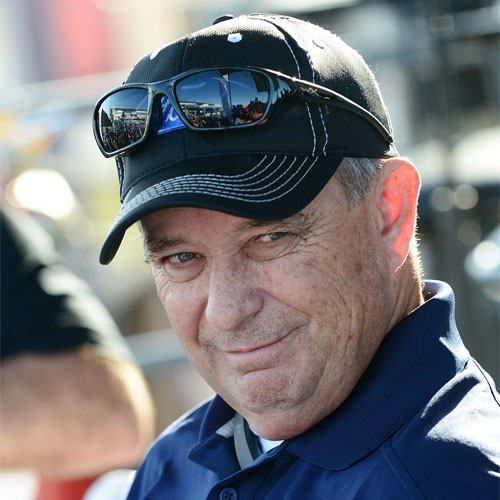 Pat Patterson
Pat Patterson has been involved with motor sports for more than a quarter of a century. "The Racing Guy" has done everything from driving to working as a public address announcer at a small track in Colorado to hosting and producing major television shows, such as RaceDay and On Pit Road. Since 2007, he has hosted The Front Stretch on SiriusXM NASCAR Radio Saturday and Sunday mornings.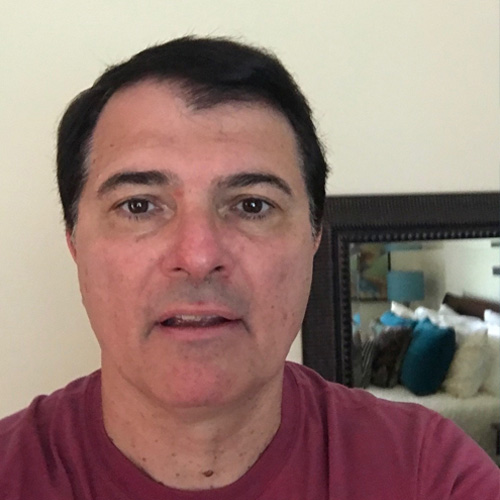 Pete Pistone
Pete Pistone is a host on Big Ten Radio and a contributor to SiriusXM College Sports. A Chicago resident, he has covered college and pro sports for years as both a broadcaster and writer. Pistone, who is the nephew of NASCAR Legend "Tiger" Tom Pistone, also co-hosts for SiriusXM NASCAR Radio on The Morning Drive weekdays with Mike Bagley and Fantasy Racing Preview with Brendan Gaughan on Cup Series race day. He is Senior Editor for MRN.com and a motorsports reporter for Chicago's WGN Radio.
John Roberts
John Roberts has been covering NASCAR as a broadcaster for nearly 20 years, with experience ranging from TV studio anchoring to at-track reporting. A native of Washington, D.C., Roberts co-authored The Great Book of NASCAR Lists in 2012. He now resides in Nashville with his wife Traci, and co-hosts SiriusXM's Tradin' Paint weekdays alongside Chocolate Myers.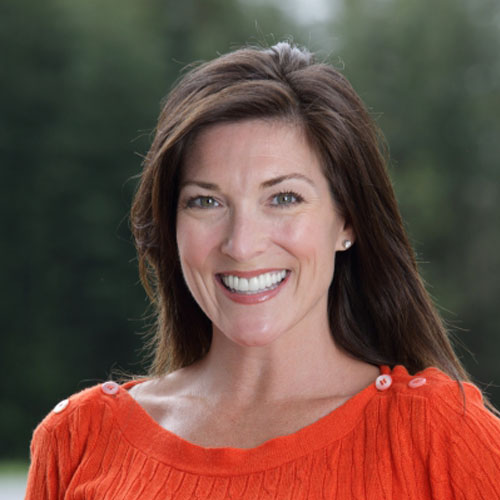 Angie Skinner
Angie Skinner has done everything from negotiate contracts for NASCAR radio broadcasts to writing NASCAR-themed books and managing successful charity events, all while playing a vital role in managing her husband's career. She has more than 15 years of experience in reporting and media relations. She also co-hosts Skinner Round-Up throughout the year with husband Mike.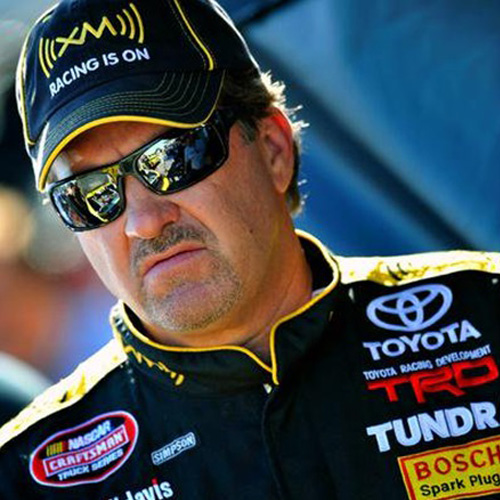 Mike Skinner
Mike Skinner was the 1995 Truck Series Champion as well as the Cup Series Rookie of the Year in 1997, the same year he sat on the pole for the "Daytona 500!" Skinner collected 29 wins in NASCAR's top 3 divisions on his way to #3 on the Truck Series all-time winner list. He now co-hosts Skinner Round-Up on SiriusXM NASCAR Radio throughout the year with wife Angie.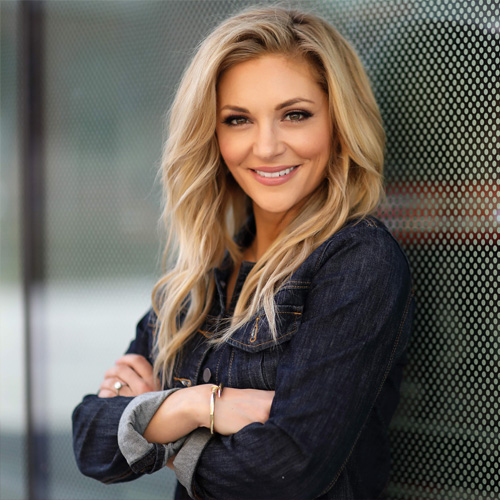 Danielle Trotta
Danielle Trotta has covered NASCAR, NFL, NBA, collegiate athletics, Supercross, and MotoGP for some of the biggest broadcasting companies in sports. Trotta's work has taken her from the studio to the sidelines, and now she can be heard daily on SiriusXM NASCAR Radio hosting her own NASCAR talk shows. Trotta lives in Charlotte, and is married to former NASCAR and IMSA team owner and manager Robby Benton.
offer details: The subscription plan you choose will automatically renew and you will be charged according to your chosen payment method at then-current rates. Fees and taxes apply. Please see our Customer Agreement for complete terms and how to cancel, which includes calling us at 1 866-635-2349. All fees, content and features are subject to change.