Shows, Schedules & Info

Featured Show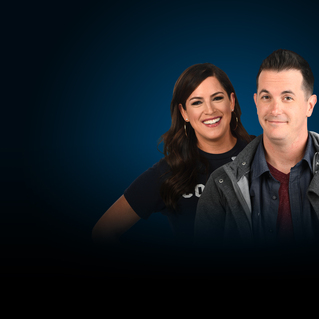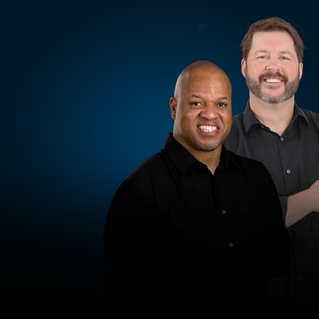 Freddie And Fitzsimmons
Freddie Coleman and Ian Fitzsimmons gives their takes on the top storylines in the world of sports every weekday.
SportsCenter AllNight
Catch up on all the scores, information and updates from the world of sports. The SportsCenter machine works around the clock to deliver headlines as they happen.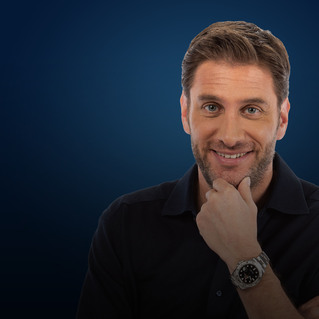 Bart & Hahn
Bart & Hahn: Bart Scott & Alan Hahn
Dari and Mel
SportsCenter anchor Dari Nowkhah and NFL Draft Expert Mel Kiper Jr. co-host each Saturday morning and bring you analysis and opinion, as well as interviews with the day's biggest newsmakers and listener interaction.
Marty And McGee
ESPN's Marty Smith and Ryan McGee deliver a NASCAR-centric motorsports and music extravaganza.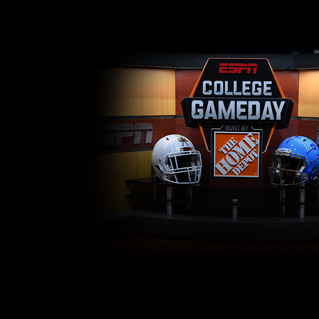 Podcenter
Podcenter on ESPN Radio features the best ESPN podcasts from the previous week.
Mike Golic
Golic is a nine-year NFL veteran, playing defensive tackle for the Houston Oilers, Philadelphia Eagles and Miami Dolphins. He joined ESPN in 1995 as an NFL studio analyst/color commentator and was part of the original ESPN Radio Morning Show in 1998. A proud graduate of the University of Notre Dame, Golic is married with three children.
Ian Fitzsimmons
"Ian Fitzsimmons ' first radio gig was ""comin ' to ya live"" from a trailer in the middle of a cow pasture in Northport, Alabama on WSPZ before producing GameNight on ESPN Radio, back in the day of Chuck Wilson and Tony Bruno. Next stop was Birmingham, where he hosted ""The Cheap Seats"" on WJOX 690 before becoming co-host of ""Herbstreit and Fitzsimmons"" with Kirk Herbstreit of ESPN College GameDay. Freddie and Fitzsimmons airs weekdays from 9pm-1am ET."
Will Cain
As host of The Will Cain Show, Will joined ESPN in March 2015 as a contributor whose work appears across the company 's various platforms. Primarily working with ESPN 's Features Unit and E:60, many of his reports include written companion pieces for ESPN The Magazine or ESPN.com, and appearances across ESPN Radio. The Will Cain Show airs weekdays from 3-6pm ET.
Sarah Spain
"Sarah Spain is a columnist for espnW, a SportsCenter reporter, host of the ""That 's What She Said"" podcast and co-host of Spain and Fitz. Since joining ESPN in 2010 Spain has also contributed to other programs and platforms, like co-hosting ESPN Radio 's first all-women program, espnW Presents: The Trifecta. Spain and Fitz airs weekdays from 6-9pm ET."
Jason Fitz
Jason Fitz is the co-host of ESPN Radio 's Spain and Fitz, alongside espnW signature voice Sarah Spain. Fitz also is one of three hosts of ESPN 's SportsCenter on Snapchat, a twice-daily digital sports show that debuted November 13, 2017 and features a mix of the latest sports news, highlights and commentary. Spain and Fitz airs weekdays from 6-9pm ET.
Mike Golic Jr.
Mike Golic Jr. is a contributing host on ESPN Radio 's Golic and Wingo, alongside the show 's co-hosts – his father Mike Golic and Trey Wingo. Golic and Wingo airs weekdays from 6 – 10 a.m. ET and features Golic Jr. for one hour each day. A former college football Academic All-American, Golic Jr. brings his football background and pop culture knowledge to the show along with his father 's classic sports commentary and humor and Wingo 's wit and deep sports expertise. Golic Jr. graduated from the University of Notre Dame in 2012 with a bachelor 's degree in Film, Television and Theater.
Jalen Rose
"Jalen Rose is a current ESPN/ABC analyst and former 13-year NBA star. He regularly co-hosts ""NBA Countdown"" and has also appeared on ESPN 's flagship shows ""SportsCenter"", ""Mike and Mike"", ""First Take"", ""SportsNation"", ""Outside the Lines"" and ""His and Hers"". "
Bomani Jones
Host of The Right Time with Bomani Jones and co-host of Highly Questionable, Jones has been contributing to ESPN as a writer and commentator for more than 10 years. Known for his sports commentary and frank opinion of social topics, Jones regularly appears as a panelist on ESPN 's Around the Horn and other ESPN programs including SportsCenter, First Take and Outside the Lines. Beyond his work with ESPN, Jones also hosts The Evening Jones, an interactive webcast. The Atlanta native, who grew up in Houston, has also previously written for SBNation.com, contributed videos to The Score in Canada and was a talk radio host in Raleigh, N.C. While in North Carolina, he was an adjunct professor at both Duke and Elon Universities.
Ryen Russillo
Co-host of Russillo & Kanell alongside co-host Danny Kanell, Ryen previously was co-host of SVP & Russillo. Russillo has hosted numerous shows, including NBA Sunday with Jamal Mashburn, The Baseball Show with Steve Phillips, the NFL Draft and College GameDay. Prior to joining ESPN, Russillo was a sports voice in Boston, Mass. where he was a CSN studio host and NBA analyst, and a Sporting News Radio host. Previously, he was play-by-play voice of the Trenton (N.J.) Thunder, the Boston Red Sox Double A team.
Trey Wingo
Trey Wingo, who joined ESPN in November 1997, is co-host of ESPN Radio 's new Golic and Wingo morning drive show and one of the primary figures in ESPN 's year-round coverage of the NFL. He continues to serve as a host of ESPN 's NFL Live, as well as the company 's presentation of the NFL Draft and the annual Pro Football Hall of Fame enshrinement ceremony. Wingo also hosts NFL Live and NFL PrimeTime and contributes to grand slam tennis coverage at Wimbledon and the US Open. Wingo previously anchored ESPN 's NCAA Women 's Basketball Tournament studio coverage, including the Final Four and Selection Show. He has also hosted SportsCenter, Baseball Tonight, and ESPN2 's NFL 2Night and NBA 2Night shows.
David Jacoby
"David Jacoby is a Producer at ESPN Content Development. During his time at ESPN he has produced and created a variety of television shows and digital content, including ""SportsNation"" and ""Mayne Street"", and was a regular writer, editor and podcaster for Grantland."
Dan Le Batard
In 2013, Le Batard brought his local radio show – heard on The Ticket in Miami since 2004 – to ESPN Radio 's national audience. Le Batard joined ESPN The Magazine 's staff as a contributor in February 1998. Le Batard continues as a columnist at the Miami Herald, where he has been since 1990. His work also appears regularly on ESPN.com. An accomplished writer, he has won several Associated Press Sports Editor (APSE) awards. Le Batard also has written for numerous national publications, including Maxim and Cosmopolitan. A 1990 graduate of the University of Miami, Le Batard received a bachelor of arts degree in journalism and politics.
John Stugotz Weiner
"Jon ""Stugotz"" Weiner has served as co-host of The Dan Le Batard Show since 2004. A sports broadcasting veteran of more than 15 years, Stugotz provides his own passionate takes on the sports news of the day, often the opposite of Le Batard 's opinion, and is known for his self-deprecating humor. Stugotz received his bachelor 's degree in English and communications from Clark University in 1995."
Freddie Coleman
"Freddie Coleman joined ESPN Radio on June 26, 2004 as a co-host of the then-nightly primetime program GameNight, and most currently hosts the Freddie Coleman Show weeknights from 11p-2a ET. Freddie is also a contributor to ESPN programs like ""First Take"" and ""His and Hers""."
offer details: The subscription plan you choose will automatically renew and you will be charged according to your chosen payment method at then-current rates. Fees and taxes apply. Please see our Customer Agreement for complete terms and how to cancel, which includes calling us at 1 866-635-2349. All fees, content and features are subject to change.