All Styles of Music
Rock, Pop, Hip-hop, Dance, Country—the list goes on. Play the genre or decade that fits your mood or occasion, ad-free. Or, create your own listening experience with stations inspired by artists you love.


Your holiday soundtrack is here
Hear your holiday cheer on our exclusive holiday music channels. With music from every genre and every style, you've got the soundtrack for all of your holiday fun.

Talk & Entertainment
Get the scoop on your favorite stars and expert advice on health, finance, and faith. Discover casual and candid dialogue on pop culture, current events, and anything else there is to talk about.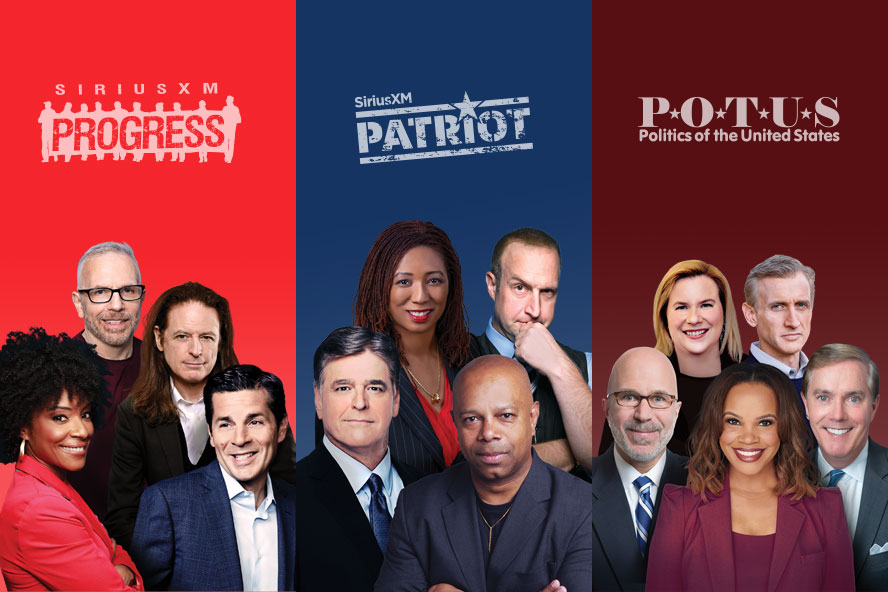 News & Issues
Breaking stories, commentary, and analysis from the top cable news sources and business networks in real time, 24/7. Politics from the left, the right, and everywhere in between.


Comedy
Anecdotal, cringe, heritage, and improv. Clean and uncensored. Every kind of comedy from today's up-and-coming stand-ups and legendary greats. Always on when you need a laugh.


Sports
Root for your teams and athletes with live coverage of MLB®, NBA, and NHL® games. Catch the sharpest analysis and latest news in every sports forum from the field or court to the track or rink.
Keep the music going
The Listen Free event has ended, but you can keep the music going. Explore offers to find the right plan for you.