Check Your Email for your Username and Password to Start Listening
Your Username and Password have been sent to the email address you provided during registration. Use those to log in and start listening. Launch Player or click on the Listen Online link in the navigation bar at the top of the page.
Once you've logged in be sure to Take the Tour to famaliarize yourself with the player. You can take the tour at anytime from the "Help & Support" link at the top of the player.
Haven't Received your Confirmation Email?
It can take over 30 minutes to receive your confirmation email, depending on internet congestion. If you still haven't received an email after 30 minutes, you may want to check your "junk" or "spam" folder to see if your activation email was accidentally routed there. Once you get your username and password, you can listen virtually anywhere, including on your computer, iPhone, iPad, iPod touch and Android device.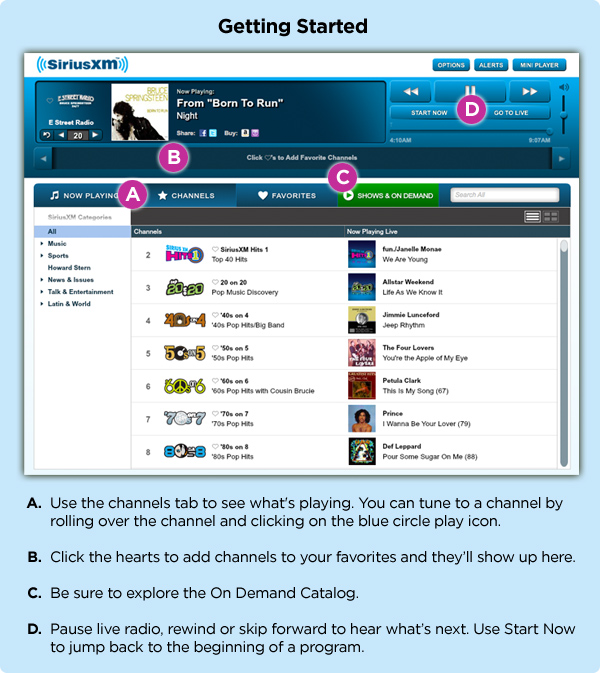 Listen to SiriusXM Internet Radio Virtually Anywhere