Shows, Schedules & Info

Featured Show
The Witch's Tale
This spooky series was one of radio's first horror dramas. It premiered May 21, 1931 featuring Adelaide Fitz-Allen as the witch narrator Old Nancy and her black cat, Satan. When Fitz-Allen died in 1935 at the age of 79, the director found a replacement in a talented 13-year old Miriam Wolfe from family-friendly fairytale series "Let's Pretend".
Ozzie & Harriet
Bandleader Ozzie Nelson and his vocalist wife, Harriet Hilliard, debuted in The Adventures of Ozzie and Harriet on October 8, 1944. The show featured the home life of "America's favorite young couple" and their sons, David and Ricky. Initially, David and Ricky were portrayed by two actors, but in March 1949, the kids persuaded their Dad to allow them to appear in the radio series and later on television.
Archie Andrews
The Adventures of Archie Andrews came to radio on May 31, 1943 with Jack Grimes and later Charles Mullen portraying Archie in the early sustainer season. Bob Hastings took over the title role when Mullen was drafted and starred in the series for the final eight seasons.
Great Gildersleeve
The Great Gildersleeve featured one of radio's greatest casts of comedic players. The Great Gildersleeve aired until March 21, 1957, with Willard Waterman taking over the title role for the final seven radio season and three television seasons.
Father Knows Best
NBC's Father Knows Best depicted the lives of the Anderson family, an average American family living in an average American town. Robert Young starred as Jim Anderson, the easy-going and sensible father. Young was the only cast member to survive the transition from radio to television.
Mercury Theatre On The Air
Created by Orson Welles, this weekly hour-long show presented classic literary works. The series debuted on CBS on July 11, 1938. After the renown (and accidental panic) of "The War of the Worlds", which aired about 6 months after the series began, Campbell's Soup signed on as the sponser and the show became the Campbell Playhouse.
Suspense
Suspense debuted on June 17, 1942 as a sustaining summer replacement, returned that fall and continued in the CBS lineup September 30, 1962. "Radio's outstanding theatre of thrills" is recognized as one of the finest dramatic series in the history of broadcasting.
Jack Benny Program
For more than 20 years, Jack Benny reigned as the king of radio comedy. His show ran on nearly every network from 1932 to the mid 1950s. How he turned a miserable, self-absorbed cheapskate into a beloved icon ranks among the great achievements in entertainment history. Benny revolutionized the way humor was played on radio by introducing the situation comedy and by giving most of the best lines to his supporting cast.
Escape - Radio Classics
Radio's greatest series of high adventure debuted over the CBS network on July 7,1947. Escape's protagonists faced life-and-death situations each week, as the show careened from classic adventure to Western drama to science fiction. The program was broadcast as a sustainer (unsponsored) series during most of its seven-year run.
Inner Sanctum Mysteries
Inner Sanctum's sinister host welcomed listeners "through the squeaking door to another night of horror." The show's "squeaking door" was one of radio's most-remembered openings and was inspired by the creaking hinges on a sound effects door at the radio studio.
Lights Out!
Lights Out debuted January 1, 1934 over Chicago's WENR and moved onto the NBC airwaves beginning April 17, 1935. Radio's premier horror series was created by writer/ director Wyllis Cooper. Cooper was succeeded by Arch Oboler, one of radio's greatest dramatic talents.
Molle Mystery Theatre
This frightening thriller series aired for about 10 years in various forms starting in 1943- on NBC, CBS and ABC. The show's "annotater", criminologist character Geoffrey Barnes, filled in the blanks of the stories and provided analysis for the listener.
The Jack Carson Show
Carson, who began his career as a vaudeville actor, got his break in radio with a 1938 performance on The Kraft Music Hall with Bing Crosby. After a few standout bit roles in movies, Carson landed his own radio show on CBS, which debuted on June 2, 1943. The show centered around the host's hectic Hollywood life, famous friends and strange relatives - Carson's old vaudeville partner Dave Willock even played the part of his nephew Tugwell.
Our Miss Brooks
Eve Arden portrays Miss Connie Brooks, an overworked and underpaid teacher of 10th grade English at Madison High School. Our Miss Brooks called her radio classroom to order beginning July 19, 1948. The final bell rang for Our Miss Brooks on July 7, 1957.
Charlie McCarthy Show
Ventriloquist Edgar Bergen developed his Charlie McCarthy character in high school. Bergen performed with the newsboy dummy while attending Northwestern University and eventually left college to tour vaudeville. With the decline of vaudeville during the Great Depression, Bergen moved into night spots like New York's trendy Rainbow Room but feared his friend wouldn't be appreciated by high society. So he gave Charlie a monocle and top hat and a "man about town" was born. Following a three-month guest stint on Rudy Vallee's show, Edgar Bergen was signed as headliner of The Chase and Sanborn Hour. The series premiered May 9, 1937 and ended the next three seasons as radio's top-rated series.
The Hermit's Cave
This horror series aired in multiple iterations from 1930-1944. It consisted of standalone tales told by "The Hermit," a mysterious, cackling storyteller. It was first broadcast on a Detroit radio station before moving to Los Angeles, where the show would be produced by William Conrad (creator and voice of Gunsmoke's Marshall Matt Dillon)
Radio Classics
Radio Classics invites you to experience the audio magic of legendary old time radio. RadioClassics features the best dramas, mysteries, comedies, and variety programs from the Golden Age of Radio.
Hall Of Fantasy
Dark, supernatural forces lurk around every corner in the Hall of Fantasy. The frightening mystery serires aired first for a short time in 1946 on a Salt Lake City station, featuring voices by Richard Thorne and Carl Greyson and stories written/adapted by Robert Olson. A few years after the team parted ways, the series was reimagined on WGN in Chicago when Greyson and Thorne found themselves working together again, with Thorne doing most of the writing and adapting.
Quiet, Please
Quiet Please was one of radio's most imaginative series, created and written by Wyllis Cooper, the talented writer/director who created radio's legendary Lights Out in 1934 and scripted the 1939 horror film The Son of Frankenstein. Ernest Chappell starred in the series, narrating the stories in a quiet, underplayed conversational tone. Quiet Please aired over the Mutual airwaves from June 8, 1947 through September 13, 1948 and over ABC from September 19, 1948 through June 25, 1949.
The Green Hornet
The Green Hornet debuted over the Detroit station on January 31, 1936. The Green Hornet was well-served by his valet Kato and a supercharged roadster, the Black Beauty. Al Hodge portrayed The Green Hornet during the series' first seven seasons, followed by Donovan Faust, Robert Hall and Jack McCarthy. The show ran on radio through December 5, 1952.
The Sealed Book
This mystery/horror series aired on Mutual from March-September of 1945. Philip Clarke played the cackling "keeper of the book," who told spooky tales of black magic, not unlike in The Witch's Tale or The Hermit's Cave
Strange Dr. Weird
This supernatural fantasy series aired on the Mutual Broadcasting System from 1944-1945. The 15-minute show can be considered a lite version of "Mysterious Traveler," as it also starred Maurice Tarplin and shared a writer.
When Radio Was
Radio Spirits' nationally syndicated radio program hosted by old-time radio expert Greg Bell
The Clock
The whole drama of life is written in the sands of time. William Conrad narrates tales of mystery starring Cathy and Elliott Lewis, "the airwaves' most distinguished acting couple." The Clock was produced and directed by William Spier of radio's legendary series Suspense. It aired on ABC from November 3, 1946 - May 23, 1948.
Dark Fantasy
Dark Fantasy originated from the Oklahoma City studios of WKY and ran from November 14, 1941 through June 19, 1942. The final 25 episodes of the series were aired on a sustaining basis over the NBC network.
The Weird Circle
This horror series consisted mostly of adapted supernatural tales from greats like Edgar Allen Poe and Robert Louis Stevenson. It aired for two seasons from 1943-1945, first on Mutual and then on NBC's Red network.
Life of Riley
The Life of Riley featured the comic misadventures of riveter Chester A. Riley. Riley was a devoted family man with a talent for flying off the handle and a penchant for being worse. Movie star William Bendix played the title role of the lovable hardhat throughout the series.
My Favorite Husband
My Favorite Husband told the story of George and Liz Cooper, "two people who live together and like it." The radio series was based on Isabel Rorick's novel Mr. And Mrs. Cugat. The show's audition broadcast featured Lucille Ball and Lee Bowman as her husband.
The Mysterious Traveler
The Mysterious Traveler was one of radio's greatest omniscient storytellers, introducing tales of mystery, science fiction and horror from the typewriters of writers/producers Robert A. Arthur and David Kogan. The Mysterious Traveler rode the Mutual rails from December 5, 1943 through September 23, 1952.
Murder at Midnight
This transcribed mystery-horror series was syndicated from WJZ in New York and aired from 1946-1947. The creepy voice in the opening piece was provided by Raymond Morgan, a New York minister who gave up his ministry to act on the radio. Other actors included Mercedes McCambridge, Berry Kroeger, and Elspeth Eric.
Fred Allen Show
John Steinbeck recognized Fred Allen as "unquestionably the best humorist of our time, a brilliant critic of manners and morals." Following in the footsteps of Will Rogers, Fred reintroduced topical political humor to radio. Fred introduced his classic "Allen's Alley" segment December 13, 1942.
The Aldrich Family
The character of Henry Aldrich was introduced in Clifford Goldsmith's 1937 play, "What a Life". Ezra Stone originated the role of "America's favorite teenager" on Broadway and portrayed the role for nearly a decade on radio. After being featured in short skits on variety shows, The Aldrich Family debuted as Jack Benny's summer replacement on July 2, 1939. The series moved into its own NBC timeslot on October 10, 1939 and continued until April 19, 1953. Stone received his draft notice in the summer of 1941 but continued as Henry for the next season. Norman Tokar replaced Stone the following season, followed by Dickie Jones and Raymond Ives. After completing his military service in 1945, Stone returned to the role he had originated and was heard as Henry though the early 1950s when Bobby Ellis took over the role on both radio and television.
2000 Plus
Science-fiction anthology series on the Mutual Radio Network. It was the first of its kind for adults, predating the landmark NBC series Dimension X.
The Whistler
The Whistler whistled its way onto the airwaves beginning May 16, 1942 and its eerie 13-note theme set the tone for West Coast radio mystery for the next decade. "I am the Whistler and I know many things, for I walk by night. I know many strange tales hidden in the hearts of men and women who have stepped into the shadows. Yes, I know the nameless terrors of which they dare not speak."
Columbia Workshop
Also known as the CBS Radio Workshop, this was an experimental anthology series that pushed the envelope of defining art with its creative use of sound. It featured many New York actors and scripts by some of the country's best writers. It aired in various forms on CBS from 1936 - 1957.
The Abbott and Costello Show
Bud Abbott and Lou Costello made their radio debut on CBS' The Kate Smith Show as replacements for Hollywood-bound Henny Youngman. The former burlesque comics reintroduced and preserved the classic comedy sketches of vaudeville in their films and radio and television series. The Abbott and Costello Show debuted as a 1940 summer replacement for Fred Allen and later aired from October 8, 1942 through June 29, 1949.
Command Performance
Command Performance aired between 1942 and 1949 on the Armed Forces Radio Network, which meant it was transmitted exclusively to American troops overseas. Though produced in California, troops abroad sent requests and ideas for performers, music, and sketches. The show featured some of the biggest stars of the day like Bob Hope, Bing Crosby, Jack Benny, Judy Garland and more. CBS created a spinoff series called Request Performance, which aired from 1945-46.
Gunsmoke
Radio's greatest adult western told the story of Matt Dillon, U.S. Marshal, "the first man they look for and the last they want to meet." Gunsmoke grew out of a request from CBS founder William Paley for a "Philip Marlowe in the Old West," and featured grimly realistic stories set in the vicinity of Dodge City, the "Gommorrah of the West," with William Conrad as Dillon.
The Whisperer
As a summer replacement series on NBC, this show only broadcast a handful of episodes from July to September 1951. The title character, also known as Phillip Gault, could speak only in whispers following a football injury. He's cast out of society and joins an underground crime syndicate - but after having miracle surgery that restores his voice, he becomes a double agent in hopes of destroying the syndicate from the inside. Carleton G. Young played the protagonist, alongside Betty Moran who played Gault's girlfriend and the only other person who knows about his double identity.
Casey, Crime Photographer
Jack "Flashgun" Casey was first introduced in the March 1934 issue of Black Mask, the classic pulp fiction magazine. Created by pulp wordsmith George Harmon Coxe, Casey appeared in dozens of stories in Black Mask, which were later collected into six books. Flashgun Casey came to radio as a CBS sustaining series on July 7, 1943. The series was renamed Casey, Press Photographer in 1944 and became Casey, Crime Photographer on September 12, 1945.
Lux Radio Theatre
The Lux Radio Theatre was one of radio's most popular series attracting Hollywood's top stars and boasting a lavish budget. The Lux Radio Theatre began in 1934 featuring dramas from Broadway, but there was not enough material to support the show. In an attempt to reverse the slipping ratings, the show was moved to Hollywood in 1936, where there was plenty of material and talent.
Burns & Allen Show
George and Gracie first performed on air over the BBC while touring England after an NBC executive rejected their act insisting that "Gracie's voice is unfit for radio." Burns and Allen won a regular spot on The Robert Burns Panatella Program February 22, 1932 and moved into the top spot when Guy Lombardo left the series. The Burns and Allen Show aired through May 17, 1950 on radio and for another decade on television. Jack Benny and George Burns were best friends in real life and often were guests on each other's programs.
Academy Award Theatre
Academy Award Theater was a half-hour dramatic anthology series presenting radio adaptations of movies that had been nominated for or had won Academy Awards. While the show was a success with critics and audiences alike, it went off the air after only nine months and 39 episodes.
Cavalcade of America
The Cavalcade of America was a historical dramatic anthology and aired from 1935 to 1953. Patriotic in nature, this series was created in part to improve the name of sponsor DuPont Chemical, which received backlash for profiting enormously from War World I. The show's themes were never voilent, but rather idealistic. Stories included the voyage of the Mayflower, the first telegraph, and Eli Whitney's cotton gin.
Police Headquarters
This police procedural series was syndicated on NBC stations in 1932. It features quarter-hour stories typically based on true crimes.
Sherlock Holmes
Based on the popular characters created by Sir Arthur Conan Doyle, The Adventures of Sherlock Holmes began on coast-to-coast CBS radio in 1930. By the late 1930s The Adventures of Sherlock Holmes had moved to the Mutual Broadcasting Network and the series was forced to rely on invented new adventures, having run out of Doyle stories to adapt.
Tales of the Texas Rangers
Tales of the Texas Rangers was broadcast over NBC from July 8 1950 through September 14, 1952 and was later revived on television. Western film star Joel McCrea portrayed Ranger Jace Pearson in NBC's Tales of the Texas Rangers.
Broadway is My Beat
Broadway Is My Beat debuted over CBS on February 27, 1949 and continued through August 1, 1954. Anthony Ross starred as Clover during the first two seasons, with Thor taking over the role on July 3, 1950. Homicide detective Clover pounded the Broadway beat for five years in one of radio's last great detective series.
Candy Matson
Candy Matson was a hard-as-nails private eye who also happended to be beautiful. The show, set in San Francisco, was on the air from 1941 to 1942. Starring Natalie Masters.
Bob Hope Show
Bob Hope was born in England in 1903 and immigrated to the U.S. four years later. After an early career in vaudeville and musical revues, Hope made his radio debut on Rudy Vallee's Fleischmann Hour in 1933 and joined the cast of James Melton's Intimate Revue in 1935. After introducing his "Thanks for the Memory" theme song in Paramount's The Big Broadcast of 1938, Hope returned to radio as star of NBC's The Pepsodent Show beginning September 27, 1938.
The Alan Young Show
This sitcom aired from 1944-1949, first as a summer replacement series for Eddie Cantor's show. Then, after signing on as a regular on the Jimmy Durante show, young scored his own show with Tums as a sponsor. Today he is best known as TV's Wilbur Post, who talked with Mr. Ed the horse.
Phil Harris & Alice Faye Show
The Phil Harris & Alice Faye Show grew out of the popular Fitch Bandwagon series. Phil Harris played himself, continuing the egotistical, smart-alec characterization he had perfected during his years as Jack Bennys' bandleader. Alice Faye, Phil's movie star wife, recreated her real-life role as a film star turn devoted housewife.
Yours Truly, Johnny Dollar
Yours Truly, Johnny Dollar told the story of the freelance insurance investigator with the "action-packed expense account." Radio's last great detective series, Yours Truly, Johnny Dollar ended its run September 30, 1962 during the final week of network radio drama.
Dimension X
Dimension X aired over NBC from April 8, 1950 through September 29, 1951 featuring "adventures in time and space told in future tense." The series adapted stories by the modern masters of science fiction adapting works by Isaac Asimov, Ray Bradbury, Robert Heinlein, Clifford Simak, Theodore Sturgeon and many others.
The Saint
Leslie Charteris' famous character first came to radio on January 6, 1945 with Edgar Barrier heard as the debonair Simon Templar. The "Robin Hood of modern crime" returned to the airwaves on July 9, 1947 with Vincent Price in the title role in a short-lived CBS summer series. Price returned to the role in 1949 over Mutual and became radio's most remembered Simon Templar.
The Unexpected
These frightening 15-minute tales always ended with a - you guessed it - unexpected twist. Barry Sullivan, Virginia Gregg, and Lurene Tuttle appeared in this syndicated series in 1948.
Halls Of Ivy
Ronald Colman and wife Benita Hume were popularly known as Jack Benny's ever-patient, next-door neighbors. However, in January 1950, they left to start their own show. Ronald played William Todhunter Hall, president of Ivy College in the "town of Ivy, USA." Benita was wife Vicky, the former Victoria Cromwell of the English theatre. The stylish college president was brought down to earth by the lively former actress who happily refered to him as "Toddy-dear." Together, the Halls handled the students as well as the stodgy Board of Directors with a "modern" flair.
Lum and Abner
Chester Lauck and Norris Goff were first heard as Lum and Abner on a radio fundraiser for flood victims. Improvising the spot, they went on the air as the "fellers from the hills" and won a regular spot on KTHS beginning April 26, 1931. Lum and Abner moved into an NBC summer berth July 27, 1931 and aired nationally from May 22, 1933 through May 7, 1954.
Further Adventures of Sherlock Holmes
Jim French wrote this modern adaptation of mystery's most famous detective as part of the Imagination Theatre productions. These plays were produced and aired in the '00s. John Patrick Lowrie plays Holmes and Lawrence Albert portrays Watson.
Blackstone, Magic Detective
This magical mystery show aired from 1948-1949 on the Mutual Broadcasting System. Ed Jerome starred as Harry Blackstone, a skilled magician who told his tales of adventure and escape in flashbacks. At the end of each episode, Blackstone would perform and describe a new magic trick for his kid listeners to practice at home. Ted Osborne and Fran Carlon also starred as Blackstone's friends John and Rhonda.
Richard Diamond, Private Detective
Richard Diamond, Private Detective premiered over the NBC network on April 24, 1949 and ran through 1952 starring Dick Powell as "radio's singing detective." Powell had first achieved movie stardom as a baby-faced crooner, and later matured to hardboiled roles, including Raymond Chandler's Philip Marlowe in the 1944 film Murder My Sweet.
Rogue's Gallery
Rogue's Gallery came to the Mutual network on September 27, 1945 with Dick Powell portraying Richard Rogue, a private detective who invariably ended up getting knocked out each week and spending his dream time in acerbic conversation with his subconscious self Eugor (Rogue spelled backwards). The series was revived as a 1947 summer season with Barry Sullivan in the lead and returned in 1950 for two sustaining seasons starring Chester Morris, the original Boston Blackie.
Dragnet
Ladies and gentlemen, the story you are about to hear is true. Only the names have been changed to protect the innocent... One of the most popular police dramas in the history of broadcasting, Dragnet aired on NBC Radio from June 10, 1949 through February 7, 1957 and on television from 1952-59 and 1967-72. Dragnet introduced a new era of documentary-style realism.
Martin & Lewis Show
Comedy/variety show starring Dean Martin and Jerry Lewis.
Night Beat
Frank Lovejoy is heard as Randy "Lucky" Stone, a hardboiled reporter who covers the "nightbeat" for the Chicago Star. Randy Stone wandered the back alleys and bars of Chicago, searching for both crime and human-interest stories. Nightbeat premiered on February 6, 1950 and ran until September 25, 1952.
Rocky Fortune
Rocky Fortune aired on NBC from October 6, 1953 through March 30, 1954 with Frank Sinatra starring as "that footloose and fancy-free young gentleman" whose fortune was as rocky as his name. The unsponsored "sustainer" series was broadcast during the low point in Sinatra's career and aired for only 26 weeks.
The Third Man
The Third Man was an adventure series starring Orson Welles as Harry Lime, the character created by author Graham Greene. It first aired on the BBC in 1951 and was then syndicated for American radio in 1952.
Hopalong Cassidy
Hopalong Cassidy's millions of fans got a New Year's Day present in 1950 when William Boyd brought the famous Bar-20 Ranch onto the Mutual radio range. In 1950, Clarence Mulford's classic cowboy was heard on 152 radio stations, seen on 63 television outlets and appeared as a comic strip in 155 newspapers.
The Couple Next Door
This serialized comedy-drama aired first in the mid 1930s and was later revived in 1957 with Peg Lynch and Alan Bunce playing their characters from Ethel & Albert. Peg Lynch wrote every episode of this 15-minute CBS series from 1957-1960.
Box 13
Alan Ladd stars as Dan Holiday, a fiction writer and retired reporter with a taste for adventure. The show was also produced by Alan Ladd's company, Mayfair Productions. Sylvia Picker portrayed Suzy, his scatterbrained office manager.
Fort Laramie
Specially transcribed tales of the dark and tragic ground of the wild frontier. The saga of fighting men who rode the rim of empire and the dramatic story of Lee Quince, Captain of Cavalry. Premiering in January 1956, Raymond Burr starred as Captain Quince-a soldier who followed orders and a leader who lived by his own rules of fairness and honesty.
Have Gun, Will Travel
Have Gun, Will Travel debuted on television on September 14, 1957 and moved to radio November 23, 1958. The program was an oddity, a western that began on television and moved to radio, featuring an ethical anti-hero whose mysterious origins were left untold until the fifth and final TV season.
The Adventures of Frank Race
Frank Race is an attorney whose life is filled with intrigue following the war. The adventure series aired from 1949 to 1950. Starring Tom Collins and then Paul Dobov.
Boston Blackie
Boston Blackie was created by Jack Boyle, a hard-drinking opium addict who served three prison terms. While in prison, Boyle began writing true-crime confession stories that were published in The American Magazine under the byline 6006, his convict number. Boyle's stories were collected in his 1919 book, Boston Blackie, and inspired a popular series of B-films, the radio series and a 1951 video version.
X Minus One
X-Minus One premiered on April 24, 195 and was a revival of Dimension X, NBC's earlier science fiction anthology series. X-Minus One ran until January 9, 1958 and was rerun during the 1970s as part of NBC's Omnibus series.
Fibber McGee & Molly
The husband-and-wife vaudeville team of Jim and Marian Jordan began their radio careers in Peoria on a bet from Jim's brother. The Jordans were heard as The O'Henry Twins and The Air Scouts before Don Quinn created Smackout in 1931. Quinn revamped the show as Fibber McGee and Molly in 1935 when Johnson's Wax signed on as sponsor.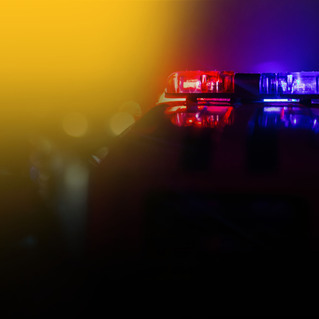 Adventures of Harry Nile
This series is one of a few modern series featured by Radio Classics. A creation of writer Jim French, Harry Nile first came to radio in 1976 and continued to be adapted into the late '90s as part of the "Imagination Theatre" productions. Harry Nile, a former Chicago cop turned private detective, was played by Phil Harper for more than 20 years.
The Falcon
Michael Waring was a freelance detective who was also known as the Falcon. Waring's detective techniques were a cross between Ellery Queen and Richard Diamond. He had a certain eye for detail but was frequently on the outs with the police.
CBS Radio Workshop
The CBS Radio Workshop aired from January 27, 1956 through September 22, 1957 and was a revival of the prestigious Columbia Workshop from the 1930s and 1940s. The CBS Workshop regularly featured the works of the world's greatest writers. including Ray Bradbury, Archibald MacLeish, William Saroyan, Lord Dunsany and Ambrose Bierce.
Columbia Presents Corwin
This CBS series adapted stories penned by Norman Corwin to radio.
Big Town
Edward G. Robinson starred as crusading newspaper editor Steve Wilson from October 19, 1937 through July 2, 1942. The Hollywood great was glad to play an idealistic role in contrast to his many film gangster portrayals. Big Town at its peak was radio's highest-rated drama and was only eclipsed by The Jack Benny Program in ratings. The series was canceled when Edward G. Robinson quit in 1942 but was resurrected the following year with Edward Pawley (and later Walter Greaza) as Wilson and Fran Carlon as Lorelei. The revived Big Town aired from October 5, 1943 through June 25, 1952.
Greg Bell
"From his native Illinois to a number of Rocky Mountain years in Colorado and Idaho, Greg Bell has done it all in radio – program director, news director, sports director, anchor and reporter. Bell's goal with Radio Classics is to take you back to the time when the family gathered around the radio.

E-mail Greg Bell "
Sweepstakes
Roll Like a VIP
Enjoy exclusive SiriusXM-Pandora shows and events. Just check out our current list of sweepstakes and enter for a chance to win.
Current Sweepstakes
offer details: The subscription plan you choose will automatically renew and you will be charged according to your chosen payment method at then-current rates. Fees and taxes apply. Please see our Customer Agreement for complete terms and how to cancel, which includes calling us at 1 866-635-2349. All fees, content and features are subject to change.