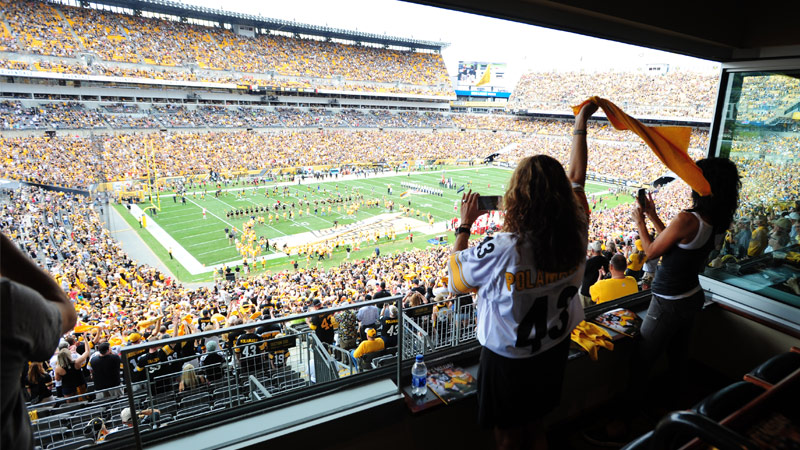 Steelers Black & Gold Sweepstakes
Register for a 3-Month Platinum Plan trial subscription by completing the steps above and be automatically entered for a chance to win a suite for you and 17 friends at the Steelers vs. Tennessee Titans game on 12/19/21 and other fan prizes.
Steelers Black & Gold Sweepstakes
Trial and Sweepstakes open to residents of the 50 U.S., D.C., Puerto Rico, 21 years of age or older who are the registered owners of a vehicle with a factory installed satellite radio that does not have active or recently active SiriusXM service (paid plan or trial). See Official Sweepstakes Rules for details.

Trial will end upon completion of the trial period unless you subscribe to a paid plan.

Amazing Content

The latest and greatest from the artists and athletes you love
Year-round sports
The latest insider news, talk and analysis from every major sport, including the NFL, MLB®, NBA, and NHL®. College sports, NASCAR®, and PGA TOUR® coverage, too.
Your Kind of Music
Music genres from rock to country and hip-hop to pop. Hits before they hit. Exclusive channels inspired by your favorite artists, styles, and eras—playing right now and on demand, ad-free.
Talk entertainment
The most extensive and original lineup you'll find anywhere, featuring the hottest industry stars and celebrity hosts, such as Howard Stern, Hoda Kotb, Savannah Guthrie, and Andy Cohen.
Nonstop comedy
Anecdotal, cringe, heritage, and improv. Clean and uncensored. Every kind of comedy from today's up-and-coming standups and legendary greats. Always on when you need a laugh.
World-class news
Breaking stories, commentary, and analysis from the top cable news sources and business networks in real time, 24/7. Politics from the left, the right, and everywhere in between.
In the car
Smartphones
Smart Speakers
offer details: Your SiriusXM service will automatically stop at the end of the stated trial subscription term unless you decide to subscribe. See the SiriusXM Customer Agreement & Privacy Policy at www.siriusxm.com for full terms of service and how to cancel, which includes calling 1-866-635-2349. By registering for a trial subscription, SiriusXM may contact you at the registration information provided with special offers from time to time. You may always change your contact preferences with us. All fees, content and features are subject to change. This offer cannot be combined with any other and may be modified or terminated at any time. This offer is available only on eligible, inactive factory-equipped satellite radios. Satellite and streaming lineups vary.