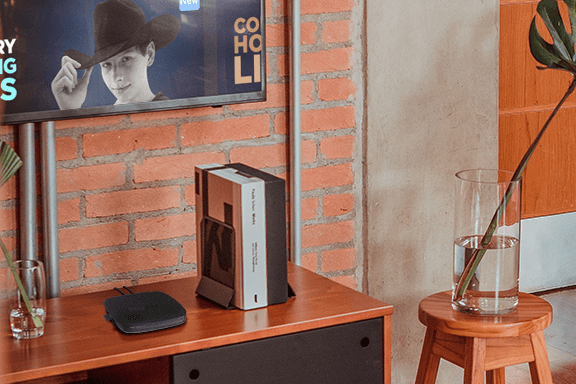 Listen Live or on Demand with Roku
SiriusXM subscribers can access their favorite sounds with a frictionless Roku experience to soundtrack whatever's going on using their Roku Streaming Stick, Roku Premiere, Roku Ultra, Roku Express, or Roku TV. It's so simple to set up.
To play SiriusXM on Roku:
1.
Select SiriusXM in the Channel Store on your Roku device.
2.
Select
Add Channel
then
Go to Channel.
3.
Select
Sign In
(If you're not a SiriusXM subscriber, follow the instructions to subscribe through Roku).
4.
Enter your SiriusXM email/username and password OR visit Siriusxm.com/TV and enter the activation code provided.
Get Your Online Login

Enjoy SiriusXM's unparalleled entertainment
With Roku you can lean back and listen to our wide variety of content right in the comfort of your own house. Access ad-free music by genre and decade, live sports coverage, news outlets you trust, unscripted original talk, round-the-clock comedy, and so much more.

Frequently Asked Questions
Can I stream the same SiriusXM channels that play on satellite radio?
You can access a wide variety of ad-free music channels, plus sports, and talk entertainment via the SiriusXM app as well as on satellite radio. However, not all channels that are available to stream are broadcast over satellite and vice-versa. You can see the SiriusXM streaming lineup. See the SiriusXM streaming lineup.
What is the benefit of using my email address for my account username?
Many customers find it easier to remember an email address than a username, so SiriusXM provides that option as well. Please note: An email address can be used as a username only once. So, if you have previously used an email address as a username on a Sirius or XM account, unfortunately, it can't be used again.