WIN A TRIP TO NEW YORK CITY AND CELEBRATE NEW YEAR'S EVE AT THE NEW MARGARITAVILLE RESORT TIMES SQUARE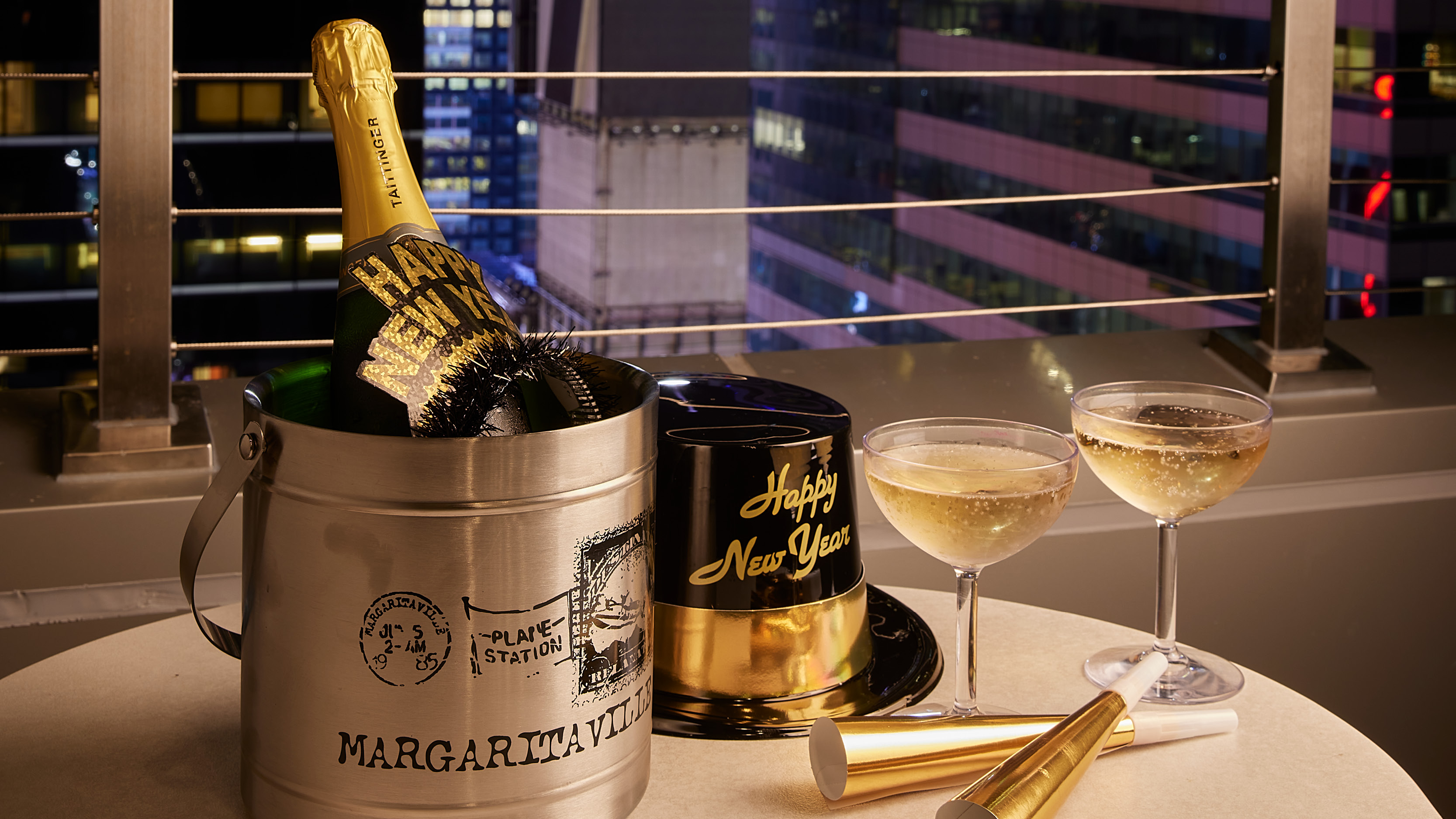 Ring in the New Year with a fabulous trip to NYC and watch the iconic ball drop in style from the new Margaritaville Resort Times Square.

A tropical oasis in the heart of New York City, Margaritaville Resort Times Square invites you to get on island time — in world-famous Times Square. Whether you're kicking back in your breezy room or suite, lounging poolside on the rooftop deck with a frozen concoction, or taking a culinary tour through the Caribbean at our restaurants, this relaxing retreat is your passport to paradise. And when you're ready for adventure, you'll find many of the city's most famous attractions within walking distance, including the theaters of Broadway, Central Park, and the iconic Empire State Building.

One winner and a guest will close out 2021 the best way possible -- with an escape to the island of Manhattan. This exclusive vacation includes a 4 day/3 night stay at the new Margaritaville Resort Times Square, round-trip airfare, Broadway tickets, NYC Passes to experience some of the top local attractions and a gift card to cover transportation, incidentals and some necessary holiday shopping. And, on New Year's Eve, our lucky duo will take a short elevator ride from their luxury guest room to a once-in-a-lifetime event. From the Margaritaville Resort Times Square's 5 o'Clock Somewhere Rooftop Bar, located on the 31st and 32nd floor, party attendees will enjoy spectacular views of the ball drop, a premium open bar, delicious food, DJ and dancing, party favors and more. For more information, visit Margaritaville Resort Times Square

Then, on New Year's Day, the winner and guest will receive two tickets to the performance of Moulin Rouge! The Musical – courtesy of Broadway.com – at the Al Hirschfeld Theatre in the heart of the Times Square theater district, just a short walk from the resort. Enter a world of splendor and romance, of eye-popping excess, of glitz, grandeur and glory! A world where Bohemians and aristocrats rub elbows and revel in electrifying enchantment. Pop the champagne and prepare for the "spectacular spectacular"... Welcome to Moulin Rouge! The Musical. Baz Luhrmann's revolutionary film comes to life onstage, remixed in a new musical mash-up extravaganza. A theatrical celebration of truth, beauty, freedom and—above all—LOVE. Visit Broadway.com for more information and tickets, visit Broadway.com.

Escape to Radio Margaritaville anytime on channel 24 in your car and on the SXM App.


TELL US WHAT YOU LIKE AND GET MORE OF WHAT YOU WANT! After you enter, tell us your favorite SiriusXM shows and channels so we can tell you about more exclusive subscriber opportunities including invitations to private SiriusXM events, free tickets to concerts, movie screenings and sporting events, and much more!
The following information will be subject to the SiriusXM Privacy Policy and the Privacy Policy of any additional party you check off below. See Official Rules for details and eligibility requirements.
NO PURCHASE NECESSARY TO ENTER OR WIN.
Must be a U.S. resident, 21 years of age or older to enter. Subject to the Official Rules available
here
. Void where prohibited.