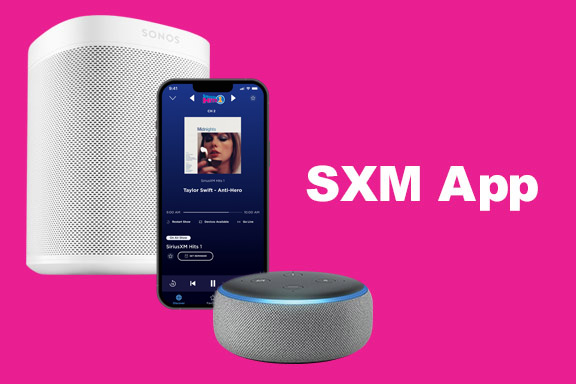 Stream SiriusXM
Listen to SiriusXM's wide variety of content on your home and mobile devices with the SiriusXM app—including channels curated by music legends and stars, play-by-play and analysis by the top names in sports, and unscripted talk with celebrity hosts and guests.

Get Pandora Premium
Take full control of the music you love. Create sharable playlists, and discover new artists too. Enjoy ad-free listening* plus limitless skips and replays. You can even take your music offline.

*Podcasts may contain ads.