Shows, Schedules & Info

Featured Show
The Rich Eisen Show
The Rich Eisen Show mixes sports analysis with pop culture, humor and interviews. The show attracts the most recognizable names including Tom Brady, Matt Damon, Jodie Foster, Matthew McConaughey, Regina King, Aaron Rodgers and Morgan Freeman. The Emmy-nominated show originates out of Los Angeles, airing weekdays Noon-3pm ET/9am-Noon PT on SiriusXM and NBC Sports on Peacock TV. As Eisen said, "After all these years of seeing TV add ten pounds, I'm hoping phones and tablets will only add five."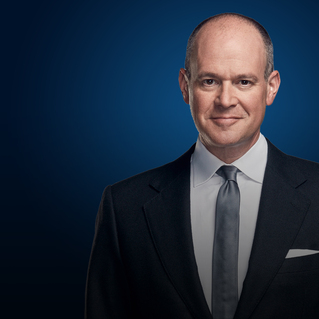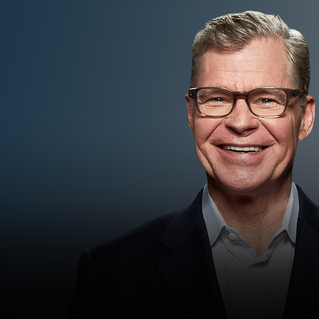 The Dan Patrick Show
The Dan Patrick show features the top guests in all of sports, as well as listener calls and emails on the hottest topics in sports.
NBC Sports Podcasts
Enjoy a mixture of NBC Sports Podcats from soccer coverage such as "The 2 Robbies" and "Premier League on NBC" to golf coverage on "Beyond The Fairway" and hockey insight from "Our Line Starts" and more!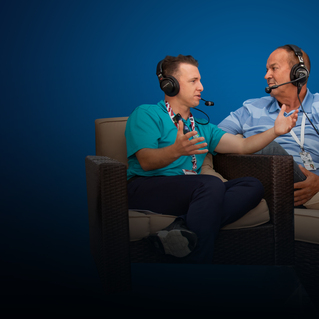 Brick-by-Brick
Longtime IndyCar broadcaster Jack Arute teams up with driver & former INDY 500 champ Tony Kanaan for a weekly show focusing on the NTT IndyCar Series. They'll be speaking with the drivers, crew chiefs and team owners and focusing on the topics that matter most to INDYCAR fans.
Off Track with Hinch & Rossi
A look into the lives of professional Indycar drivers, reality television stars, and great friends James Hinchcliffe and Alexander Rossi. Though Hinch and Rossi have seen plenty of success on the track, the show is meant to highlight their off-the-track lives, including their unfiltered opinions on what's trending in popular culture, with each episode featuring a number of recurring, unscripted segments and an interview with a celebrity guest. Off Track is at heart a sports show, but Hinch and Rossi are well-versed in popular culture and have experience relating to influential figures across a variety of disciplines. The interviews consist of athletes, artists, and entrepreneurs -- really anyone with a passion for what they do, regardless of what that is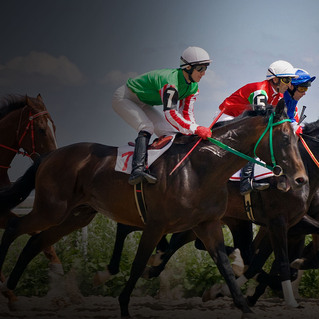 Down the Stretch
Get a preview of the day's best horse races and catch up on all the insiders' news about the Sport of Kings with Dave Johnson, Bill Finley, and Caton Bredar. Down The Stretch covers the world of thoroughbred racing and also features a weekly 30-minute segment devoted to harness racing. Send your thoughts to the guys at downthestretch@sirius-radio.com.
Preview the 147th running of the Preakness Stakes as host Patrick Meagher visits with insiders ahead of the second leg of the Triple Crown.
USFL
Professional spring football is back, hear exciting play-by-play from the USFL.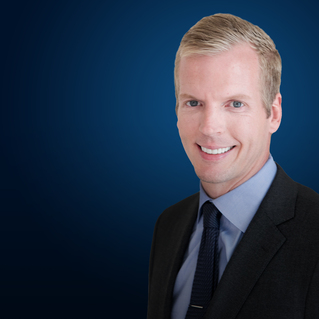 Chris Simms Unbuttoned
Chris Simms and his rotation of co-hosts take an unfiltered look at the NFL, featuring player access, unabashed opinion, X&O film breakdown, and stories from a life in and around football.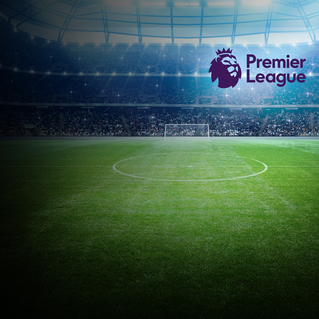 Premier League Live Match
Premier League Live Match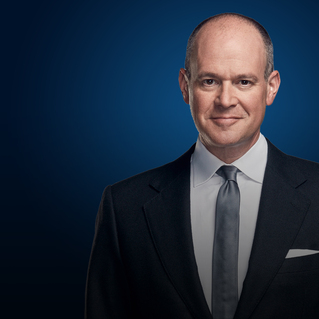 The Rich Eisen Show
The Rich Eisen Show mixes sports analysis with pop culture, humor and interviews. The show attracts the most recognizable names including Tom Brady, Matt Damon, Jodie Foster, Matthew McConaughey, Regina King, Aaron Rodgers and Morgan Freeman. The Emmy-nominated show originates out of Los Angeles, airing weekdays Noon-3pm ET/9am-Noon PT on SiriusXM and NBC Sports on Peacock TV. As Eisen said, "After all these years of seeing TV add ten pounds, I'm hoping phones and tablets will only add five."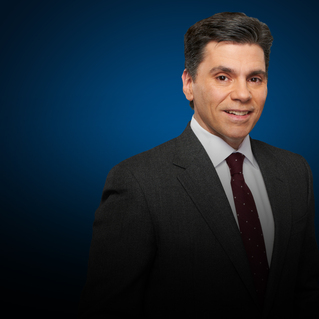 Pro Football Talk with Mike Florio
The innovative creator of ProFootballTalk.com is providing listeners and NFL fans all-encompassing coverage of the league with the most current news, analysis, and thought-provoking debates. Mike Florio is talking with the biggest NFL topics with the people who are most passionate about the game - front office executives, players, coaches and the journalists who cover the league.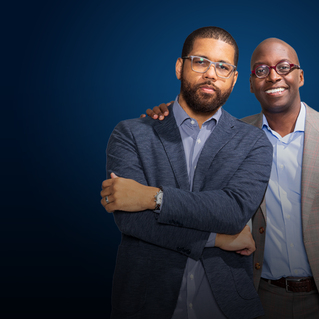 Brother From Another
Longtime friends and journalists Michael Holley and Michael Smith discuss the latest across sports, culture, entertainment, and politics.
NASCAR America MotorMouths
Hosted by NASCAR on NBC's Rutledge Wood (@rutledgewood) and Marty Snider (@HeyMartysnider), alongside auto racing icon Kyle Petty (@KylePetty), Motormouths features a light-hearted approach to the traditional show, and include regular opportunities for fans to call in to NASCAR America.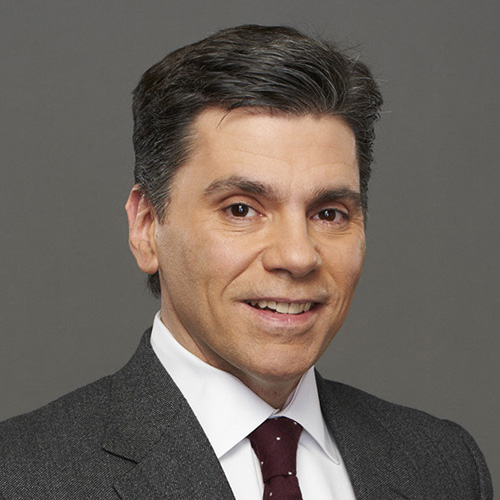 Mike Florio
Mike Florio is host of Pro Football Talk Live and PFT PM, as well as a contributor on Football Night in America and the creator of ProFootballTalk.com. Generally regarded as the best and most popular independent NFL news and information site, PFT consists of 30–50 daily "News and Rumors" blog items written largely by Florio about issues surrounding the NFL players, coaches, owners, and general managers. PFT's innovative coverage summarizes news from around the NFL but it is Florio's opinionated, provocative, and often humorous accounts drawn from a wide network of NFL sources that are the driving force of the blog's popularity. In 2012, he launched Pro Football Talk, a daily weekday television show featuring in-depth NFL insight from experts around the league.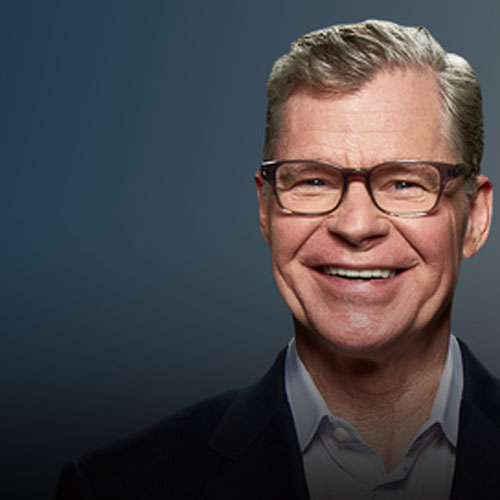 Dan Patrick
Host of The Dan Patrick Show, Dan Patrick is one of America's legendary sports journalists and a revered member of the national media industry. Patrick worked at ESPN for 18 years anchoring their flagship show SportsCenter prior to transitioning into his role as a nationally-syndicated sports radio host in 2007. Patrick has made cameo appearances in many movies and TV shows, thanks in large part to his longtime friendship with actor Adam Sandler. Patrick won the 2012 Marconi Award for Network/Syndicated Personality of the Year.
Rich Eisen
Rich Eisen is one of the most well-known names in sports broadcasting, and a four-time Sports Emmy nominee in the Outstanding Studio Host category. The Rich Eisen Show features his engaging blend of insightful sports analysis, breaking sports news, and an offbeat mix of humor and pop culture, as well as celebrity guests from the worlds of sports and entertainment. Eisen was NFL Network's first on-air talent when the network launched in November 2003, and the original host of NFL Total Access, which provides exclusive inside access to all 32 teams, including the latest news, information, and live reports coast-to-coast.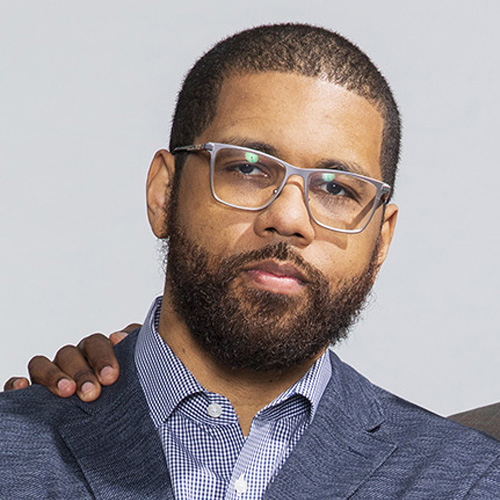 Michael Smith
Co-Host of Brother From Another, Michael Smith is one of the sports industry's most versatile, creative, and accomplished storytellers. During his 15 years at ESPN, Smith served in a variety of roles and worked across all of the network's platforms—including as a reporter, commentator, host, and anchor. Respected in locker rooms to owners' boxes and beyond, Smith has cultivated a long list of both sports and entertainment industry relationships throughout his stellar 20-year media career. Prior to joining ESPN, he was a reporter for the Boston Globe, serving as the paper's NFL and New England Patriots beat writer.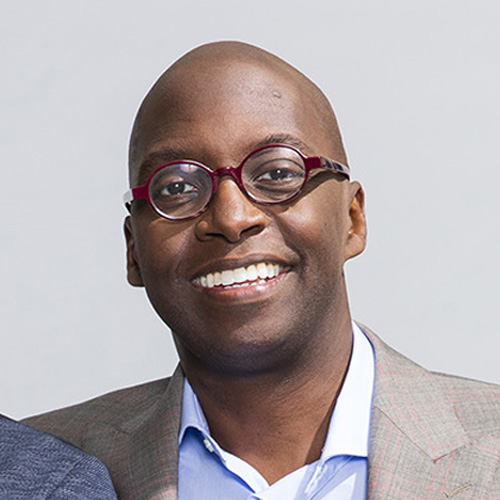 Michael Holley
Michael Holley is co-host of Brother From Another as well as host and columnist for NBC Sports Boston. Michael has written six New York Times bestselling books, hosted sports talk radio in Boston for nearly two decades, and spent another dozen years working for daily newspapers, including the Akron Beacon Journal, Boston Globe, and Chicago Tribune.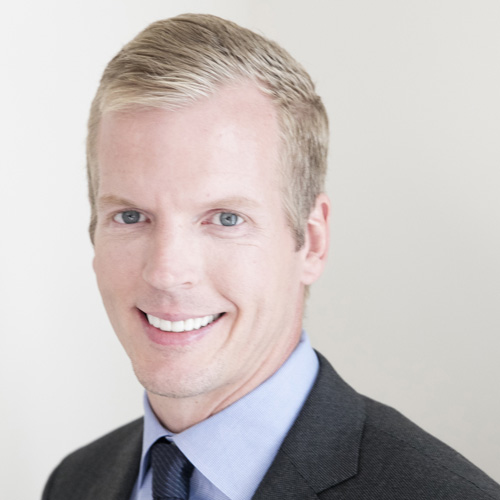 Chris Simms
Chris Simms is host of Chris Simms Unbuttoned and co-host of Pro Football Talk Live. Simms is a former NFL and college quarterback now working as a football analyst across numerous NBC Sports programs and platforms. Simms is an analyst for Football Night in America, the most-watched studio show in sports, and Notre Dame Football. Before joining NBC Sports in 2017, Simms served as a football analyst for FOX Sports and CBS Sports. He was also a co-host of Bleacher Report's digital program Simms & Lefkoe with Adam Lefkoe.
Rodney Harrison
Rodney Harrison is host of Safety Blitz. Harrison is a two-time Super Bowl champion and three-time All-Pro. He's been the in-studio analyst for NBC's Football Night In America since 2009, and contributes to numerous other football programs. In 1997, Harrison became the first player in NFL history to score touchdowns on a fumble return, interception return, and kickoff return in the same season.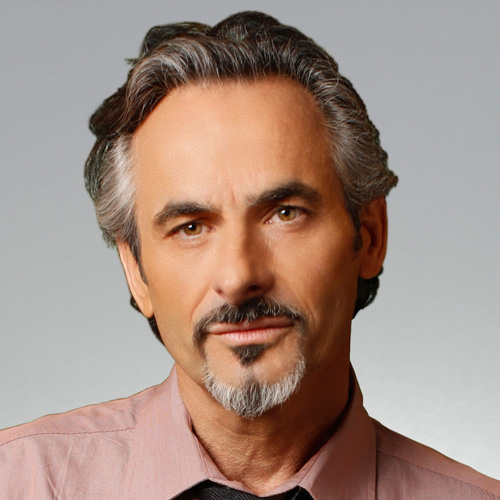 David Feherty
David Feherty is host of David Feherty Podcast. He's a former professional golfer, Emmy-nominated talk show host, and one of the most irrepressible personalities calling golf during the past two decades. In 2015, the New York Times best-selling author signed an extension of his award-winning Golf Channel series, joining NBC Sports Group and NBCUniversal exclusively. Feherty serves on NBC's PGA TOUR tournament production team as an on-course and tower analyst, a role he has held in the industry since retiring from professional golf in 1996.
We've got plans for every kind of listener
Exclusive channels, sports play-by-play, A-list hosts. The variety you want, where you choose to listen.