Transform your ride
The most extensive and personalized audio experience on the road

For You
Get personalized channel and show recommendations that get even smarter as you listen.

On Demand
Enjoy shows, channels, Pandora stations, podcasts, performances, and interviews on your own time, in your vehicle.

Live Sports
All NFL, NBA®, NHL®, college football and basketball games—in pregame, progress, or final states—are together, so you can get to all the action when you need it.

Personalized Pandora stations
Create your own ad-free music stations in your vehicle.

Genre Category Menus
Easily find channels and other related categories that fit your mood.
THE GREATEST VARIETY

What you love is on now
Enjoy even more of SiriusXM with the SiriusXM App
Stream your favorite channels at home or work, or anywhere you choose. Here are some links to get started.
Set up streaming credentials
Stream SiriusXM outside my vehicle
Set up my streaming devices
SiriusXM APP FEATURES AND BENEFITS

You're getting the very best of SiriusXM
Loving your trial subscription?
Get 3 more months free. Plus a $2 processing fee.
Subscribe online or call (855) 851-6152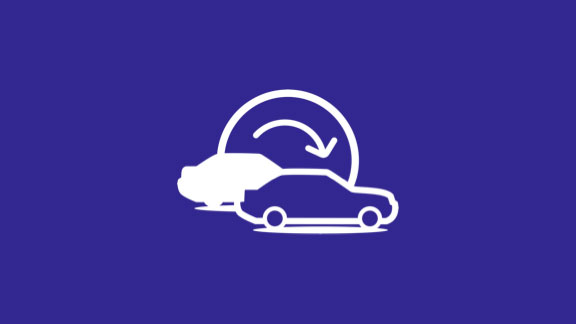 Already a paying subscriber?
You can update your account with your new vehicle's information, deactivate service (or transfer unused credits) on a previous vehicle, and see if any Family Discount rates apply. For help call (866) 635-2489.
Manage Your Account Online
Frequently Asked Questions
When does my trial subscription end?
Check the Welcome Kit we've sent for all the details you need. Or, log in to see what's included and when it ends. If you subscribe before your trial ends, you won't be charged for the plan you choose until your trial is over.
How much does it cost to subscribe?
You've got lots of options! View and compare our most popular plans and get pricing.
How do I start the trial subscription?
To start the 3-month trial subscription make sure your vehicle has the most recent Lucid software. Tap the "Settings" icon, then tap the "Install Now" button to get the latest software. Once completed, push the SiriusXM icon and accept the Terms and Conditions to begin the trial subscription.
Can I get a discount if I have more than one subscription?
If you have more than one SiriusXM subscription you may also be eligible for a Family Discount. Log into the SiriusXM Online Account Center to determine if you are eligible for a Family Discount or call 1-855-236-9236 to learn more.
Can I listen to SiriusXM outside my car?
Yes. With a Platinum Plan trial or eligible paid subscription, you can enjoy SiriusXM on your phone, online, or at home on connected devices with Amazon Alexa, Google Nest, Apple TV, smart TVs, Sonos wireless speaker system, Sony PlayStation, and Roku among others.
Is my vehicle equipped with SiriusXM?
Beginning with model year '24, all Lucid vehicles are installed with SiriusXM. The SiriusXM service utilizes the cellular/wi-fi connectivity in the Lucid vehicle, please ensure that good cellular/wi-fi signal is available. You do not need to separately purchase an in-vehicle data plan to use SiriusXM.