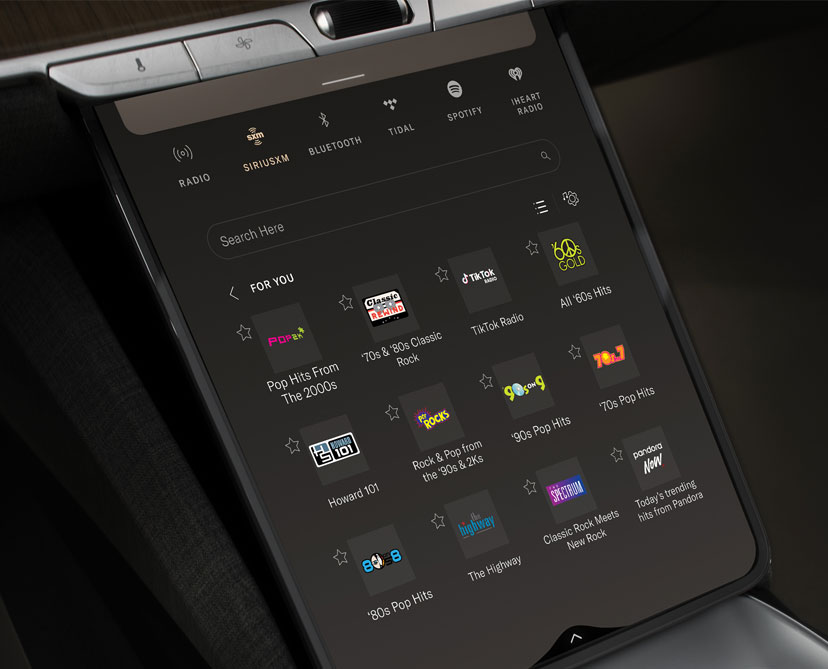 Just turn on your radio
Your favorite sounds are only a tap away. Lucid Air owners now have free access to hundreds of SiriusXM channels, featuring ad-free music, plus talk entertainment and sports. You also get:
Original, expertly curated, live, and exclusive

Ad-free music from every genre and decade
Hits and live performances by legendary and hot new voices. Songs you grew up with from every decade. Channels dedicated to artists in a variety of genres, including Elvis, The Beatles, Kenny Chesney, Eminem, and more.

Kelsea Ballerini on SiriusXM's The Highway, CH 56

The biggest names in talk & entertainment
Any and everything there is to talk about, from daily life to the latest craze. Unscripted conversations, candid advice, programming devoted to lifestyle and faith.

Andy Cohen on Radio Andy, CH 102

Dedicated comedy channels, stand up specials, and more
It's all a laughing matter with round-the-clock stand-up in every style and taste from satire to observational and cringe to squeaky clean. Plus interviews, specials, documentaries, and side-splitting roasts from comedy's funniest men and women.

Kevin Hart on Laugh Out Loud Radio, CH 96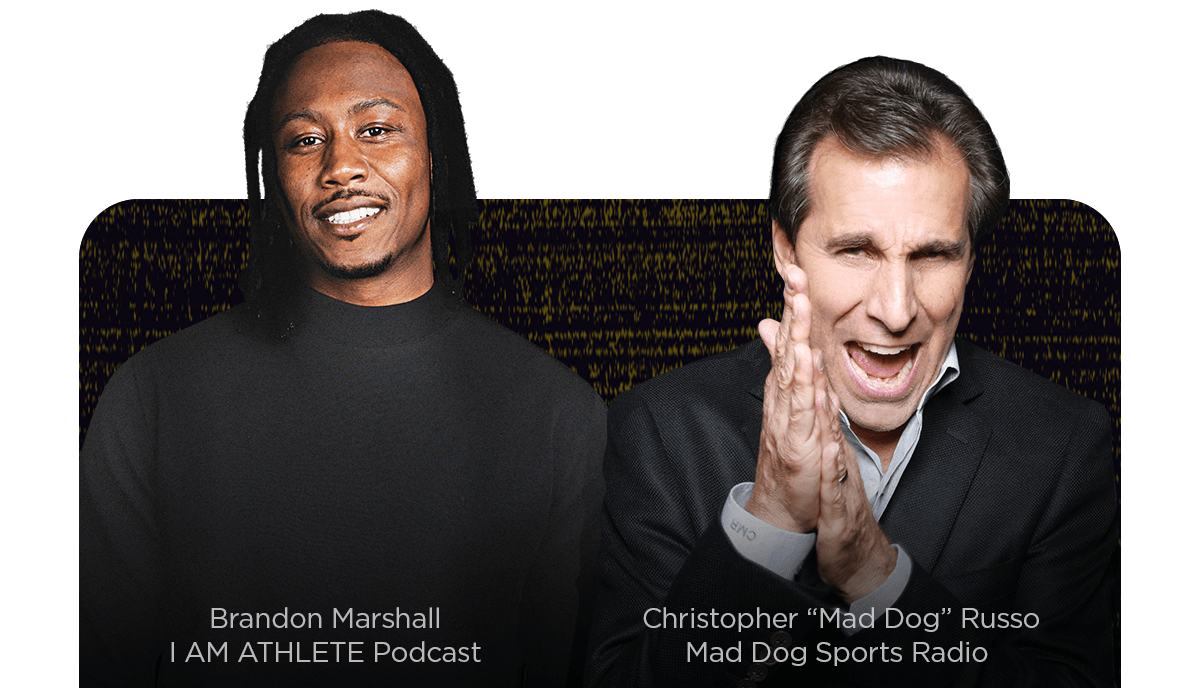 Premium sports coverage
Listen like you're there. Live home and away games, including NFL, MLB®, NBA, NHL®, and NCAA®, plus the best sports talk in all forums from the field to the track.
Frequently Asked Questions