3 easy steps
to get started...
SiriusXM vs. ADS‑B
Choose satellite weather for exclusive features not found on the ground-based ADS-B system. The 2020 Mandate doesn't require that you use ADS-B weather. Choose SiriusXM, ADS-B, or both!
| Superior Features | SiriusXM Weather | ADS-B |
| --- | --- | --- |
| No Altitude Limitation or Line-Of-Sight Restrictions | | |
| Coast-To-Coast Coverage From Taxi To Landing | | |
| High-Res Composite & Base Reflectivity Radar | | |
| NEXRAD Storm Cell Attributes | | |
| Lightning – cloud to cloud & cloud to ground | | |
| Cloud Tops & Echo Tops | | |
| High-Res Surface Winds | | |
| Surface Visibility | | |
Features, Packages, and Pricing
Compare SiriusXM Aviation Package Features
Subscription Packages & Features2
See OFFER DETAILS below 1
Pilot Express
$2999/Mo
Pilot for ForeFlight
$3999/Mo
Pilot Preferred
$5999/Mo
Pilot Pro
$9999/Mo
High-Resolution Composite (NEXRAD) Radar
High-Resolution Base Reflectivity Radar
NEXRAD Storm Cell Attributes
Lightning: Cloud-to-Cloud & Cloud-to-Ground
Temporary Flight Restrictions
Winds Aloft - Graphical
Temps Aloft
AIRMETs/SIGMETs- Graphical
PIREPS
High-Resolution Surface Winds Forecast
Weather Map w/Surface Features & Isobars
0-24 Hr
0-48 Hr
Radar Coverage/Site Status
Icing NOWcast
METARs/ TAFs — CONUS
METARs/TAFs — Non-CONUS
-
Cloud Top Image
-
Echo Top Raster
-
Graphical Turbulence Guidance
-
Freezing Level
Tropical Storm Tracks with Windfields
-
Surface Visibility Forecast
-
-
150+ Channels of SiriusXM Satellite Radio
Optional
Optional
Optional
Optional
Superior Weather on ForeFlight
With the SiriusXM SXAR1 Aviation receiver, pilots using an iPad or iPhone
with the ForeFlight Mobile app v.9.5 can view SiriusXM Aviation in-flight weather
and data delivered via satellite to monitor storm fronts, track lightning strikes,
TAFs, METARs, winds and more. SiriusXM Radio can also be added at a discount.
It's Easy to Add SiriusXM Aviation Weather to ForeFlight.
1. Purchase an SXAR1 Aviation Receiver.
2. Download the latest version of the ForeFlight Mobile app.
3. Choose the Pilot for ForeFlight Subscription Package.
4. Activate Service Online or call 1-855-838-8563.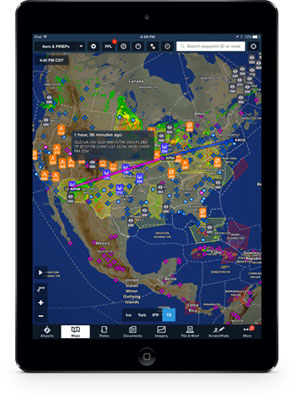 Purchase any new eligible aviation satellite weather receiver from 1/1/18-12/31/2018, activate it with any SiriusXM Aviation weather subscription package, maintain 60 days of continuous paid service and receive a $200 SiriusXM Rewards Visa® Prepaid Card.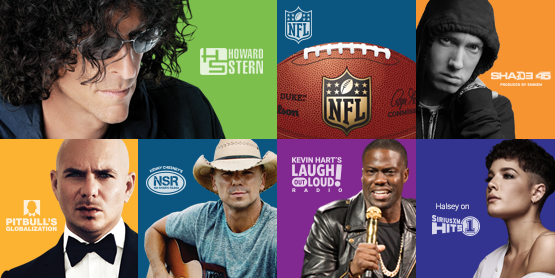 Have an Awesome Flight
Add SiriusXM satellite radio to your Aviation service plan at a discounted rate and enjoy over 150 channels of commercial-free music, plus live sports play-by-play and expert talk, exclusive entertainment and talk, world class news and more.
Programming Schedule