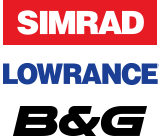 WM-3 Weather Receiver for B&G, Lowrance & Simrad
Bring the power of an entire weather bureau to your B&G Zeus, Zeus Touch Displays, Lowrance HDS® or Simrad NS Series chart screen, including weather radar, current and forecasted marine zones and surface buoys, plus over 150 audio channels all controlled directly from your Multifunction Displays. WM-3 operates with the new SiriusXM North America satellite system, and is plug-and-play compatible with B&G Zeus, Zeus Touch Displays, Lowrance HDS® or Simrad NS Series Multifunction Displays. SiriusXM audio packages can be added to any Marine Inland, Marine Coastal, or Marine Offshore weather subscriptions at a discount.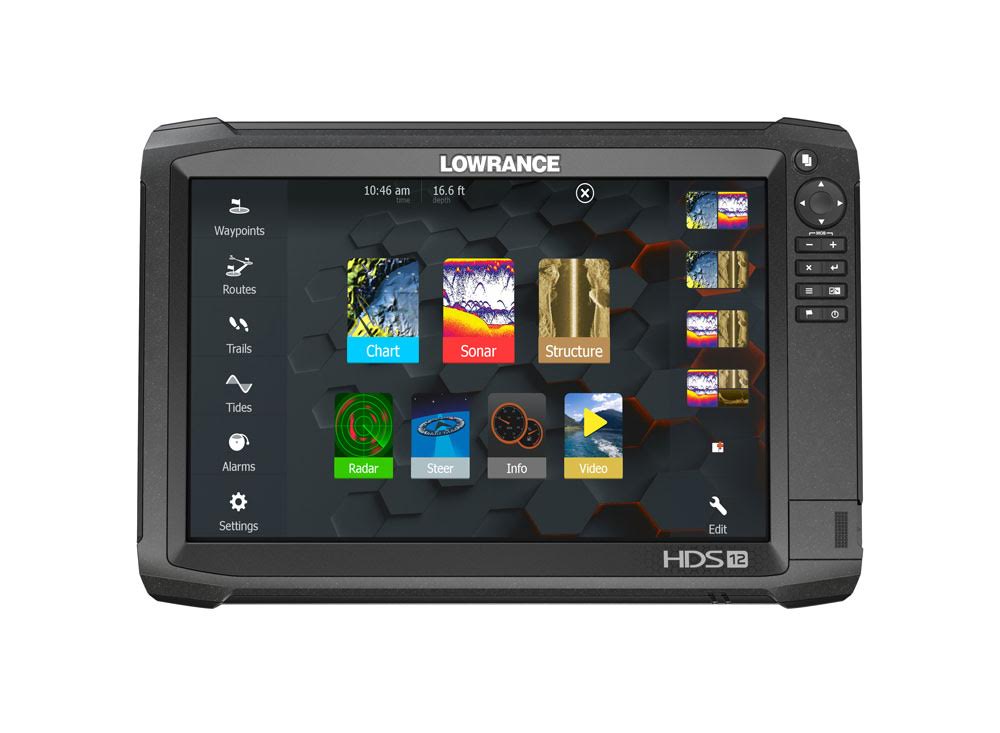 WM-3 Features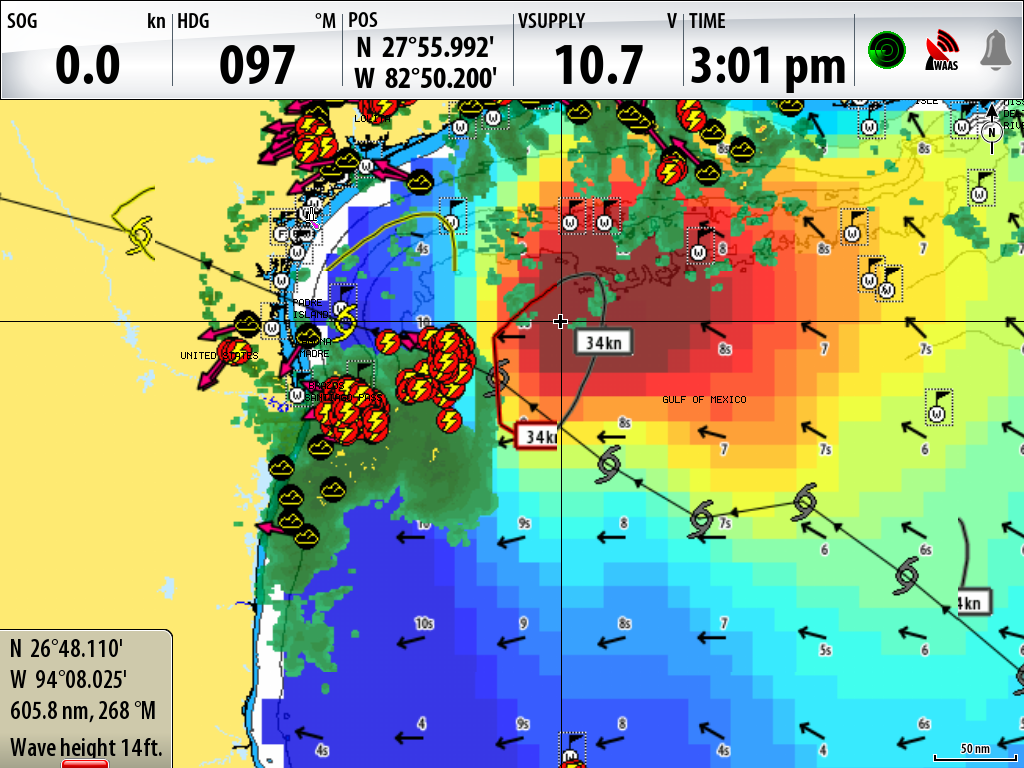 Radar, Lightning &
Tropical Storm Track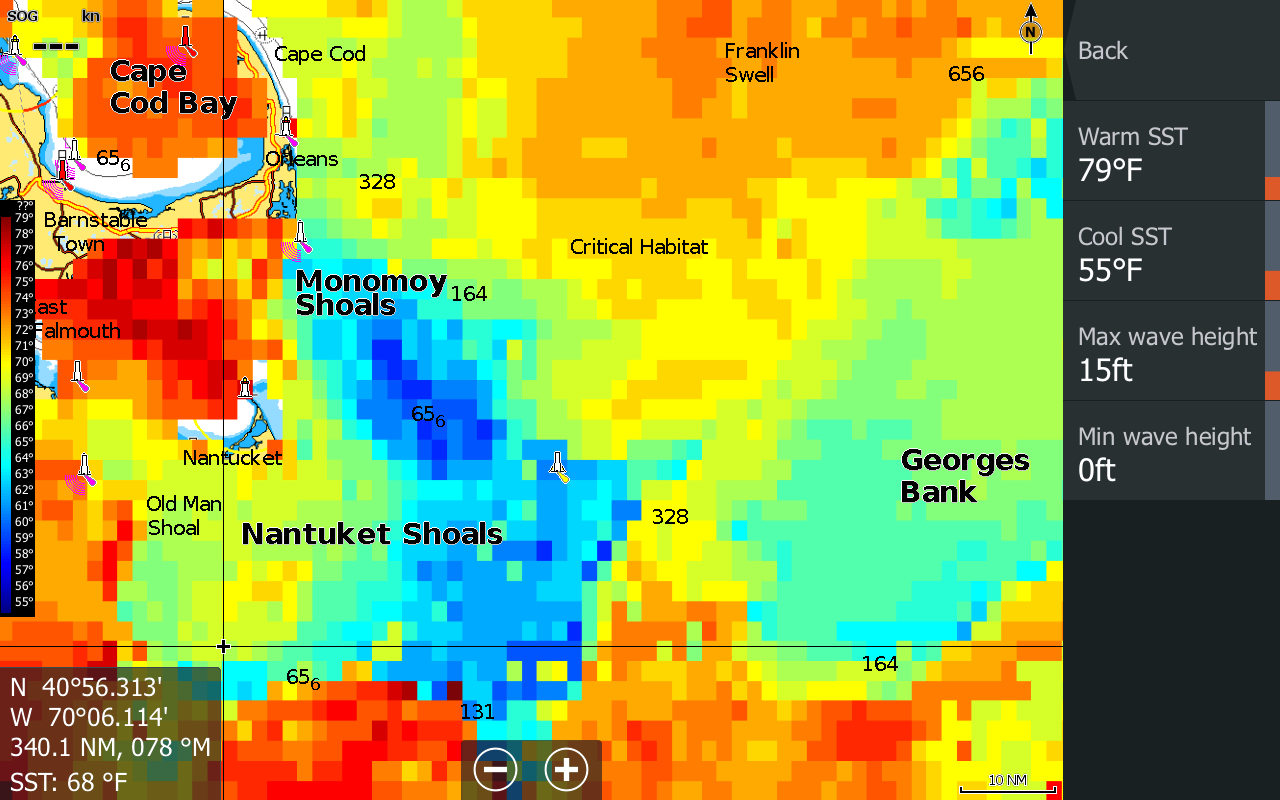 Sea Surface Temperatures
Storm Cells &
Waves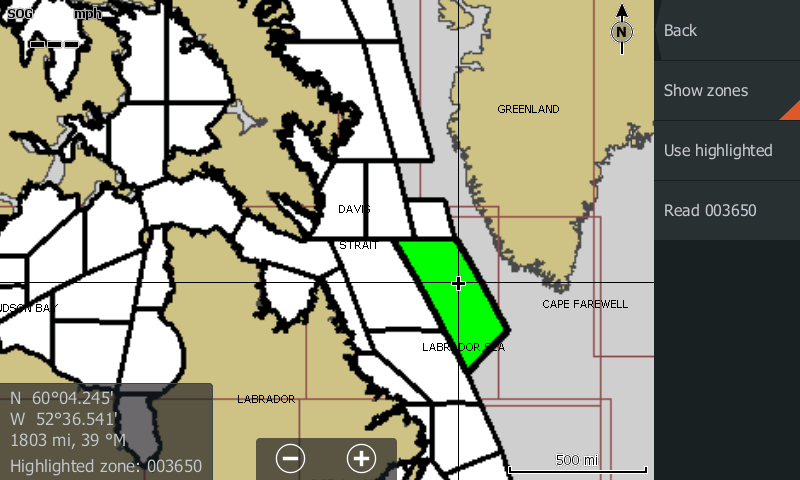 Marine Zones
You have the ability to receive high-quality and comprehensive weather information and forecasting that you can overlay onto your raster and vector charts. You will be provided with premium weather content, such as current weather reports, NOWRad® nationwide high resolution weather radar imagery and high-resolution Sea Surface Temperature images that can help fishermen locate hot spots. Hardware and the SiriusXM weather service subscription are sold separately.
Works with B&G, Lowrance and Simrad chartplotters/MFDs
Compatible with SiriusXM Marine Weather Marine Offshore, Coastal and Inland Packages
Up-to- date weather forecasting based on your location while at sea
High resolution surface temperatures, coastal and Great Lakes waves, and wind speed and direction available depending on Sirius subscription.
Animated NOWRad® weather radar including lightning, storm cells and Canadian weather radar information delivered as an overlay right to on chartplotter display
Detailed NOAA Marine Zone Forecasts and surface buoy reports let you know the conditions offshore before you leave the dock
Pressure isobars and frontal boundaries
Squall lines and surface pressure
Wind forecasts using wind barbs or arrows
Marine text forecasts and alerts
Buoy data reports
Wave height forecasts
SiriusXM Satellite Radio controls on screen
Compact tri-cable splitter for installation flexibility. The innovative splitter has four high-bright LEDs that show power, network activity, antenna faults and audio sequences for failure indications.
Optional 33-foot extension cable – As many as two optional 10m extension cables can be added to the WM- 3's existing 33-foot cable length for a total length of 30m (99 ft.) to meet various installation needs