SiriusXM To Go
Want to listen outside your car? Expand the Free Listening experience with a FREE Internet Radio Trial.
These special offers are available only on currently inactive radios

Free Listening Channels Subject to Change
Pro golf tips to quickly get your game on track.
Who better to help you break 80 (or 100) than SiriusXM PGA TOUR Radio hosts Nick Faldo, John Daly, David Leadbetter and Hank Haney?
Hear from them every day on SiriusXM, and visit the SiriusXM Blog for a six-pack of pro tips.
Live PGA TOUR®
Coverage & Golf Talk
Sirius Ch. 208
XM Ch. 98
All of these channels are included in this Free Listening Event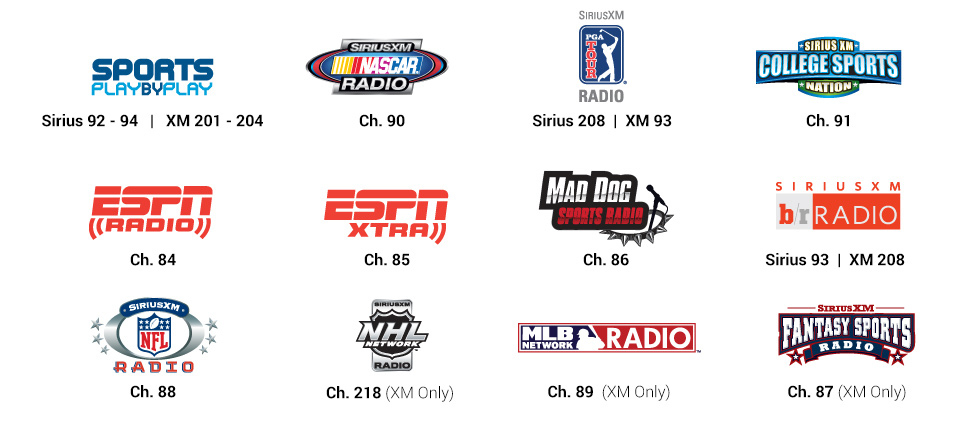 2015 NCAA® Division I Men's Basketball Championship
Sirius Chs. 92, 93, 157
XM Chs. 201-204
Hear every minute of every game, plus analysis and interviews brought to you by Westwood One.
NASCAR Races
including CampingWorld.com 500
Ch. 90
Your radio home for 24/7/365, unprecedented inside access to everything NASCAR.
Live PGA TOUR®
Coverage & Golf Talk
Sirius Ch. 208
XM Ch. 93
Don't miss the Valspar Championship and The Arnold Palmer Invitational presented by MasterCard.
All of these channels are included in this Free Listening Event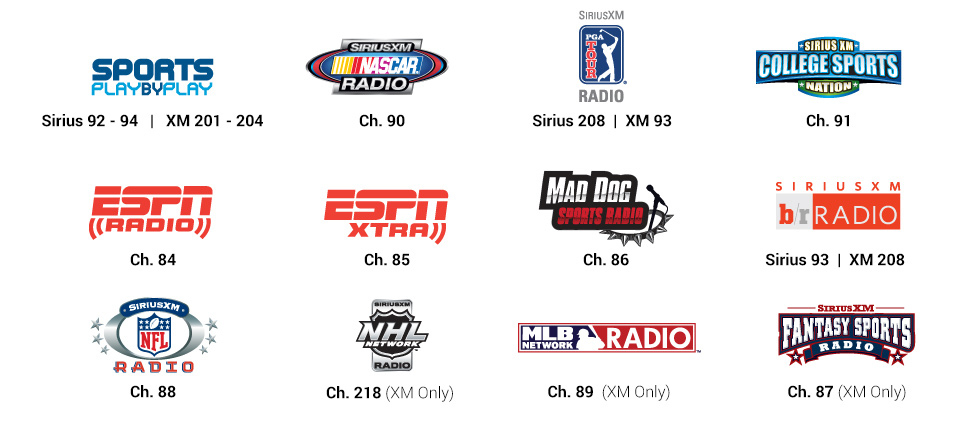 These special offers are available only on currently inactive radios