The Genius of Miles Davis
SiriusXM Sweepstakes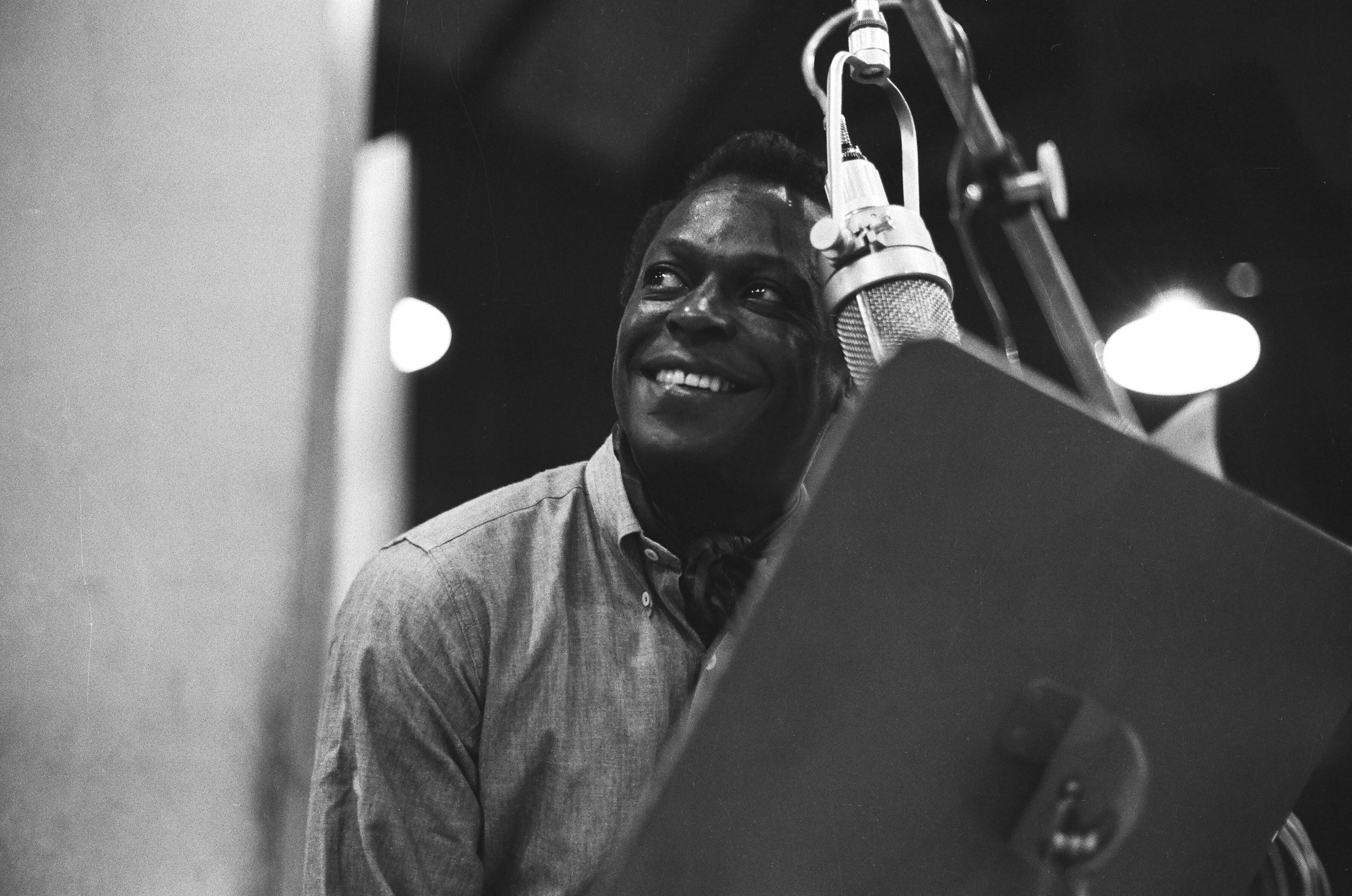 CELEBRATE THE GENIUS OF MILES DAVIS WITH THE ULTIMATE COLLECTION OF HIS MUSIC
SiriusXM has launched Miles Davis Radio for a limited time, to honor 'The Man with the Horn' during Black History Month. To celebrate, we're giving you a rare opportunity to win the ultimate, and highly collectible, collection of his music – a must for Miles Davis aficionados.

One Grand Prize Winner will receive THE GENIUS OF MILES DAVIS. This 43-CD collection assembles all 8 multi-CD box sets released by Columbia/Legacy between 1996 and 2007, which won a total of 8 GRAMMY Awards. This one-of-a-kind package, originally limited to 2,000 copies, has been out of print for years and is highly sought after by collectors. Presented in a replica of Miles' own trumpet case, a collectible objet d'art in and of itself, the set includes a number of extras: an exact replica of Miles' custom-made 'Gustat' Heim model 2 trumpet mouthpiece, a previously unseen and unavailable fine art lithograph by Miles, and a boutique quality t-shirt designed and manufactured exclusively by Trunk Ltd. for this package. Weighing in at 21 pounds and individually numbered, THE GENIUS OF MILES DAVIS is a treasure in the hands of true Miles Davis aficionados.

In addition, the winner will also receive a Miles Davis Boxing Robe plus 13 classic Miles Davis albums on vinyl:
Birth of the Cool
Steamin'
Workin'
Relaxin'
Cookin'
Kind of Blue
Porgy and Bess
Milestones
Miles Smiles
Sketches of Spain
In A Silent Way
Bitches Brew
Tutu
For more information on Miles Davis, click here.
Exclusive Miles Davis Robe and more at the Miles Davis Store.

TELL US WHAT YOU LIKE AND GET MORE OF WHAT YOU WANT! After you enter, tell us your favorite SiriusXM shows and channels so we can tell you about more exclusive subscriber opportunities including invitations to private SiriusXM events, free tickets to concerts, movie screenings and sporting events, and much more!
The following information will be subject to the SiriusXM Privacy Policy and the Privacy Policy of any additional party you check off below. See Official Rules for details and eligibility requirements.
NO ADDITIONAL PURCHASE NECESSARY TO ENTER OR WIN. A purchase will not increase your chances of winning. Void where prohibited. U.S. Law Governs.
OPEN ONLY to active SiriusXM subscribers (self-paid or an introductory trial) continuously February 1, 2021 while meeting other geographical Conditions of Entry as provided in the
Official Rules
. By submitting your Entry you agree that you have read and have abide by the
Official Rules
of this promotion and are at least 18 years of age at time of entry.