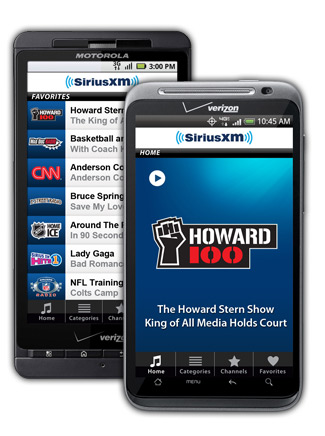 For Questions Regarding Our Latest App Update Click Here
SiriusXM on Your
Android
™

Device
Over 130 channels of the SiriusXM programming you love.
Listen on your Android Smartphone & computer
Now available direct from the Android Market
You'll need a SiriusXM Internet Radio username and password.
Already have SiriusXM?
Subscribe to SiriusXM Internet Radio now.
New to SiriusXM?
Once you have a username and password, download the free app, sign in and start listening on your Android Smartphone and computer to enjoy the SiriusXM programming you love.