SiriusXM is the future of radio and the employees at SiriusXM are its pioneers. We are changing the way the world listens to music, talk and sports radio. SiriusXM welcomes you to submit your resume for general consideration by clicking on the link below.
BENEFITS FOR EMPLOYEES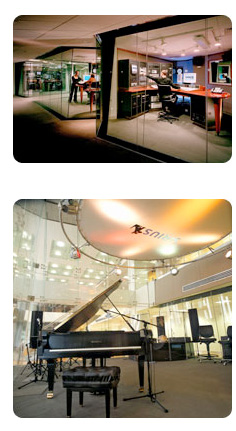 We provide our salaried, full-time workers a comprehensive benefits package, designed to help employees meet the needs of themselves and their family. Here's the best part: most benefits start on the first day of employment.
Health and Wellness
Medical
Dental
Vision
Domestic Partner Benefits
Employee Assistance Program
Life and Disability Insurance
Life and AD and D Insurance
Long-Term Disability Insurance
Short-Term Disability Insurance
Retirement and Income Protection
Matching 401(k) Program
Healthcare Spending Accounts
Dependent Care Spending Accounts
Transportation Reimbursement Program
Parking Reimbursement Program
Our goal at SiriusXM is to provide and maintain a work environment that fosters mutual respect, professionalism and cooperation. In support of this goal, SiriusXM is an equal opportunity employer that does not discriminate on the basis of actual or perceived race, creed, color, religion, national origin, ancestry, alienage or citizenship status, age, disability or handicap, sex, gender identity, marital status, familial status, veteran status, sexual orientation or any other characteristic protected by applicable federal, state or local laws.
INTERNSHIP PROGRAM
Our internship program will provide you with an opportunity to combine your hard earned book learning with some necessary real world experience. SiriusXM offers one of the most hands-on programs specifically designed to make use of the talent and motivation in every intern. We offer a multitude of exciting opportunities for our interns, from the broadcast booth to behind-the-scenes and everything in between.
Our internships are unpaid and for credit only. You will be asked to provide proof of enrollment at an accredited college or university and documentation that you will receive credit for the internship. Positions generally require 20-40 hours/week.
Timeline
Our Summer program runs 12 weeks, and the Fall and Spring programs are 15 weeks long. Resumes will be accepted and interviewing will begin 2-3 months prior to the start of the program.
Summer Program: June – August (recruiting begins in March)
Fall Program: September – December (recruiting begins in June)
Spring Program: January – May (recruiting begins in October)
Required Skills
Each position has different requirements, so please review the job descriptions carefully and apply to the position(s) that you would like to be considered for. Basic computer skills, professionalism, a passion for learning and a positive attitude are a must for anyone being considered.
Now Recruiting for Spring!