Stay connected — especially offshore
SiriusXM Marine provides graphical weather and fishing info for boaters, allowing you to know the conditions ahead1. Plus, you may be eligible to add SiriusXM entertainment at a discount to enjoy your time on the water.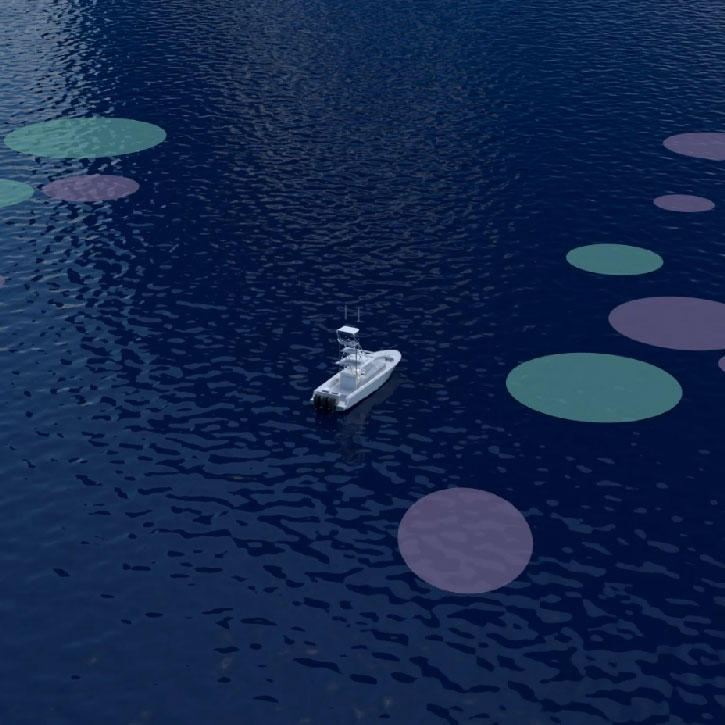 Find the Edge with Fish Mapping
Watch how Fish Mapping's 8 dedicated fishing features help offshore anglers find fish faster. Plus, learn more about the Fish Mapping App, an offshore tool to help plan where to fish before heading to the dock.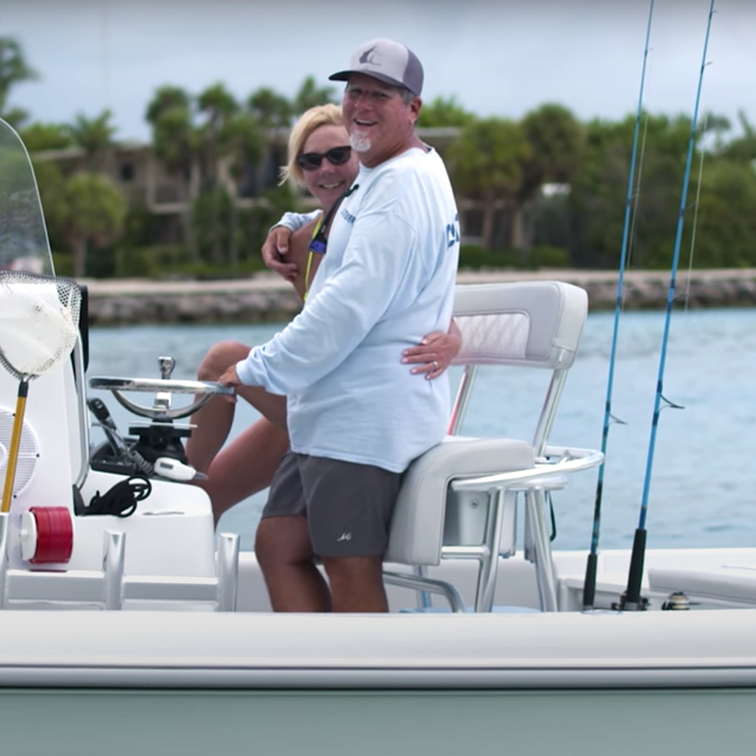 How Angler Greg Poland Uses SiriusXM Marine Weather
Greg, a fishing guide out of Islamorada, FL, talks about how he uses SiriusXM Marine weather to get the most bang for his buck.
Angler receives complimentary subscription.
Check out our YouTube channel for more about SiriusXM Marine
Watch webinars, how-to videos, interviews, and more.
See All Marine Videos
Why I Don't Leave the Dock without SiriusXM Marine
Here's what current subscribers say about SiriusXM Marine.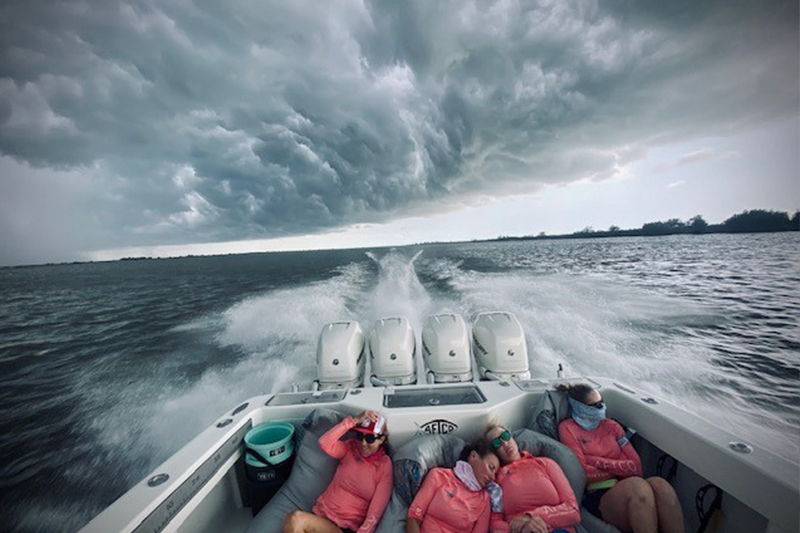 "Whether I'm near the dock or 60 miles offshore, with SiriusXM Marine I'm able to see up-to-date data on the storms building, allowing me to maximize fishing time and beat the bad weather in just the nick of time."
Capt. Moe | Venice, LA
Boater receives complimentary subscription.
---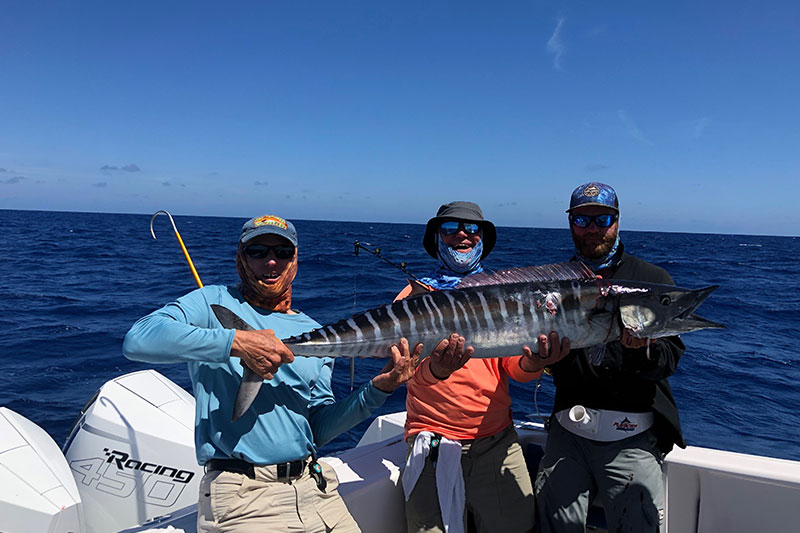 "After looking at SiriusXM's Fish Mapping Fishing Recommendations, we aimed for one of the overlapping "fish bubble" areas about 80 miles offshore. We trolled at 8.5 knots and had our first wahoo on in minutes!"
Capt. Tom Robinson | 40' Intrepid, Naples, FL
---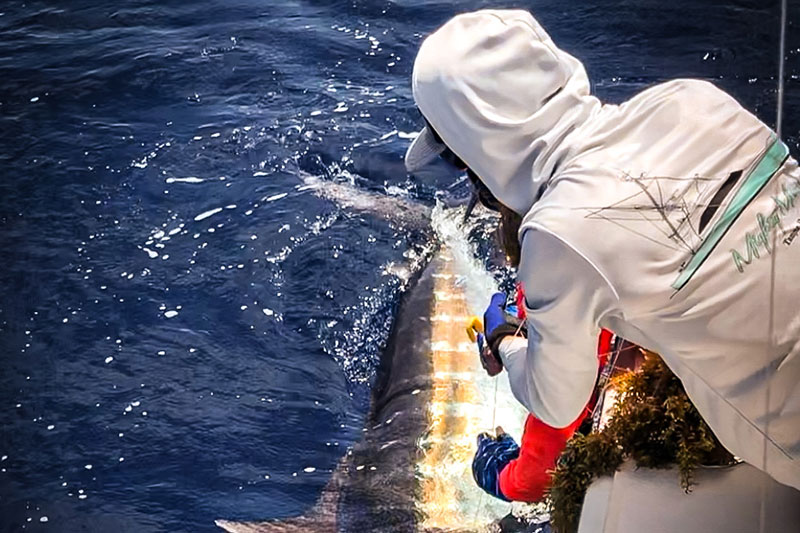 "Absolutely love the new Fish Mapping service from SiriusXM Marine and Garmin. Recent catches down in Key West prove that if you're in the zone you're catching fish!"
Capt. Ryan Farner | 44' Contender, Tampa Bay, FL
Boater receives complimentary subscription.
---
It's Easy to get SiriusXM Marine
Purchase and install compatible hardware
Choose your subscription plan
Activate online or call 1-855-796-9847
Get a $100 Rebate
With the purchase and activation of an eligible marine weather receiver from 12/1/2022 to 12/31/2023.
What's New at SiriusXM Marine
See the latest that SiriusXM Marine has to offer.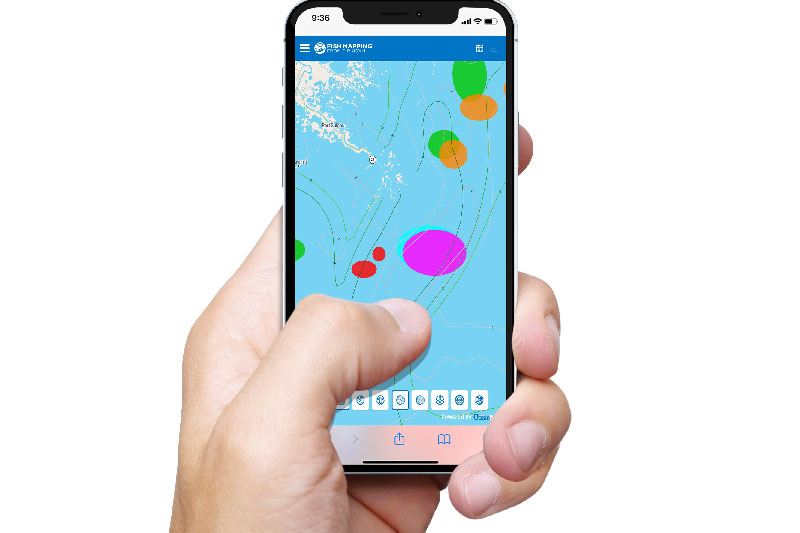 Fish Mapping App
Fish Mapping subscribers can view their favorite fishing features, plus ocean currents and historical data, using our new app. Available via phone and tablet while on shore to help plan trips in advance.
Learn More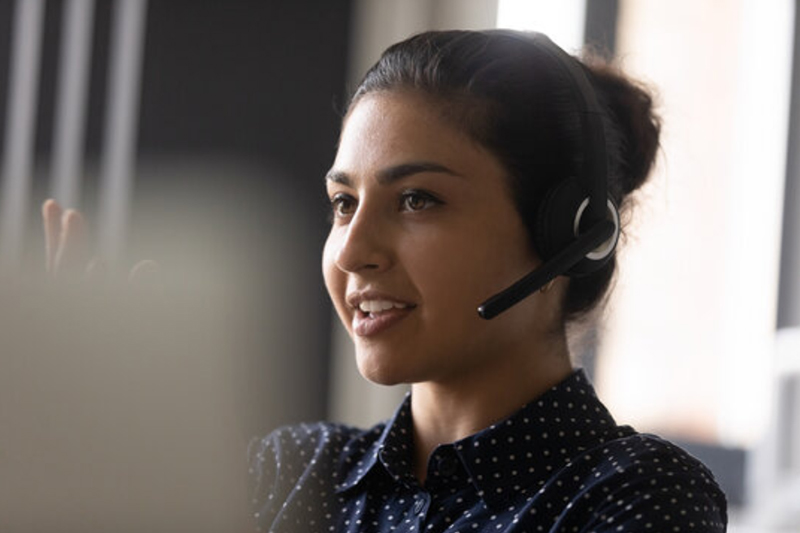 If you need to reach us, you have several options:
1) Call us at 1-855-796-9847 Monday through Friday between 8am – 8pm ET

2) Visit the Online Account Center (click below)

3) Email us at Marine.Support@siriusxm.com
Log In To Your Account
LEARN MORE ABOUT SIRIUSXM MARINE

Help and Support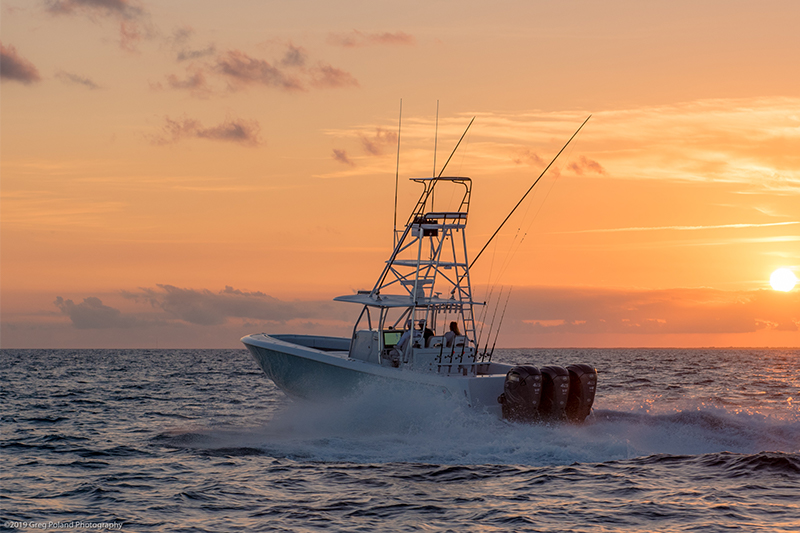 Haven't taken the boat out in a while? We can send a "wake up" signal to your hardware.


Refresh Your Hardware
---

SiriusXM Marine service is available in the continental United States, southern Canada and coastal regions, up to 150 nautical miles offshore.


Explore the Coverage Map
---
Can I suspend my service when my boat is out of the water or not in use for a period of time?
You can suspend your SiriusXM Marine Weather service at no cost for up to 6 months when you are not using it by calling 1-800-985-9200 and asking to suspend.
Where does SiriusXM Marine Weather come from?
The Weather Company (formerly WSI), the industry-leading weather information supplier, is the source for SiriusXM Marine Weather. TWC combines NOAA data with information from other government, research, commercial and proprietary sources, and creates timely, accurate weather information using the most reliable, sophisticated analysis methods and processes in practice today.
I live/boat in Canada - where can I purchase SiriusXM Marine weather service?
SiriusXM Marine coverage area includes southern Canada. Canadian residents can subscribe to SiriusXM Marine.
Are there any long-term subscription requirements for SiriusXM Marine Weather?
No. You can subscribe on a month-to-month basis. SiriusXM will bill your credit card monthly in advance, and you may cancel your subscription at any time. There will be a $25 activation fee when you reactivate your service. We also allow customers to "seasonally suspend" service at no charge for up to 6 months when their boat is not in use.
offer details: The SiriusXM Marine subscription plan you choose will automatically renew thereafter and you will be charged according to your chosen payment method at then-current rates. Fees and taxes apply. Please see our Customer Agreement for complete terms and how to cancel, which includes calling us at 1-800-985-9200. All fees, content, and programming are subject to change.

IMPORTANT INFORMATION: 1The SiriusXM Service may include traffic, weather and other content and emergency alert information and data. Such information and data is not for "safety for life," but is merely supplemental and advisory in nature, and therefore cannot be relied upon as safety critical in connection with any aircraft, sea craft, automobile, or any other usage. Service not available in AK or HI.

Fish Mapping App: The Fish Mapping App is only available with your Fish Mapping subscription and subscriptions require a compatible satellite-enabled device. The Fish Mapping App is not sold separately. Access to the app may take up to 24 hours from subscription activation to process and access is limited to 2 devices. Internet access is required for the Fish Mapping App. Data rates may apply. Subscription and service fees, content, and features are subject to change.