Welcome to the World of
SiriusXM Infotainment
The information you need in your vehicle at your fingertips.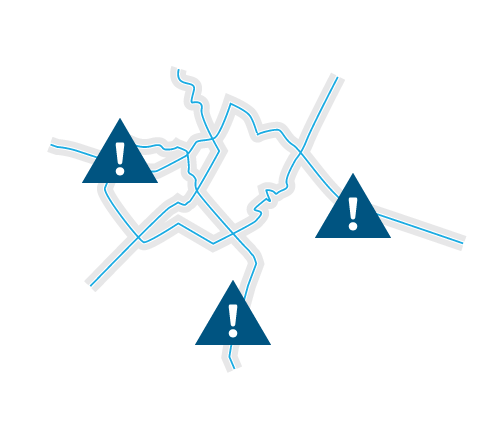 Don't drive through traffic, drive around it.
Avoid congestion before you reach it with detailed information on traffic speed, accidents, construction, road closures, and more.
Continuously updated incident coverage of most major roadways nationwide
Alerts on major accidents, construction, and road closings
Color-coded roads on your navigation screen show traffic speed flow in major metro areas
Next generation of traffic services with more detailed highway and city coverage (Traffic Plus only)
View SiriusXM Traffic Market Coverage
View SiriusXM Traffic Plus Market Coverage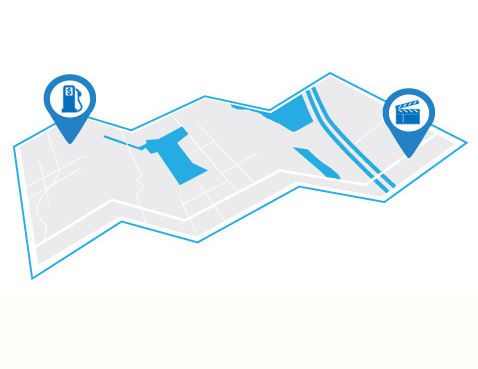 Make your drive smarter.
With SiriusXM Travel Link, you get detailed information seamlessly integrated into your vehicle's navigation system so you can stay in the know, while you're on the road.
Receive one or more of the following when you subscribe:
Weather
Severe weather alerts, 5-day forecast, and detailed weather maps.
Fuel Prices
Detailed information on fuel prices in your area. See fuel type, lowest price, distance, and brand name. Then, get directions to the station of your choice.
Movie Listings
Detailed local movie theater listings including start times, movie synopsis, and ratings.
Sports Scores
In-game and final scores, plus weekly schedules for your favorite pro and college sports—baseball, basketball, football, motorsports, and more.
Stocks
Watch your personal portfolio of securities as they move throughout the day.
Electric Vehicle Charging
See electric vehicle charging station location and plug availability.
Parking
Find parking locations, pricing, hours of operation and amenities information.
Parking Information provided from multiple sources including BestParking—powered by ParkWhiz.
Not all vehicles or devices are capable of receiving all services offered by SiriusXM. Data displays and individual product and feature availability vary by vehicle hardware. Current information and features may not be available in all locations, or on all receivers.
Travel Link Stocks displays current price and daily delta of actively reported securities traded on the NYSE®, NASDAQ®, and AMEX®. The service is delayed approximately 20 minutes.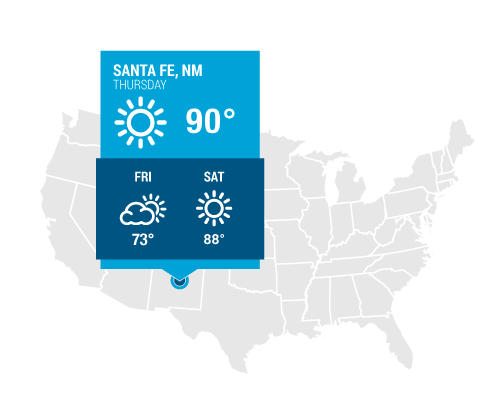 Never let the weather catch you by surprise.
With NavWeather, your vehicle's navigation system will display detailed weather information* including forecasts, weather maps, National Weather Service warnings and more.
Bold and simple graphics, plus visual weather overlays on your navigation screen
On-screen severe weather alerts
Current and 3-day forecasts for major cities
Backseat TV
Let your littlest passengers laugh along.
Get live TV to the video screens in select vehicles equipped with a SiriusXM Backseat TV receiver. For added flexibility, rear-seat passengers can enjoy SiriusXM Backseat TV while front-seat occupants listen to SiriusXM Satellite Radio.
As of 12/31/15, SiriusXM Backseat TV will cease broadcasting.
Please call 1-877-905-7536.
Infotainment Service Pricing
See OFFER DETAILS below
Infotainment Service
Monthly Price
Individual Service
Travel Link
$1.99
Traffic
$3.99
Combo Service
Traffic Plus + Travel Link
$5.98
NavTraffic + NavWeather
$7.00
NavTraffic + NavWeather + Travel Link
$8.99
Additional discounts may be available for longer term plans or customers with multiple subscriptions.
Call 1-866-528-7474
or
Subscribe Online
Still have questions? Read the FAQs
OFFER DETAILS: The subscription plan you choose will automatically renew and you will be charged according to your chosen payment at then-current rates. Fees and taxes apply. To cancel you must call us at 1-866-635-2349. See our Customer Agreement for complete terms. All fees and programming subject to change.
Buy and activate a long plan and get the value of from 1-3 months free. Monthly pricing is based on combining with an active SiriusXM satellite audio subscription. When subscribing to these Infotainment services without an active SiriusXM satellite audio subscription, a minimum Annual subscription plan is required. When ordering an Annual or multi-year Infotainment service package in combination with a satellite audio subscription, the subscription renewal dates must be the same.
Licensed materials from TomTom including its maps and/or TMC codes and tables are used in production, testing and/or delivery of SiriusXM Traffic products. The following copyright notices apply to such materials:
© 2006-2016 TomTom. All rights reserved. This material is proprietary and the subject of copyright protection, database right protection and other intellectual property rights owned or licensed to TomTom. The product includes information copied with permission from Canadian authorities, including © Canada Post Corporation and Department of Natural Resources Canada, All rights reserved. The use of this material is subject to the terms of a License Agreement. You will be held liable for any unauthorized copying or disclosure of this material. Adapted from Statistics Canada: Boundary Files, 2011 Census; Road Network File, 2014; and Census Population and Dwelling Count Highlight Tables, 2011 Census. This does not constitute an endorsement by Statistics Canada of this product.
© United States Postal Service 2016.