Let's Get After It with Chris Cuomo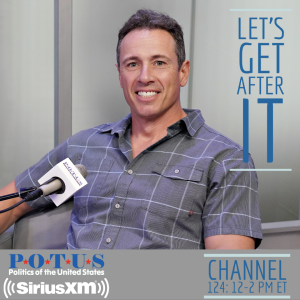 Chris Cuomo responds to media reports on SXM's 'Let's Get After It'
About This Clip
CNN's Chris Cuomo responds to recent media reports on his SiriusXM show "Lets Get After It" on POTUS channel 124. Airs 12-2 pm ET Weekdays.
Free Trial
Let's Get After It with Chris Cuomo
Chris Cuomo responds to media reports on SXM's 'Let's Get After It'
Sorry, something went wrong on our end. Please try again or play another episode.